Oxford named top destination for startup companies, says study of internet searches
Oxford ranked the best city for new businesses overall and top place in the country to start a valet or an accounting company, according to the new study of business listings and Google searches
Beth Timmins
Wednesday 19 April 2017 14:58 Comments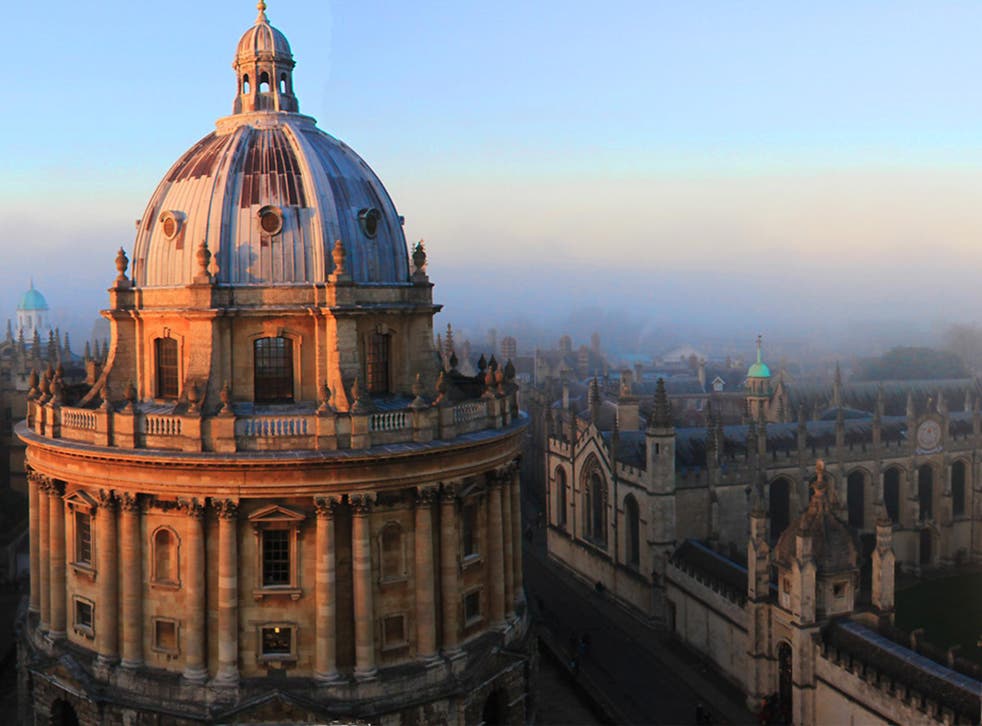 A survey of tens of thousands of Google search terms has revealed that Oxford is, in fact, the best place to start a business, contradicting another survey that last week handed Edinburgh the top honours.
The national analysis of local services by website registry company .UK Domain, has revealed where consumer demand is not being met across 59 of Britain's biggest cities – implying that there's a gap in the market for more businesses.
Oxford ranked the best city for new businesses overall and top place in the country to start a valet or an accounting company, according to the analysis of over 154,000 Google search terms and 63,000 national business listings for 10 different trades.
By contrast, Edinburgh came in fifth best place to be a start a grocery business and ninth for opening a hairdressing company, but didn't feature in the top ten for the other eight trades, ranging from baking to gardening.
Inverness and Cambridge ranked second and third, in front of Durham, Portsmouth and Salisbury, with Cambridge the best for new cafes and Inverness the most in need of new cleaning businesses.
The study shows that landscape gardeners should head to Hull, while locals in Derry are the most desperate for handymen and Aberdeen is the best place to set up shop if you are a personal trainer.
"Setting up a new business can be daunting but giving consumers what they want, where they want it is the key to success", said Eleanor Bradley, chief operating officer of Nominet, a UK-based domain name registry.
Last week, a separate study by Expert Market, a firm that specialises in providing business solutions for companies, ranked Edinburgh as the top place in the UK to launch a startup. That report cited speedy internet connections, reasonable office rent and a substantial pool of tech savvy university students.
Register for free to continue reading
Registration is a free and easy way to support our truly independent journalism
By registering, you will also enjoy limited access to Premium articles, exclusive newsletters, commenting, and virtual events with our leading journalists
Already have an account? sign in
Join our new commenting forum
Join thought-provoking conversations, follow other Independent readers and see their replies