Side hustle: spare cash or extra hassle? Entrepreneurs talk about holding down a day job
2017 has been a big year for the side hustle, which is usually defined as the idea of having a business to bring in cash on the side of your main job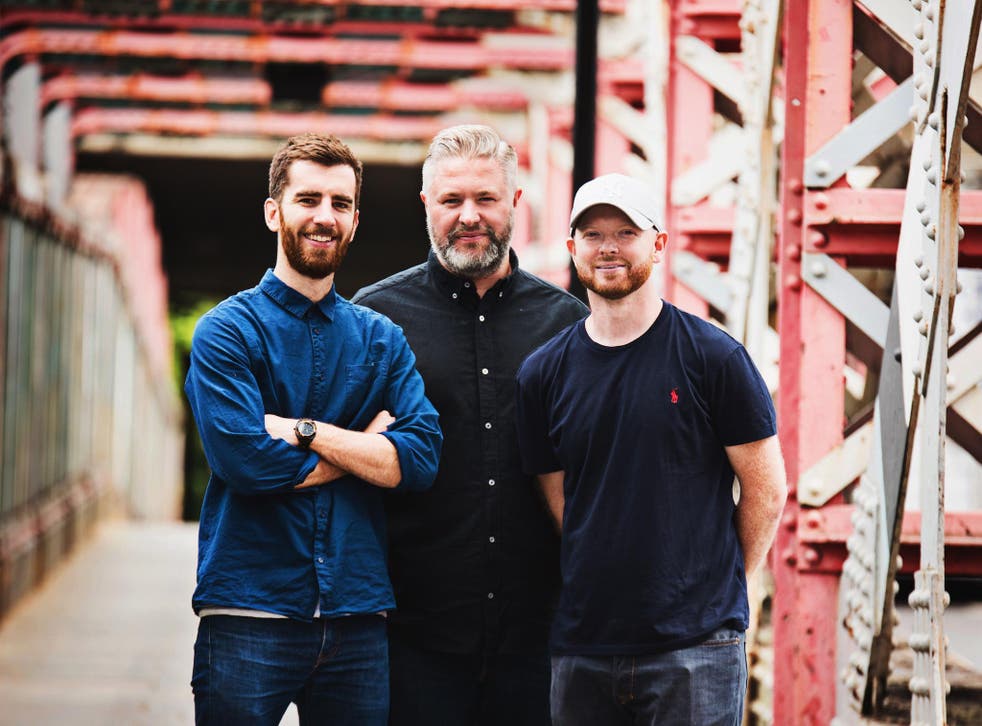 When Mike Ruffles launched his own business in September 2017, he didn't quit his job.
"I could have spent a long time saving and then quit my job and focused full-time on making Beardpoo a success," Ruffles, 28, says of the line of beard shampoo and moisturiser he founded with two friends, with the idea that 25 per cent of profits would go to CALM, a charity that works to prevent male suicide.
"But I didn't want to dramatically change my lifestyle in order to launch. I think it would make running the business less fun and a lot more pressurised."
Ruffles still works fulltime at Virgin StartUp, a not-for-profit arm of Virgin that distributes the Government's start up loans and helps entrepreneurs find appropriate support for their business. Almost half of the entrepreneurs that have received loans through Virgin StartUp since it launched in March 2014 have gone the same route as Ruffles and kept their full time job - some 48 per cent out of 2,131.
But it's only recently that this phenomenon has a name: the side hustle. 2017 has been a big year for the side hustle, which is usually defined as the idea of having a business to bring in cash on the side of your main job. A New York Times bestseller called "The Side Hustle" teaches reader how to launch a profitable business on the side in just 27 days. Forbes has lists of "easy side hustles for millennials" and stories of people who now earn millions.
While advertisers like Chevrolet have cottoned-on to the marketing power in the name, the reality of the side hustle could be much simpler. "We just mean flexible working," says Kayleigh Smart, talent lead at Adaptive Lab, a digital consultancy based in London. Smart has worked with Adaptive Lab current and potential employees to create an environment that embraces the side hustle, in order to attract and retain the best people for the job.
As a result, Adaptive Lab employs many people who pursue businesses on the side, including one team member who grows and sells chilli sauce, a brewer, and someone who has an antipodean-inspired catering business.
Smart says not everyone needs flexibility to start another business: "If we were only making flexible programmes for those with a fully-fledged business it would not support people who have other things going on that don't equal an income." For many women, she points out, children are their side hustle.
It's perhaps no conicidence that the phenomenon has been given a name at a time when the need for extra income has intensified. By September, the rising cost of living meant that the value of UK wages shrunk 0.4 per cent. In this environment, side hustles aren't just nice to have, but a way to pay the bills.
Yet they are an easier prospect at some companies than others. Smart says that Adaptive Lab, which employs 50 people, has developed its policies in response to the needs of employees.
She has facilitated good working practices with communications policies for those working from home. Policies make sure that at certain times in the year, for example during the delivery of a project, employees are available for meetings.
Before Adaptive Lab, Kayleigh spent four and a half years at McKinsey, a consultancy with thousands of employees. She says flexible working presents different challenges for legacy companies. "All of these companies are going through huge shifts to digital which is changing things for people in their roles. That's a challenge enough for them, on top of turning employment practice on its head," she says. "When you have people in jobs for 20 years, their attitude to work and how things should be done is stuck in a certain time."
The greatest challenge is to the employee who must balance two different jobs. "Often it looks very smooth, but people are essentially stretching themselves quite a lot," Smart says. "I ask them if they have a weekend and the consistent thing I hear back is how strict they have to be with themselves to get things done and take time off."
Fiona Hannah, who runs the aforementioned antipodean street food company Kiwi & Roo alongside working as a service designer at Adaptive Lab, says the main challenge is balancing time between her job and her side hustle. "You need supportive teams around you and you have to be good at managing your diaries and expectations of people you work with," Hannah says.
Ruffles agrees that it's important to have supportive employers. "It really helps if your employer knows about it," he says. "Your customers don't care that you have a full-time job and if there's a problem they want it sorted asap. So sometimes you have to dip in and out of your side hustle during the day."
Ruffles says he often brings packages of Beardpoo to work ready to take them down to the post office: "If I had to try and do all of that in secret it would be super stressful and probably wouldn't happen."
With those challenges in mind, why does anyone bother? "You get to run a business without having the risk of running out of money and not being able to pay your bills," Ruffles says. "Secondly I'm learning so much tackling all the challenges that come with running your own business and it's really helping my day job."
Hannah agrees: "The best this is it's a totally different kind of work and energy and creative buzz. When cooking I get to make stuff with my hands every day, food is a highly tangible output engaging all the senses.
"This is a different kind of creative buzz to the work I do at Adaptive which challenges and inspires me in other ways that I love. I think I get the best of both worlds and do my job better."
While the words "side hustle" might seem like pointless marketing speak, Smart says that having words to describe flexible working can help make them more acceptable. "Just having the words for a side hustle is important," she says. "It gives people more confidence communicating what they need from employers."
Join our new commenting forum
Join thought-provoking conversations, follow other Independent readers and see their replies