Silicon Valley sees dramatic drop in cash from 'tourist investors'
Tourist investors put just $12bn to work in startups in the first quarter of this year, a decline of 42 per cent from the year prior
Julie Verhage
Thursday 11 May 2017 16:02 Comments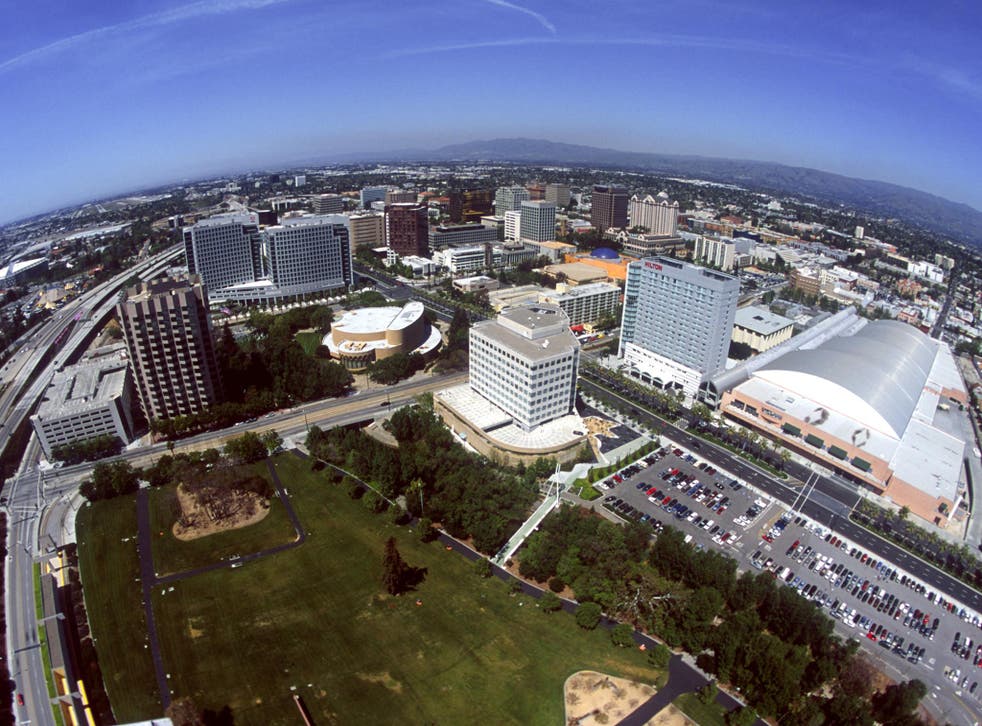 Silicon Valley may get fewer tourist dollars this year.
Mutual funds, hedge funds and private equity shops earned the nickname "tourist investors" after their recent forays into private technology firms helped fuel the sector's growth. But they have pulled back their spending in recent months, potentially fanning concerns that an outflow of hot money could crimp tech valuations or make it harder to tap new funding.
Years of low interest rates and muted economic growth led many funds to seek higher returns in privately-listed tech companies. That dynamic turned on its head after they got burned on a number of private company investments and a broad rally in US stocks kicked in.
Tourist investors put just $12bn to work in startups in the first quarter of this year, a decline of 42 per cent from the year prior, according to PitchBook Data Inc.
"If you think about where we were two and a half years ago when we start to see a significant uptick in funding from non-traditional investors in these rounds, it kind of depends on how things were going in their traditional asset classes," Nizar Tarhuni, senior analyst at PitchBook, said in an interview. "There was a lot of worry out there back then on where public equities were going and that they were fully valued."
What's more, a number of mutual funds have at times been taking large hits on their stakes in more well-known startups like Zenefits, Snap Inc. and Dropbox Inc. Snap has now gone public and is sitting above its initial public offering price.
While figures for inflows can be skewed by the presence — or lack thereof — of a handful of very large funding rounds, PitchBook said that isn't the case this year. The number of deals made in each quarter has also been experiencing a steady decline.
Meanwhile, the Bloomberg US Startups Barometer, a weekly indicator that tracks the overall health of the business environment for private technology companies based in the US, has also shown a decline since peaking in 2015.
So who will step into the gap? Some analysts said it will be venture capital firms. According to Goldman Sachs Group Inc., venture capital investors now have more than $120bn in cash waiting to be deployed and have continued to raise money despite concern over lofty tech valuations.
Even though they have begun skipping funding rounds, some tourist investors appear to have kept their toes in the secondary market. After the US presidential election, EquityZen Inc., a platform that matches buyers with sellers of shares in private companies, said activity on its platform picked up.
"We saw these investors poking around more and more in the fourth quarter, but they began becoming more active starting at the turn of the year, especially this month," the firm's CEO Atish Davda, said in an interview. "Despite the geopolitical environment, institutional investors have been more active this month than they have all year."
Bloomberg
Register for free to continue reading
Registration is a free and easy way to support our truly independent journalism
By registering, you will also enjoy limited access to Premium articles, exclusive newsletters, commenting, and virtual events with our leading journalists
Already have an account? sign in
Join our new commenting forum
Join thought-provoking conversations, follow other Independent readers and see their replies