The Independent's journalism is supported by our readers. When you purchase through links on our site, we may earn commission.
An Uber owned by drivers, an Airbnb owned by hosts: welcome to the collaborative economy 2.0
In 2018, scrutiny over technology platforms like Uber and Airbnb will step up a notch, according to experts, as people turn to socially invested alternatives
Hazel Sheffield
Friday 05 January 2018 15:22 Comments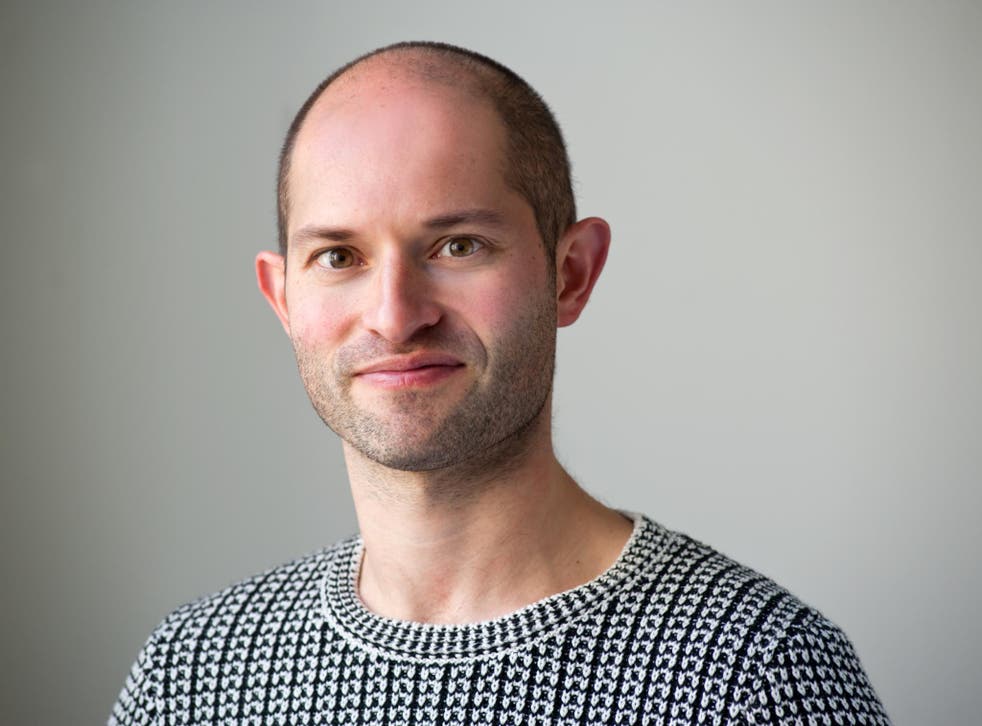 From craft-makers earning cash on Etsy to people lending their eyes to a blind person on Be My Eyes: our IndyVenture column about startups and enterprises has often featured the collaborative economy.
The term "collaborative economy" emerged two years ago to describe giving, sharing or swapping services for a fee. It was initially hailed as a revolution in the way we access taxis, holiday accommodation and other goods and services. It appeared to put power into the hands of workers who got greater freedom to choose their hours and charges. Yet in the time since, Uber, Airbnb and other platforms that host these workers have come under increasing scrutiny for offering few rights or protections for the drivers and hosts that sustain them.
In 2018, that scrutiny will step up a notch, according to Alice Casey, senior development manager at think tank Nesta. It will turn into direct action on the part of workers who begin to look for more socially beneficial platforms on which to do business.
"A lot of energy's gone into directing people away from the tech giants and a dispute about how gig work happens," Casey says. "We think with any innovation, there is a point where people look again at it and at different approaches. People more interested in social benefits are starting to take the lead."
Casey says taxi drivers are already turning away from the larger technology platforms and forming co-operatives, where each driver has a stake in the company. Taxiapp, founded by black cab drivers in London, allows black cabs to have the same accessibility and convenience as Uber by providing an on-demand, cashless service.
"On a Saturday night, people don't care too much how they get home and I understand that," Taxiapp founder Sean Paul Day told The Independent in August. "But there's something about Taxiapp that is empowering. The energy for it is good – you're actually doing something that is positive for the industry. That is the momentum."
It's not just altruism that makes these platforms a better option. Co-operatives, where each member shares ownership, flips traditional collaborating economy platforms to distribute profits among members or as the members decide, rather than among shareholders or owners. CareShare, a co-operative founded in 2017, has the potential to transform social care by matching the needs of those in care with caregivers, who can choose whether they want to be self-employed or pay into employee benefits.
Stocksy, a stock photo agency from Canada founded in 2012 to pay artists fairly, rather than simply profit from their work, is structured as a co-operative. It offers some of the highest royalties in the industry and paid out $200,000 (£150,000) in dividends to members in 2015 after it doubled revenue to $7.9m. Another platform co-operative called Fairbnb donates surplus cash to improve neighbourhoods where rental properties are located.
Alex Stephany, founder of a crowdfunding platform for the homeless called Beam, calls this next-generation collaborative economy "co-operatives 2.0" – in his book, The Business of Sharing: Making it in the New Sharing Economy. He says: "There could be a long-term shift to an Uber owned by the drivers, or an Airbnb owned by the hosts. Those things will happen but it will take time and tech to be even more commoditised."
Stephany says the transition to a fairer collaborative economy depends on costs: "If the cost of tech and building these platforms falls and if regulation becomes increasingly financially costly for the large Ubers, we may see this model take off," he says.
He points to crowdfunding as one option for such platforms to get off the ground: "So far amounts of crowdfunding are drops in the ocean compared to a private equity fund. It's hard for an Uber owned by drivers to compete. That might change. I can imagine much larger rounds of funding becoming more democratised."
Before she worked at Nesta, Alice Casey was a director at Crowdfunder, a funding platform for community enterprises, create startups and charities. She says the development of the collaborative economy mirrors earlier shifts in crowdfunding, away from tech startups like Kickstarter and towards more socially invested models. Crowdfunder, for example, was set up by 1,000 shareholders committed to investing in changes they want to see, including Nesta, Creative England and Crowdcube,
Stephany's own startup, Beam, is built on new ideas about crowdfunding and the collaborative economy. Beam is a crowdfunding platform that asks groups of people to raise funds for vocational training for homeless people. Beam members write down their "stories" of homelessness and appeal for donations to help fund training. The platform collects £1 in every £11 donated to go towards running costs but relies on grants, including previous grants from Nesta and the Mayor of London, to stay afloat.
"The beauty of the model is we are able to raise funds and spend them on employment training or barriers to employment, like childcare for a single mum, or a hard hat for someone who wants to get into construction. It's new financial capital, but also new social networks," says Stephany.
While projects compete for funding on traditional crowdfunding platforms, donors to Beam can choose to spread their donation between members. Stephany says. "It's different to other crowdfunders that are competitive, sink or swim arrangements. That's not the case at all with Beam, we are the least competitive crowdfunding campaign in history."
Beam has had 13 members and nine campaigns in the 11 weeks since it launched. Stephany says that rather than replacing housing benefit or government grants to local councils that fund local housing initiatives, Beam gives people a chance to "do their civic duty". "I don't think we can expect government to do everything," he says. "This is particularly the case with innovation in technology."
But Casey says local and city governments must create the right conditions for a collaborative economy. "We're not saying that these will take over from commercial platforms, but they have a place in the market for people working in a more socially innovative way," she says. "That might be a centrally owned technology platform to allow people to access resources."
More than anything, it will rely on a free an open web, unfettered by the interests of private companies.
Register for free to continue reading
Registration is a free and easy way to support our truly independent journalism
By registering, you will also enjoy limited access to Premium articles, exclusive newsletters, commenting, and virtual events with our leading journalists
Already have an account? sign in
Join our new commenting forum
Join thought-provoking conversations, follow other Independent readers and see their replies