UK small businesses missing out on £27bn mobile shopping boom because websites aren't optimised
Shoppers are predicted to double the amount they spend on purchases made on mobile devices this year but many SME's risk not capitalising on the growth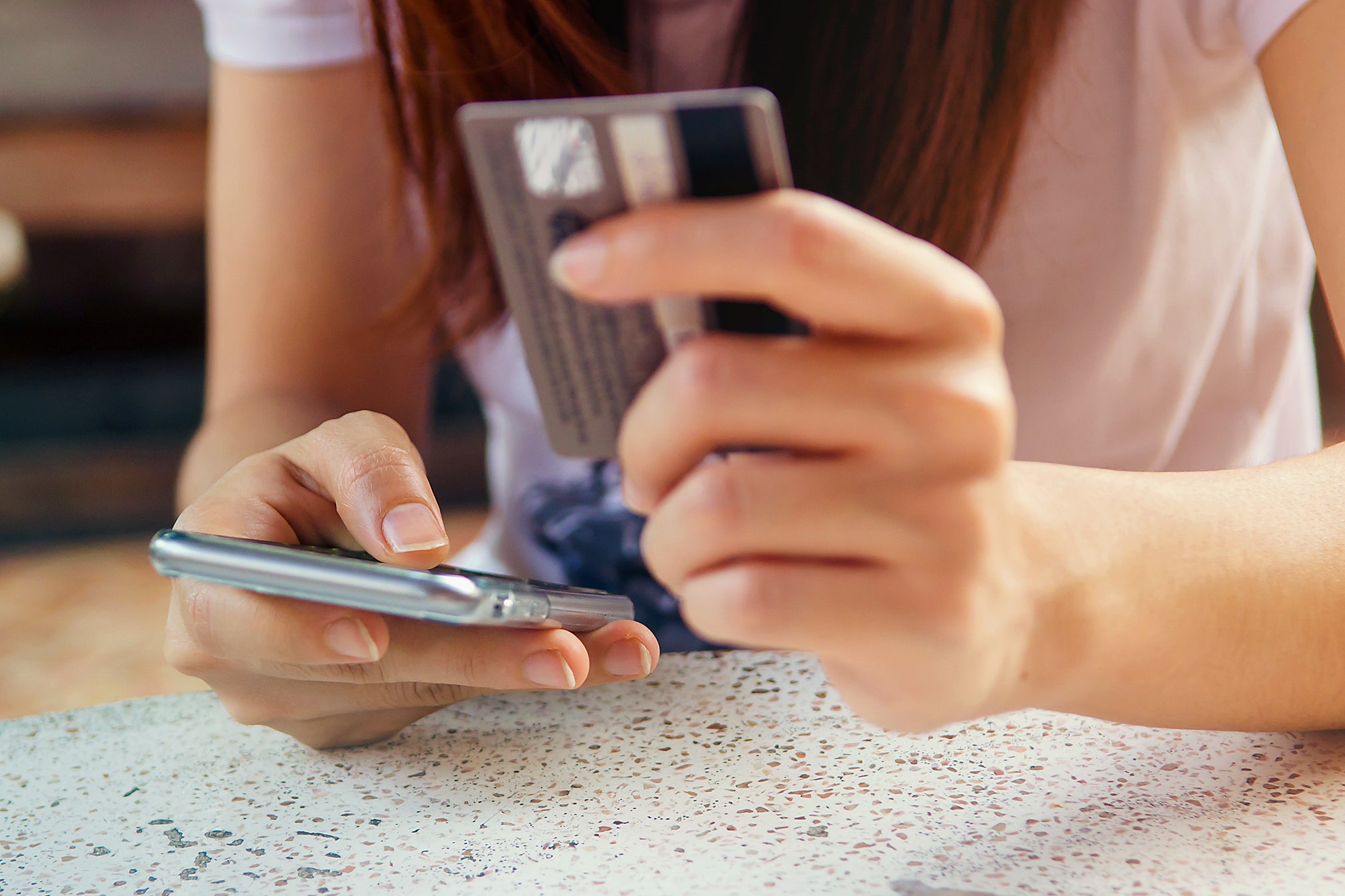 Most UK small businesses are failing to reap the rewards of a huge boom in mobile shopping because their websites are not optimised for use on smartphones and tablets, new research has shown.
Shoppers are predicted to double the amount they spent on purchases made on mobile devices to £27bn this year. That figure is predicted to hit £43bn by 2020 but only 18 per cent of the UK's small businesses have mobile-friendly websites, a survey by PayPal has found.
The research reveals a growing gap between what shoppers want and expect from mobile shopping and what small businesses are actually offering. As mobile becomes the key growth area for online spending, small businesses risk being left behind larger rivals unless they make changes, PayPal said.
Some businesses are unaware of the importance of mobile sales, with 33 per cent of respondents saying they don't need a mobile website because they "do well enough as it is". However, consumers said the lack of a mobile-friendly website was their number one frustration when buying something on their smartphone.
UK businesses are likely to become increasingly reliant on mobile sales, with almost one third of Brits saying they expect to use their smartphones to shop more often in the next 12 months.
Firms particularly risk losing the younger generation of consumers with 44 per cent of 16 to 25-year olds saying they plan to buy more on their mobile. Six in 10 millennials said they look for potential purchases on their mobile device every day.
"Small businesses are juggling so many things that often the website isn't on the list of top priorities - it is daunting and some companies think they need an overhaul. But, actually, with some small changes that are simple to implement, small businesses can really change the experience for consumers and increase conversion rates," said Nicola Longfield, director of small business at PayPal UK.
One example is to implement online payment systems instead of relying on traditional methods such as bank transfer, which 70 per cent of small firms do, according to the research. More than half of companies rely on cash and 45 per cent say cheque payments are still important.
Implementing a payment system makes buying goods far simpler and gives the reassurance of security and a recognised brand, Ms Longfield said. This in turn encourages shoppers to spend more. For over a third of businesses, the average value of an individual sale is between £10 and £30, but the research shows that consumers are willing to pay up to three times that on digital devices: £84 on a smartphone, £103 on a tablet and £147 on a laptop.
"People are now willing to go through with quite sizeable transactions on their mobile, so for small businesses, if they don't have that secure and easy way for consumers to buy on their mobile, the chances are they will lose that sale," Ms Longfield said.
Martin Mansfield, commercial director of Looking4Parking which offers park & ride, meet & greet and onsite parking services said a mobile site with a one-click payment option had made customers more likely to book with his company.
Business news: In pictures
Show all 13
"We were one of the first in our industry to set up a mobile site and are always looking to provide a quicker, simpler and more satisfying experience to users, regardless of the device they are using," he said.
Prezzybox, a customised gift shop also experienced the benefits of a sutomiosed mobile site. "Encouraging our team to test the site on their mobile devices, the same way one of our users do, has been a great exercise. More traffic than ever is coming from mobile devices, so we need to be sure that our customers enjoy shopping with us," said Zak Edwards, the company's founder.
Join our commenting forum
Join thought-provoking conversations, follow other Independent readers and see their replies