5 reasons to invest in Ripple XRP
Want to put your money into cryptocurrency? Here's why this could be the one for you
Monday 22 January 2018 18:31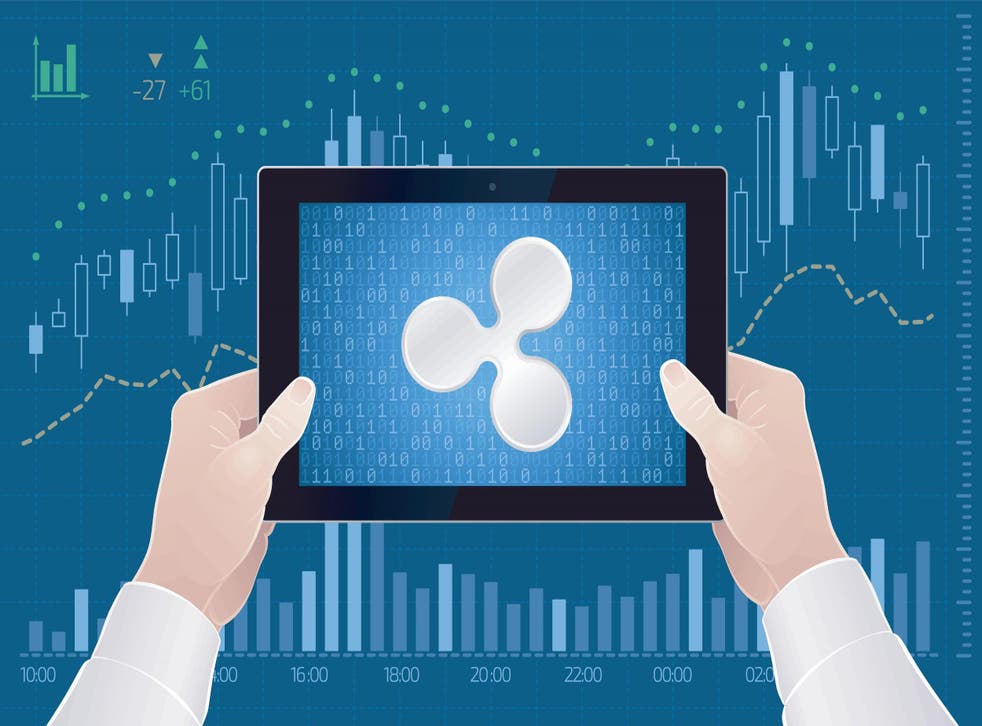 Ripple XRP is part of the rapidly-growing cryptocurrencies universe that has enjoyed a remarkable growth in fortunes over the past year – and continues to make headlines.
The five-year-old business, which is led by Ripple chief executive officer Brad Garlinghouse, is on the march and its digital currency, XRP, sits alongside the likes of bitcoin and ethereum.
It hit the headlines last year by comparing itself to companies such as Airbnb and Uber, which have both revolutionised their respective industries.
So why should you invest in XRP?
1. It's providing a service
It provides a frictionless experience to send money globally using the power of blockchain. The company says this enables financial institutions to process their customers' payments anywhere in the world instantly, reliably and cost-effectively. Ripple sells XRP to both institutions and through exchanges – around $52.2m in the third quarter of last year.
2. Banks may need digital currencies
Banks need extraordinary amounts of liquidity to function – and it's one of the most pressing concerns to their businesses. Leading figures within the cryptocurrency industry, however, insist digital assets can be the perfect tool to deliver this required liquidity. Speculators are already making bets that banks will need a lot of XRP in the future as a reserve currency.
3. Different to rivals
In contrast to bitcoin, the currency isn't generated by mining. Units are limited to 100 billion and 99 billion have already been generated. Around 55 billion of this figure will be distributed to the users. XRP transactions are executed and recorded on the XRP Ledger. If you want to buy XRP then you'll need to have a digital wallet – the same approach as you'd need with the likes of bitcoin and ethereum.
4. It's gaining traction
XRP is appearing on an increasing number of exchanges around the world – 60 at the last count – and being embraced by some financial institutions. The company also insists it has a "growing pipeline" of businesses that are interested in using XRP in their payment flows. Moneygram, the US money transfer group, has said it's partnering with Ripple to test the use of XRP.
5. You can make money
It's fair to say that XRP has suffered a volatile price ride over recent months – but it's in these kinds of conditions that you can make money. In addition, it's clear there won't be one cryptocurrency that will reign supreme. Each entrant to the market is likely to offer solutions to different problems. Therefore, it's worth considering other currencies than just bitcoin.
To invest in Ripple and other cryptocurrencies go to Buyvirtualcurrency.co.uk. For more information on how to buy ripple, visit buyripple.com
The value of any investments you make in Ripple XRP or alternative cryptocurrencies can go down as well as up, so you could get back less than you invested.
Trading may not be suitable for all people. Anyone wishing to invest should seek his or her own independent financial or professional advice. The information provided is not intended to be and does not constitute financial advice, investment advice, trading advice or any other advice.
Buyvirtualcurrency.co.uk accepts no liability for any trades made, and you should not make any decision, financial, investment, trading or otherwise, based on any of the information presented on this website without undertaking independent due diligence and consultation with a professional broker or financial advisory. You understand that you are using any and all information available in this article at your own risk.
Register for free to continue reading
Registration is a free and easy way to support our truly independent journalism
By registering, you will also enjoy limited access to Premium articles, exclusive newsletters, commenting, and virtual events with our leading journalists
Already have an account? sign in