5 ways the colour of your clothes can help you get the job in an interview
Some colours can improve your chances of getting a job 
Zlata Rodionova
Tuesday 08 March 2016 09:20 Comments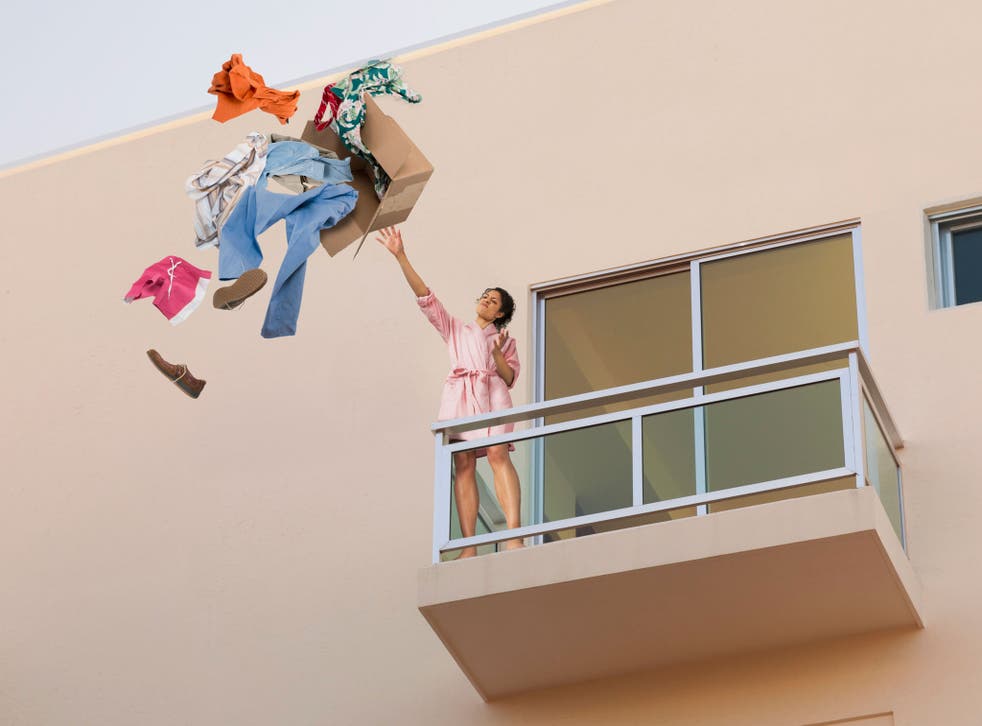 Deciding what to wear for an interview can be nerve-wracking.
We've all heard that candidates should avoid dressing entirely in black to avoid being immediately forgotten, but equally head-to-toe tie dye might not give the most professional impression.
But are there some colours that can actually improve your chances of getting the job?
Julie Bishop, blogger for the recruiting website Glassdoor and founder of Jobhop, a website where employers and jobseekers can connect, thinks so. She has revealed some secrets to the way colour can influence prospective employers.
Here are six ways to use the colour of your clothes to your advantage during a job interview, based on her research.
1. Match the colour of your clothes to your employer's needs
Find out what the company is looking for through background research and match it with what you're wearing the day of the interview.
"Are they in a hurry to fill the role? If they are, then the colour you wear could enhance that urgency. Red, as well as royal blue, are colours often used in sales to create impulse purchases, perhaps a red scarf or a royal blue tie could help with a speedy decision," Bishop said.
If the last person in your position created stress in the company, wearing green will silently send the message that you are a calm person.
2. Think of the company's culture and the message you want to send
Think carefully about the association the colour you are wearing has in the country you are going to work in.
Orange in the US is associated either with danger because of its visibility, or with prisoners – not necessarily the message you want to get across.
But if you are interviewing for a Dutch company it might be the best colour to wear, Bishop said.
In the Netherlands, orange is the colour of the Dutch Royal Family and everyone wears it during King's Day celebration in Holland. It's also the colour of the country's national football team.
In China red will represent good luck and fortune, while in Japan yellow represents courage, Bishop said.
3. If in doubt, chose blue
If you are unable to find out more information on the company's culture or what kind of person they are looking for, don't take any risks.
The safest colour to wear at a job interview is blue, according to the expert.
"It's not confrontational, it's calm and confident, which are great silent messages to give out," Bishop said.
4. Colour match the brand
Matching the colour of the company or brand you want to work for with your accessories (e.g: wearing red if applying for Virgin) could make you stand out above the competition.
"Subliminally the interviewer could think you automatically fit their company because for 'some reason' you look like you would," Bishop said.
5. Wear your favourite colour
Your favourite colour can tell the interviewer a lot about your character, attitude and confidence, according to the recruiter.
"It's a good way to give a little bit of yourself away at an interview," Bishop said.
The 20 best-loved British brands in 2016

Show all 20
The important is to stay subtle.
"A 'little bit' is the key here, don't go to an interview dressed head to toe in purple or pink, that would be giving too much of yourself away. Being subtle is best," Bishop said.
Register for free to continue reading
Registration is a free and easy way to support our truly independent journalism
By registering, you will also enjoy limited access to Premium articles, exclusive newsletters, commenting, and virtual events with our leading journalists
Already have an account? sign in
Join our new commenting forum
Join thought-provoking conversations, follow other Independent readers and see their replies