Addison Lee, Agent Provocateur, LSE: Business news in brief, Wednesday 4 December
UK taxi firm snaps up US rival to take on Uber; Agent Provocateur owner seeks buyers; London Stock Exchange sells clearing business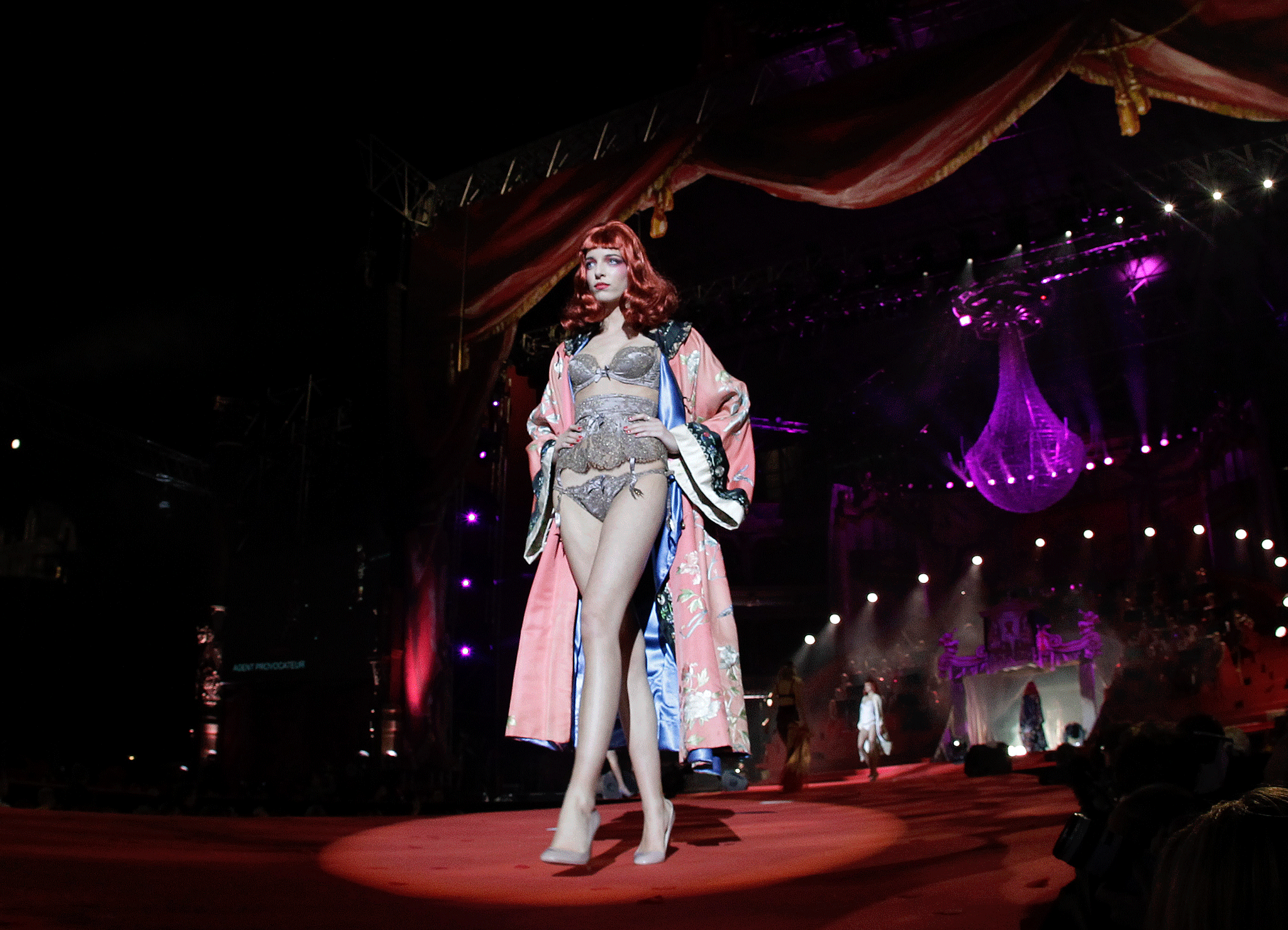 Addison Lee buys US rival Flyte Tyme in bid to keep pace with Uber
Cab firm Addison Lee has snapped up US rival Flyte Tyme in a deal understood to be valued at £20m.
The private equity-owned company said the move would boost global sales to nearly £400m and cement its position as one of the world's biggest chauffeur firms.
Flyte Tyme is based in New Jersey and has a turnover of $65m (£53m), with 525 staff and 375 drivers.
Addison Lee boosted its global footprint in June by buying Tristar Worldwide, which has operations in 80 countries.
The London-based taxi firm has been looking to keep pace with the astronomical rise of Uber, which has radically shaken up the industry with its ride-hailing smartphone app.
Andy Boland, chief executive of Addison Lee, said the Flyte Tyme deal was an important moment for the executive car industry.
"Flyte Tyme has deep expertise and an extensive affiliate network in the United States," he said.
"By combining Flyte Tyme's North American presence with Tristar's global operations and Addison Lee's digital booking platforms, we can now truly lead the ground transportation industry providing, for the first time, global-managed ground transportation services through a single platform."
The tie-up will hand Addison Lee a combined US fleet of 400 premium vehicles and more than 17,000 executive cars through "affiliate partners".
PA
3i seeks buyers for lingerie chain Agent Provocateur
Private equity firm 3i has reportedly hired investment bank Rothschild to sell its troubled upmarket lingerie chain, Agent Provocateur.
One source said sovereign wealth funds and high-net-worth individuals, as well as distressed debt specialists, had been approached about the sale of the brand, which is promoted by celebrities such as the Kardashian sisters and Alexa Chung.
The source added that 3i was considering retaining a minority stake in the business, adding that the level of interest would determine what happens next.
3i and Rothschild both declined to comment.
In November, the London-listed investor said the retailer had been hit by a luxury spending slowdown. Its problems had been compounded by what 3i called the inconsistent execution of a recent store expansion programme and accounting issues.
3i, which announced the acquisition of the chain in 2007, wrote down the value of the investment by £39m in the six months ending September. In March valued the business at £42m.
Restructuring company AlixPartners has reportedly been working with Agent Provocateur as 3i looks at its options for the company. AlixPartners declined to comment.
Reuters
LSE sells clearing business to Euronext in bid to win merger approval
London Stock Exchange Group has agreed to sell its French clearing business to Euronext for €510m (£433m), as it seeks to win regulatory approval for its proposed merger with Deutsche Boerse.
The European Commission has expressed antitrust concerns about the $28bn (£23bn) merger and the impact on the clearing of derivatives contracts in particular. The Commission has not made clear if the sale of the French clearing business, LCH Clearnet, would be enough to dispel its concerns, according to Reuters.
One person directly involved in the merger process said he did not believe the sale alone would address the Commission's concerns.
"I have doubts that this is enough," he said. He suggested that LSE might also opt to sell Borsa Italiana, operator of the Milan stock exchange, to help address antitrust concerns, although a second source familiar with the process said that a sale of Borsa Italiana was not being discussed at the moment.
An LSE spokeswoman said the company could not comment beyond its statement on the sale on Tuesday. Deutsche Boerse representatives declined to comment.
Reuters
Britvic to acquire Brazilian juice firm Bela Ischia for £54.5m
Soft drinks giant Britvic is to acquire Brazilian juice firm Bela Ischia for 218 million Brazilian reals (£54.5m) as it forges ahead with international expansion.
It marks the latest deal for the maker of Robinsons squash, which describes Brazil as the "world's largest concentrates market", having snapped up another juice firm, Ebba, in 2015.
Britvic said: "The consolidation of liquid concentrates and ready-to-drink juice will allow Britvic to strengthen its competitive offer, in particular against the larger powders brands. The acquisition is highly synergistic, with the combined businesses expected to realise substantial cost savings.
"The strong first year in Brazil reinforces our confidence in Brazil as a marketplace for Britvic products."
The comments regarding Brazil are in stark contrast to those made about the UK market.
In November Britvic said it is ramping up cost-cutting plans as it warned 2017 would be another "challenging" year amid rising inflation from the Brexit-hit pound.
PA
UK grocery prices up in December but still below 2015
UK grocery prices rose slightly from November to December, according to data from tracking website mySupermarket.com, but prices remained lower than the previous year due to competition that has limited the impact of Brexit-related cost inflation.
A basket of 35 commonly bought grocery items cost £83.33 in December, mySupermarket.com said on Tuesday – up from £83.18 in November. The rise was driven by higher prices for fresh items such as bananas, grapes and carrots, it said.
Overall, the "tracker-basket" was still nearly 3 per cent cheaper than it was in December 2015, the company said, as big retailers such as Tesco, Asda and Sainsbury's battle for shoppers.
Economists and retail experts expect inflation to creep into the UK market after last year's vote to leave the EU caused a steep drop in the value of the pound, making imported goods more expensive.
"Despite a rise in December, our Groceries Tracker Basket costs less in December compared to January and shows how the highly competitive price wars between retailers has helped protect shoppers from any subsequent rises caused by current affairs," said mySupermarket chief executive Gilad Simhony, in a statement.
Reuters
Indonesia penalises JPMorgan for rating its bonds 'underweight'
Indonesia has penalised JPMorgan Chase & Co after the investment bank's research arm recommended a smaller exposure to the country's sovereign bonds, a senior finance ministry official said on Tuesday.
"After we did a comprehensive review, we said no need to use JPMorgan's services as a primary [bond] dealer and a 'perception' bank," Suahasil Nazara, the head of the ministry's fiscal policy office, said.
A 2006 government decree says a perception bank is one appointed by the finance minister to receive transfers of state revenue not related to imports, including tax, onshore excise and non-tax revenue.
Mr Nazara added the penalty on JPMorgan has already taken effect.
The decision was taken after JPMorgan issued a note in November downgrading its rating for Indonesian bonds to "underweight" from "overweight", he said.
The official said the bank's analysis "did not make sense" because it recommended a "neutral" position for Brazil, a better rating than for Indonesia, despite what he said was a more stable political situation in the south-east Asian nation.
Reuters
Join our new commenting forum
Join thought-provoking conversations, follow other Independent readers and see their replies