Apple pledges to make iPhone entirely from recycled material
The tech firm said work is well underway towards its pledge to make its products with zero environmental impact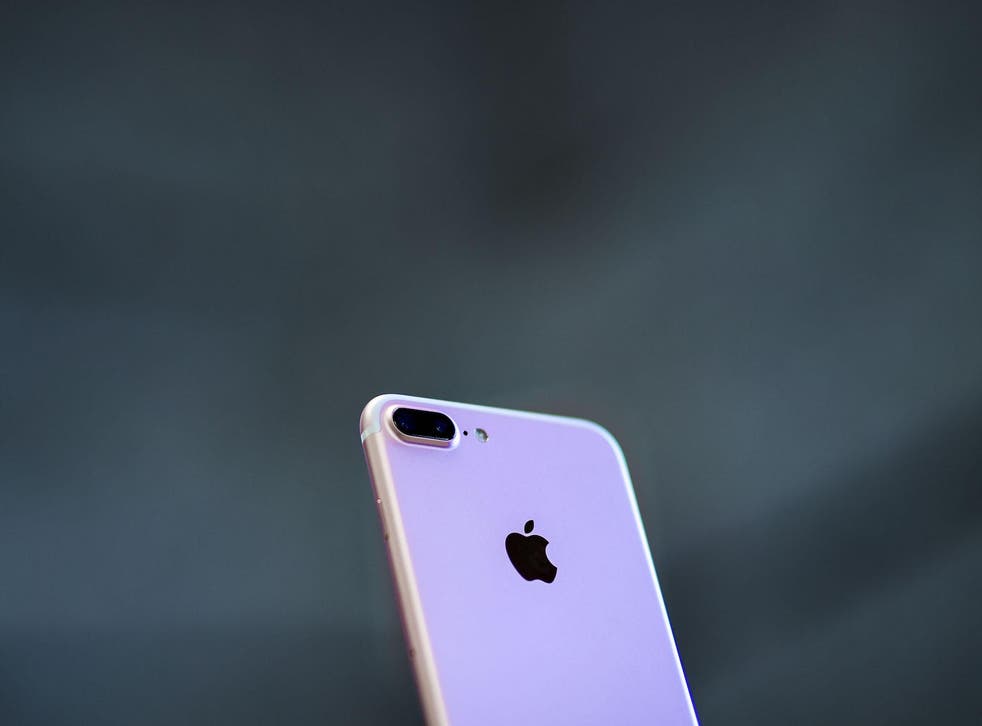 Apple has said it aims to make all of its iPhones, iPads and other products entirely from renewable or recycled materials and stop mining the earth for anything.
In its annual environmental report the California tech firm said work is well underway towards its pledge for a so-called "closed-loop supply chain", meaning, in theory, it can make its products with zero environmental impact.
That's not something that can be said for the current crop of smartphones from Apple, Samsung and others, the manufacturing of which uses millions of tonnes of CO2 each year. Many smartphones also contain components built from minerals such as tungsten, tantalum, cobalt and gold which have helped to fund conflicts and been linked to environmental degradation.
In March, Apple stopped buying cobalt mined by hand in Congo, following reports of child labour and dangerous working conditions. Children as young as eight were found to be working 12-hour days carrying heavy sacks, sometimes in heavy rain, whilst being beaten by supervisors, according to Sky News.
Apple's report admitted that it still has some way to go to realise its lofty ambition.
"We're actually doing something we rarely do, which is announce a goal before we've completely figured out how to do it," said Lisa Jackson, Apple's head of environmental policy, in an interview with Vice News.
First, the company needs more customers to recycle their devices, whilst building its own capacity to re-use them. Apple has built a machine called "Liam" that can take apart around 2.4m phones a year so their parts can be re-used. By comparison, the company shipped 75m iPhones in the last three months of 2016 alone. That's not to mention iPads, Macs and other products.
Apple also said it needs to do more to reduce its estimated 29.5m metric tonnes of greenhouse gas emissions. More than a third of these are from the production of aluminium - a highly energy-intensive process. Apple said it has already reduced the amount of aluminium in the iPhone 7 by 27 per cent compared to the iPhone 6.
The company has also put pressure on its suppliers to reduce their carbon footprints, with seven having now pledged to power their Apple production entirely with renewable energy, the company said.
Business news: In pictures

Show all 13
Gary Cook, a senior analyst at Greenpeace International said: "Apple's commitment to 100 per cent recycled materials is ambitious, and highlights the need for greater urgency across the sector to reduce resource consumption and e-waste that are causing significant impacts on the environment and human health. Transitioning to non-virgin raw materials will help to decrease the demand for mined metals and other inputs, and increase recycling rates of electronics directly."
"This commitment, and Apple's recent progress in transitioning its supply chain in Asia to renewable energy, puts it far ahead of others in the sector. Major IT brands such as Samsung, Huawei, and Microsoft should quickly match Apple's leadership, if they don't want risk falling even further behind."
Register for free to continue reading
Registration is a free and easy way to support our truly independent journalism
By registering, you will also enjoy limited access to Premium articles, exclusive newsletters, commenting, and virtual events with our leading journalists
Already have an account? sign in
Register for free to continue reading
Registration is a free and easy way to support our truly independent journalism
By registering, you will also enjoy limited access to Premium articles, exclusive newsletters, commenting, and virtual events with our leading journalists
Already have an account? sign in
Join our new commenting forum
Join thought-provoking conversations, follow other Independent readers and see their replies