Apprenticeship levy: CBI warns Government needs to do more to make it a success
The Government has pledged to create 3 million new apprenticeships by 2020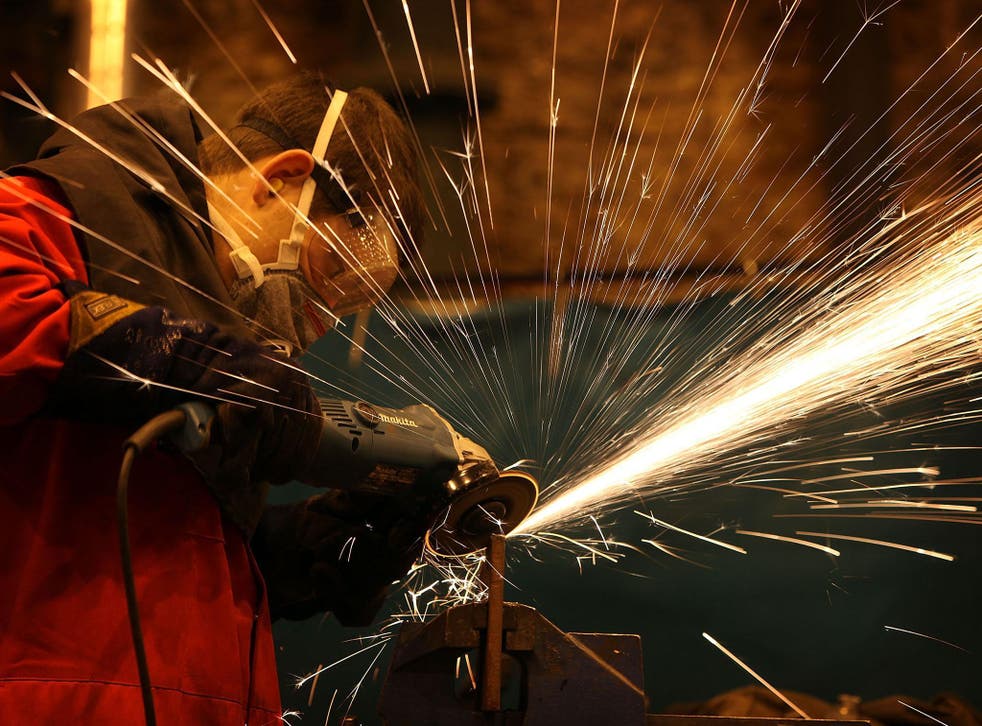 The UK's preeminent business lobby group has warned that the Government's apprenticeship levy, coming into effect on Thursday, might not deliver all the benefits it is intended to for both companies and apprentices.
The Confederation of British Industry said that as the levy comes into force, it is particularly concerned that many firms still do not have the infrastructure and resources to reap the benefits of the scheme.
It particularly flagged a lack of "fully-developed success measures and long-term goals focused on apprentice progression and closing skills gaps". It also said that it was worried "about the level of commercial acumen available to shape the successful design" of a system of apprenticeships.
The Government has promised to create 3 million new apprenticeships by 2020. To fund this, employers in England, who have an annual pay bill above £3m will from Thursday have to pay 0.5 per cent of their pay bill in a Government fund that will cover the cost of training apprentices.
But Neil Carberry, the CBI's director for people and skills policy, said that for the levy to be a success, "it must deliver long-lasting careers and close skills gaps, not just create more apprenticeships".
"Shifting the focus onto quality is essential to delivering much needed stability to England's skills system," he added.
The CBI said that the progress for approving new apprenticeship standards is still slow and argued that there is a lack of accessible information for employers about the Government's list of approved providers of apprenticeships.
It said that careers guidance in schools relating to available apprenticeship options is "ineffective" and that over the longer run the Government should consider a more flexible skills levy, which does not only support apprentices but also helps to retrain adults.
But other experts have praised the apprenticeship levy as step in the right direction.
"The apprenticeship levy is a huge opportunity for employers to invest in the skills needed to lead and grow a competitive workforce," said Petra Wilton, the director of strategy for the Chartered Management Institute, which specialises in management training.
"With economic uncertainty ahead, employers need to invest in management capabilities now more than ever to lead change and engage their employees," she added.
The top 10 best-paid part-time jobs

Show all 10
Steve Hill, external engagement director at the Open University, said that the levy will help employers to "meet the strategic goals of their organisation".
"Employers that make the most of this opportunity, by identifying and responding to current and future skills gaps, will be better equipped to deal with changing environments - and will reap real organisational benefits," he said.
"Those that just see the levy as a tax will ultimately lose out."
A Department for Education spokesperson on Thursday said that the Government's aim is to "build a world-class education and skills system that will give everyone a chance to climb the ladder of opportunity to rewarding careers".
"Quality is at the heart of our reforms. That is why we have given employers more freedom than ever before to design training that works for them and ensure it delivers the skills and knowledge that our economy needs," the spokesperson added.
"We have been working closely with employer bodies, including the CBI, to help them and their members prepare to make the most of the opportunities available."
Join our new commenting forum
Join thought-provoking conversations, follow other Independent readers and see their replies