Aston Martin shares slump 5% on luxury car maker's stock market debut
Stock closes at £18.10, valuing the British marque at £4.1bn - some way down on the £51bn it had hoped for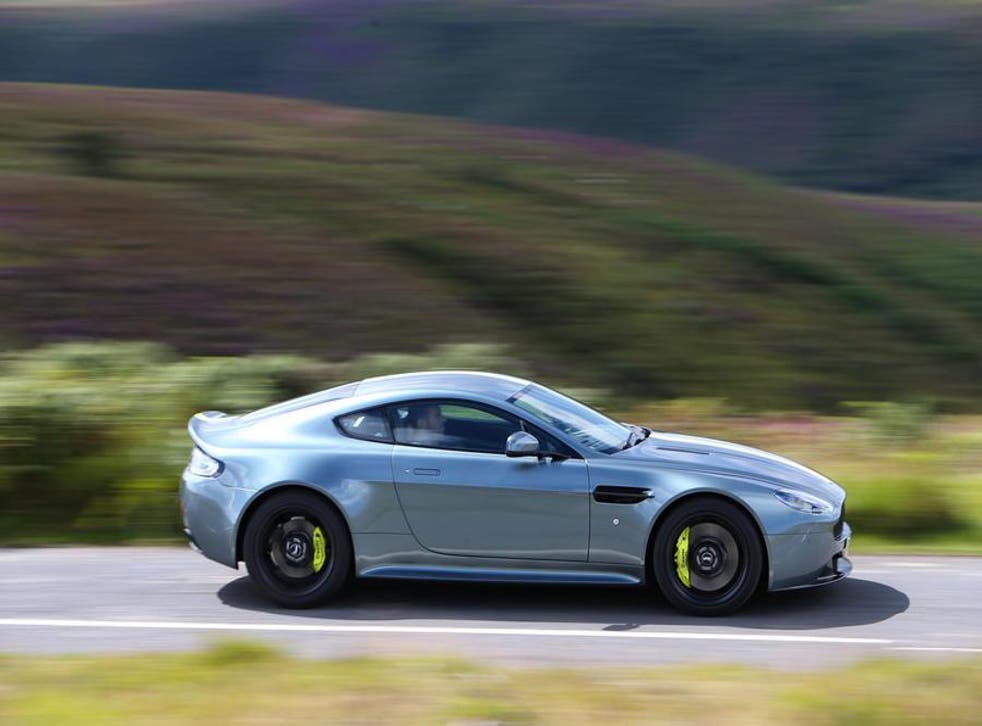 Aston Martin's much-anticipated debut on the stock market floundered as the British luxury car maker's share price fell as much as 7.5 per cent on their opening day of trading.
The 105-year-old company - which has gone bust seven times - had already slashed the top end of its valuation from £5.1bn to £4.3bn prior to going public on Wednesday.
Aston closed on Wednesday at £18.10, down 5 per cent, valuing the company at around £4.1bn.
Despite the slow start, three investors - Investindustrial, Adeem Investments and Primewagon - along with Aston's senior management will bank more than £1bn between them.
The company is the first UK car manufacturer to sell shares in years and had attracted a lot of interest despite its chequered financial history.
Jasper Lawler, of London Capital Group, said Aston had the kind of "dinner party" appeal that few initial public offerings can match. "The British carmaker is in rude financial health," he said.
Aston on Tuesday narrowed its expected price range from between £17.50 and £22.50 per share to between £18.50 and £20 per share.
But investors baulked at the valuation of almost 21 times the company's earnings which put it at around the same multiple as its only other listed rival Ferrari, a company that has consistently delivered profits.
Chief executive Andy Palmer said: "Today's listing on the London Stock Exchange represents a historic milestone for Aston Martin Lagonda.
"We are delighted by the positive response we have received from investors across the world and are very pleased to welcome our new shareholders to the register.
The sale comes just months before Brexit which is set to hurt the UK's car industry unless the government makes significant progress on a trade deal with the EU.
Car manufacturers are expected to be among the hardest hit, because they rely on hundreds of parts sourced from across the Continent.
But chief executive Andy Palmer said last month that Aston Martin is "well insulated" from problems that could result from the UK crashing out of the EU without a trade deal.
"We can demonstrate that Brexit is not a major effect for us," he said.
"If there is a tariff into Europe, it's countered by a tariff into the UK for our competitors so you might lose a little bit of market share in the EU but you pick it up in the UK."
Aston Martin sells roughly 25 per cent of its cars to the EU and operates its only plant in Britain, with a second one due to begin operations in 2019.
Join our new commenting forum
Join thought-provoking conversations, follow other Independent readers and see their replies