Tax to rise to 30-year high as austerity extends 'well into the 2020s', IFS warns
Think tank estimates there will need to be an additional £34bn of tax rises or spending cuts in the next Parliament to close the deficit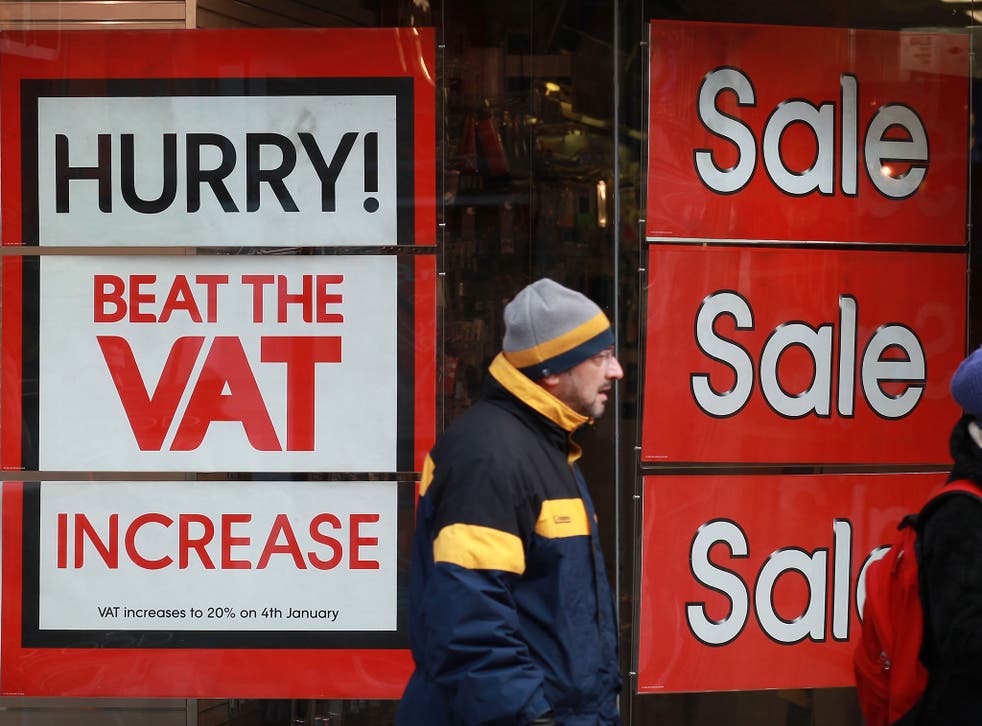 Public services, including health, are set to experience a severe and prolonged squeeze in the coming years, despite the Chancellor's loosening of the Government's fiscal rules, and that austerity will stretch "well into the 2020s", according to the Institute for Fiscal Studies.
In its annual "Green Budget", released ahead of the Chancellor's annual fiscal statement next month, the IFS points out that on current plans and adjusted for expected inflation, public spending will be 13 per cent lower on 2010-11 levels by 2019-20.
This implies a cut of around 40 per cent to the budgets of the justice department, business, culture and the environment over the decade.
Although health spending is due to rise in line with inflation, the IFS points out that it will not keep up with population growth and the demands of an ageing population.
Between 2010 and 2015, health spending grew at its slowest rate since the mid-1950s, and is projected to keep expanding at that same weak pace until the end of the decade.
Last year, the new Chancellor, Philip Hammond, ditched the target of his predecessor, George Osborne, to run an absolute budget surplus by 2019-20, and said he would aim to close the deficit in the next Parliament.
But the IFS on Tuesday estimated that this would probably require an additional consolidation worth up to £34bn and that austerity would need to extend well into the next decade.
"For all the focus on Brexit, the public finances in the next few years look set to be defined by the spending cuts announced by George Osborne," said the IFS director Paul Johnson.
"Cuts to day-to-day public service spending are due to accelerate while the tax burden continues to rise. Even so, the new Chancellor may not find it all that easy to meet his target of eliminating the budget deficit in the next Parliament. Even on central forecasts, that is going to require extending austerity towards the mid-2020s. If the economy does less well than hoped, then we may see yet another set of fiscal rules consigned to the dustbin."
The IFS said that despite the Conservatives' pledge not to increase income tax, national insurance or VAT, tax as a share of national income was still due to rise to 37 per cent by the end of the decade, its highest ratio since 1986-87.
The IFS noted that there are £17bn of tax rises planned over this Parliament, including stealth measures such as the apprenticeship levy and higher insurance taxes.
In the Autumn Statement last November, the Office for Budget Responsibility estimated that the fiscal damage from the Brexit vote would open up a £59bn hole in the public finances by 2020-21.
Register for free to continue reading
Registration is a free and easy way to support our truly independent journalism
By registering, you will also enjoy limited access to Premium articles, exclusive newsletters, commenting, and virtual events with our leading journalists
Already have an account? sign in
Register for free to continue reading
Registration is a free and easy way to support our truly independent journalism
By registering, you will also enjoy limited access to Premium articles, exclusive newsletters, commenting, and virtual events with our leading journalists
Already have an account? sign in
Join our new commenting forum
Join thought-provoking conversations, follow other Independent readers and see their replies