The Independent's journalism is supported by our readers. When you purchase through links on our site, we may earn commission.
Bank of England accused of fluffing 'big call' on financial regulation
Sir John Vickers says Bank of England has chosen 'soft policy' on private bank capital requirements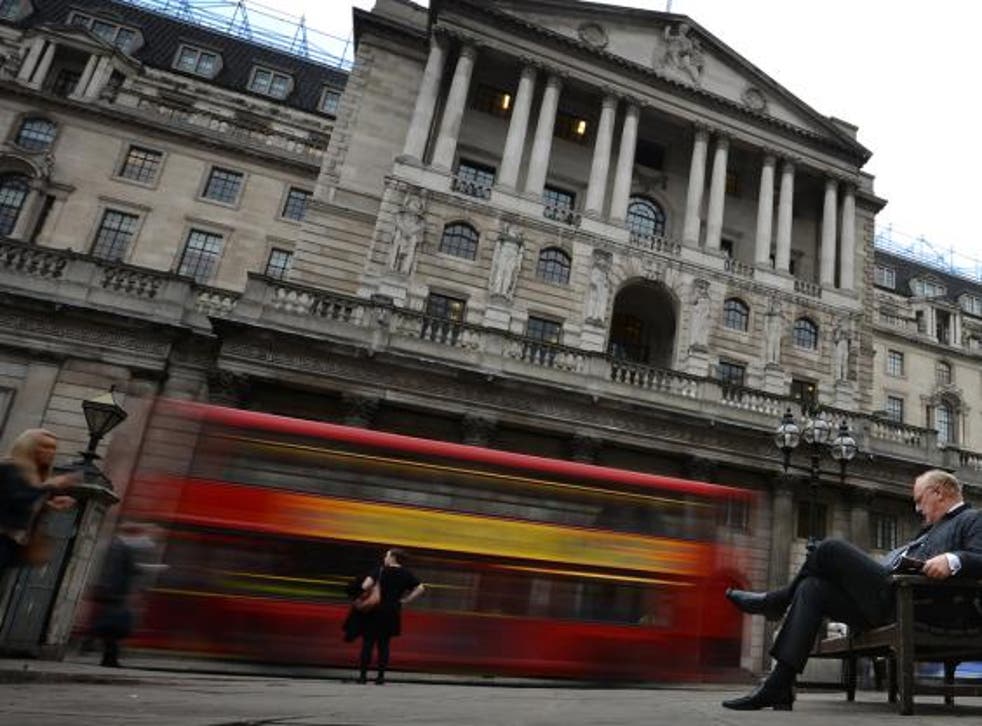 The Bank of England has been accused of getting a "big call" on private bank regulation wrong by the architect of the Government's post-crisis financial reform drive, Sir John Vickers.
The Bank today announced it will be sticking with its controversial plans to require private banks to fund their balance sheets with a level of equity regarded as inadequate to withstand a new crisis by many outside experts, including Sir John, who chaired the Independent Commission on Banking (ICB).
"It's disappointing that the Bank has stuck to its soft policy on bank capital. Parliament gave the Bank scope to strengthen capital requirements a good deal further but it has fallen short" Sir John told The Independent.
He added: "The Governor recently said that the Bank gets the big calls right. This is a really big call but I don't think it's the right one."
In January the Bank of England's Financial Policy published a consultation paper on its new framework for a "Strategic Risk Buffer" (SRBs) of equity for "ring-fenced" banks and large building societies.
Sir John submitted a paper to the Bank arguing that it was badly under-cooking its equity demands by proposing that high-street lenders fund themselves with SRBs equivalent to only around 1.3 per cent of their risky assets.
Sir John said his own commission, whose 2011 conclusions were accepted by the Chancellor and Parliament, had said these particular buffers ought to be equivalent to at least 3 per cent of their risky assets.
But the FPC said today that there was "no new evidence" that it had seen to affect its judgement on the overall level of equity it should demand that banks use.
It added: "Having carefully considered the comments received during the consultation period, the committee decided to adopt as final a framework that was broadly the same as that on which it had consulted".
Equity absorbs losses incurred by banks in a financial crisis. If the equity buffers are too low then there is a risk that the bank will have to be rescued by taxpayers to prevent catastrophic damage being inflicted on the rest of the economy, as happened with the Royal Bank of Scotland and Lloyds in 2008 and 2009.
In 2011 the ICB recommended that large banks should be required to ring-fence their high-street retail arms, to protect them from blow-ups in their investment banking and trading operations, and for ring-fenced institutions to use substantially more equity capital in order to make them more resilient in a downturn.
Earlier this month the Bank's Governor Mark Carney told the BBC that "we get the big calls right" , while responding to criticism from pro-Brexit campaigners about the Bank's performance in recent years.
Minutes of the FPC's meeting on 13 May suggest that there was some sympathy from one member of the committee for a more rigorous approach on the SRB buffer, but that the member ultimately came to the view that it would make "only a small difference" to resilience and fell into line with the eight other members of the committee, including Mr Carney.
However, the FPC did also note that it has to review the SRB framework at least every two years, starting in 2018. And in an apparent concession to one of Sir John's concerns, the Bank clarified the interaction of the SRB with a similar buffer for the world's most systemically important banks which is set by the Financial Stability Board in Basel.
It said banks that are covered by both sets of rules should make sure they hold enough equity to cover their ring-fenced arm and the rest of the group "to ensure that sufficient capital was held within, and distributed appropriately across, consolidated groups to address both global and domestic systemic risks."
Join our new commenting forum
Join thought-provoking conversations, follow other Independent readers and see their replies