BoE Brexit warning, Swiss links to 1MDB scam, Monsanto profits: Business news in brief, 6 October
BoE's Broadbent foresees 'insidious' Brexit hit to UK investment; Suspicion over Swiss banks' alleged link to 1MDB scam; Monsanto profit forecast trails estimates.
Ben Chapman
Thursday 06 October 2016 11:34 Comments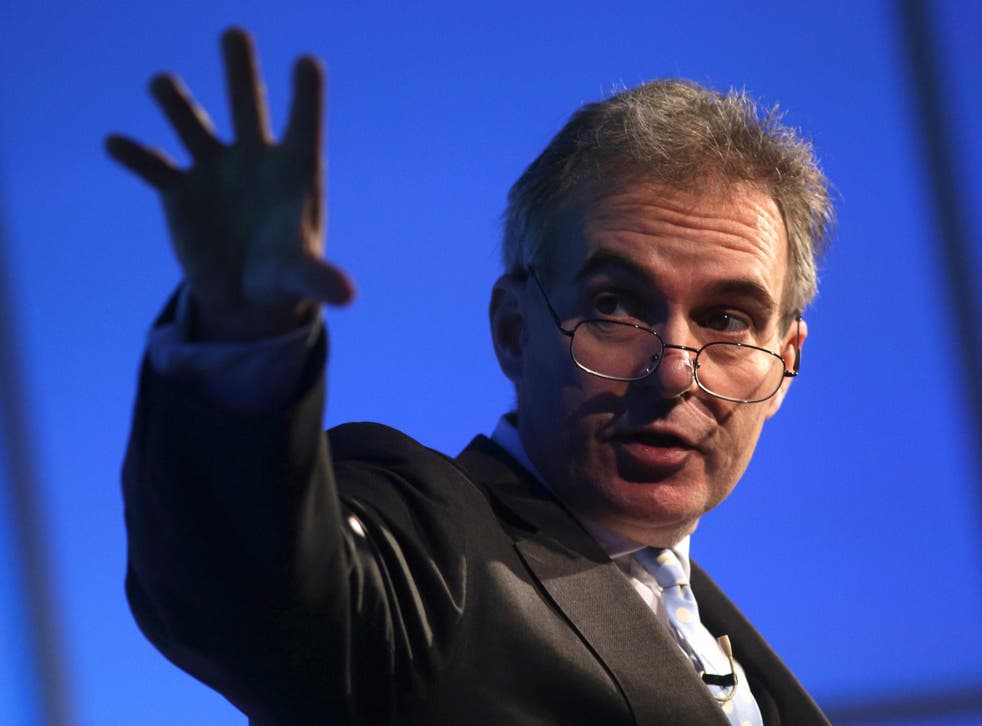 Broadbent foresees Brexit hit to UK investment
Bank of England deputy governor, Ben Broadbent, said the effect of uncertainty on business investment after the Brexit vote may be more subtle than some observers have suggested. The lack of clarity around Brexit could see companies delay major spending decisions as they choose to keep their options open, Mr Broadbent said in London on Wednesday. His comments come amid speculation that the Bank might raise its growth estimates when it announces its policy decision next month, after the economy performed better than many forecast in the wake of the Brexit vote.
"A lack of clarity about the UK's future trading relationships needn't result in visible, headline-grabbing closures of productive capacity," he said. "The effect is likely to be more insidious: decisions to expand, that might otherwise have been taken, are delayed." Mr Broadbent conceded that the economy has proved more robust than expected since the Monetary Policy Committee said in August that growth would slow to 0.8 per cent next year. He said that may be due to stronger underlying momentum in domestic demand and resilience in the housing market, as well as support from the rapid depreciation of the pound.
Nevertheless, he defended the central bank's decision to lower its outlook and boost stimulus, arguing that observers risk over-interpreting "noisy" economic data. The Bank cut interest rates for the first time in seven years and unveiled purchases of government and corporate bonds, which initially help push gilt yields to record lows. Recent comments from officials of the nine-member MPC are beginning to show the nuances in their outlooks. While Michael Saunders and Kristin Forbes have said that economic growth may be stronger than the central bank has forecast, Minouche Shafik has said forward-looking indicators such as investment intentions remain a cause for concern.
Bloomberg
Suspicion over Swiss banks' alleged link to 1MDB scam
There was serious suspicion of Swiss banks being involved in alleged criminal activities linked to Malaysian state fund 1Malaysia Development Berhad (1MDB), Swiss attorney general Michael Lauber said on Wednesday. "The analysis of all the financial documents brought up serious suspicion of the possible implication of Swiss banks in these alleged criminal activities and of an abuse of our financial place to deceive legitimate Malaysian sovereign funds," Mr Lauber said at an event in Singapore. Mr Lauber did not name the banks, but Swiss authorities have only formally launched a criminal probe against Swiss private bank BSI.
Malaysia's 1MDB, once a pet project of prime minister Najib Razak who chaired its advisory board, is the subject of money-laundering investigations in at least six countries, including Switzerland, Singapore and the United States. Mr Najib has denied any wrongdoing and said Malaysia will cooperate with the international investigations. Swiss prosecutors are investigating whether the country's financial industry was used in the alleged misappropriation of $800m (£629m) from 1MDB.
Investments from a Malaysian sovereign fund known as SRC appear to have been misappropriated and hidden in part through the creation of a Ponzi scheme, the attorney-general's office said on Wednesday in a statement on its website. SRC International, a company that was linked to 1MDB, is now controlled by the Malaysian finance ministry. Lawyers are investigating how more than $3.5bn (£2.7bn) was diverted from 1MDB, which was intended to finance development projects across Malaysia. US prosecutors filed a request in July in California court to seize more than $1bn in real estate, art and other luxury goods bought with allegedly stolen money.
Bloomberg
Monsanto profit forecast trails estimates
Monsanto, the world's biggest seed company, forecast a return to earnings growth in fiscal 2017, but one that trailed some analysts' estimates as lower crop prices continue to weigh on agricultural spending. Profit excluding one-time items will be $4.50 to $4.90 a share in the 12 months through August, up from $4.48 in fiscal 2016, the St Louis-based company said on Wednesday in a statement. The midpoint of that forecast range was lower than the $4.89 average of 18 analysts' estimates. The company said earnings growth will be fuelled by more sales of its Intacta and Roundup Ready 2 Xtend genetically-modified soybean seeds. Monsanto also reiterated that it expects its $66bn takeover by Bayer, which was announced last month to close by the end of 2017.
Monsanto's customers remain under pressure from low crop prices, something that's helping to depress US farm profits. That in turn has led to aggressive price-cutting among seed companies. Monsanto has also been frustrated by a glut of glyphosate, the herbicide the company sells under its Roundup brand, and a delay to the government's approval of its dicamba herbicide, which has hampered the introduction of dicamba-resistant seeds. Tough market conditions have led to unprecedented consolidation in crop chemicals. In addition to the Bayer deal, two other large peers may also emerge, through China National Chemical's proposed acquisition of Swiss pesticide maker Syngenta and DuPont and Dow Chemical's plan to merge and then spin off their combined crop-science unit.
Bloomberg
First Utility postpones IPO following Brexit vote
British energy supplier First Utility has postponed plans to list shares due to uncertainty created by Brexit and because proposals to improve competition in the energy market have not yet borne fruit, its chief financial officer said. First Utility, one of the smaller firms steadily snatching market share from the incumbent "Big Six" energy suppliers, made plans last year for an initial public offering (IPO) and picked board members to steer it through the process. But Britain's vote to leave the European Union (EU) has created economic and political uncertainty and changes proposed by the Competition and Markets Authority have not led to the changes needed, Darren Braham, First Utility CFO, said. He said plans to postpone an IPO were also influenced by the fact the company is in no hurry to raise cash.
Reuters
Activist investors call for Samsung break up
Samsung is being urged by activist investor Elliott Management to restructure a business that spans Galaxy smartphones, televisions, semiconductors, screen displays and other consumer electronics. In a 10-page letter to Samsung's board on Wednesday, affiliates of Elliott – Blake Capital LLC and Potter Capital – called on the company to streamline and break into two, while also paying shareholders a dividend of 30 trillion Korean won (£21bn), dual-list its operating company on the Nasdaq, and add three independent board members. Elliott's proposals "will deliver better capital returns, better corporate governance, and enhanced shareholder value, for all Samsung Electronics' shareholders – while simplifying and retaining the founding family's controlling interest in the current Samsung group corporate structure, for the benefit of all stakeholders," the activist wrote.
Bloomberg
FCA gets final report into RBS division probe
Britain's finance watchdog has received a long-delayed final report looking into alleged malpractice at Royal Bank of Scotland's small business restructuring division, the regulator said on Wednesday. The Financial Conduct Authority said on its website it had received the report from Promontory Financial Group and Mazars, the consultancy and the accounting firm charged with investigating RBS's Global Restructuring Group. Originally announced in 2014 and slated for publication at the end of 2015, the report is set to investigate RBS's culpability over how it treated business customers in difficulty before and during the 2008 financial crisis.
"This has been a complex and lengthy review, it is therefore important that we do not rush the final stages of this process," the FCA said on its website, without giving a date for when it would share the final findings. The cost to the bank for settling claims from small firms could run into billions of pounds.
Reuters
Diageo scraps plan to lift Guinness Nigeria stake
Diageo has scrapped plans to lift its stake in Guinness Nigeria due to tough market conditions there, the drinks company said on Wednesday. The decision by Diageo, maker of Johnnie Walker Scotch and Smirnoff vodka, is the latest blow for the West African economy, which is headed for its first full-year recession in 25 years following a plunge in oil prices. Diageo last year said it planned to buy another 15.7 per cent of Guinness Nigeria for up to 41.37bn naira (£100m), raising its stake to 70 per cent. At last year's exchange rates, that would have been worth about $208m (£163m). Diageo said on Wednesday it would not proceed with the offer, choosing instead to focus its resources on continuing to support Guinness Nigeria. Last month it gave the unit a $95m loan to help it cope with dollar shortages.
Reuters
Deutsche Bank troubles fuel surge in default insurance
Market convulsions over the health of Deutsche Bank last week sparked the biggest surge in at least eight years in credit derivatives that protect traders against failure. Default swaps on Germany's biggest lender's debt increased by $352m (£276m) in the week to 30 September, the biggest jump on record in Depository Trust & Clearing data going back to October 2008. That brings the amount at stake to the highest since May, with contracts covering a net $4.1bn (£3.22bn) of debt, the data show. Speculation about Deutsche Bank's health was stoked last month when it received a $14bn (£11bn) claim from the US Justice Department to settle an investigation into the firm's sale of residential mortgage-backed securities.
Bloomberg
Register for free to continue reading
Registration is a free and easy way to support our truly independent journalism
By registering, you will also enjoy limited access to Premium articles, exclusive newsletters, commenting, and virtual events with our leading journalists
Already have an account? sign in
Join our new commenting forum
Join thought-provoking conversations, follow other Independent readers and see their replies