Bayer 'closes in' on $66bn deal for Monsanto
Deal between German pharma company and controversial genetically modified seed giant is 'imminent' according to sources close to the deal.
Ben Chapman
Wednesday 14 September 2016 12:38 Comments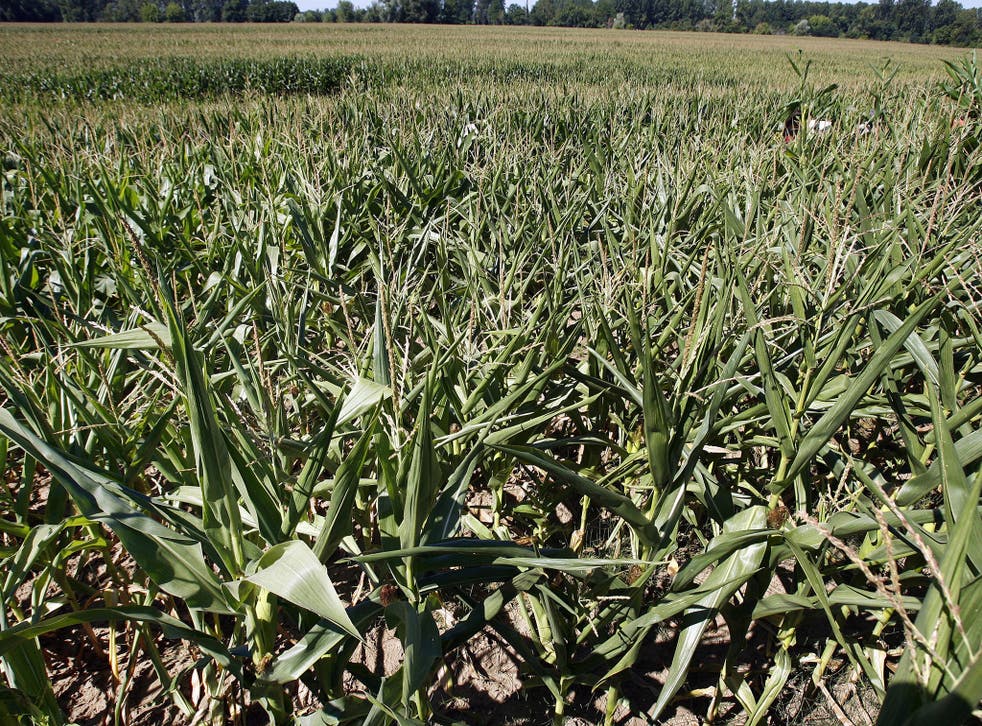 German chemicals group Bayer has increased its blockbuster takeover bid for "frankenfoods" company Monsanto to $66 billion in a megadeal that would create the world's biggest maker of seeds and pesticides.
Sources close to the deal have suggested a deal is imminent according to the Financial Times, while the Reuters news agency says the deal will be announced today.
Bayer is willing to raise its offer to about $129 a share, from $127.50. However, the deal could stil fall apart as the figure is still lower than the $130 threshold Monsanto is believed to be holding out for.
Monsanto's board was scheduled to discuss and potentially approve the proposal on Tuesday, with Bayer's supervisory board to review on Wednesday, and an announcement could come shortly thereafter.
The bid is more than a fifth higher than Monsanto's closing price on Tuesday. If successful, it would lead to the biggest deal this year and the largest ever takeover by a German company.
Bayer's wooing of controversial St. Louis-based Monsanto has played out against a backdrop of a rapidly consolidating crop and seed industry as falling crop prices weighed on profits. A series of big deals may leave just a few global players. China National Chemical Corp. agreed in February to acquire Syngenta, while DuPont and Dow Chemical plan to merge and then carve out a new crop-science unit.
Monsanto shares fell 0.8 per cent to close at $106.10 while Bayer declined 0.3 per cent to close at €93.30, valuing the company at €77.2 billion (£66 billion).
The German company first made an unsolicited offer for Monsanto of $122 a share in May, which was bumped to $125 in July and follwed shortly after by a $127.50 bid.
Genetic engineering
Monsanto has attracted criticism from environmental campagniers around the world for pioneering the commercialisation of genetically modified organisms, known colloquially as "frankenfoods". In May thousands of protestors in over 40 countries took to the streets to express anger and concern at Monsanto and its central role in the increased use of pesticides and GMOs in world farming. GMO varieties of corn and soybeans now account for more than 90 per cent of corn and soybean crops in the US, with Monsanto the dominant player.
Monsanto's RoundUp herbicide, which is classified as "probably carcinogenic to humans" has attracted the most criticsim. The herbicide kills most crops, but Monsanto has genetically modified a seed which is resistant to it. Critics have said this gives the giant too much control over farmers who become reliant on Monsanto to provide seeds.
Business news: In pictures

Show all 13
The combination of both companies could account for more than 30 per cent of the global crop-inputs business, stoking concern over whether the deal will be passed by competition authorities. Recent consolidation in the agriculture industry, which has left just a few giant companies, will also leave few potential buyers for any assets that may need to be sold off to satisfy regulators.
Founded in 1901, Monsanto also used to produce pharmaceuticals and industrial chemicals, including highly toxic ones like polychlorinated biphenyls, now banned and commonly known as PCBs, and the herbicide Agent Orange, which was used by the US military in Vietnam. Decades after the war, children in the region are still being born with debilitating deformities.
Bayer was founded in 1863 and made its name by introducing heroin as a cough remedy in 1896 and then aspirin in 1899.
Additional reporting by Bloomberg
Register for free to continue reading
Registration is a free and easy way to support our truly independent journalism
By registering, you will also enjoy limited access to Premium articles, exclusive newsletters, commenting, and virtual events with our leading journalists
Already have an account? sign in
Join our new commenting forum
Join thought-provoking conversations, follow other Independent readers and see their replies