Bank of England should hold rates and add stimulus, says Nobel prize economist Sir Christopher Pissarides
Renowned labour market economist warns it would be premature to put up the Bank's base rates from 0.5 per cent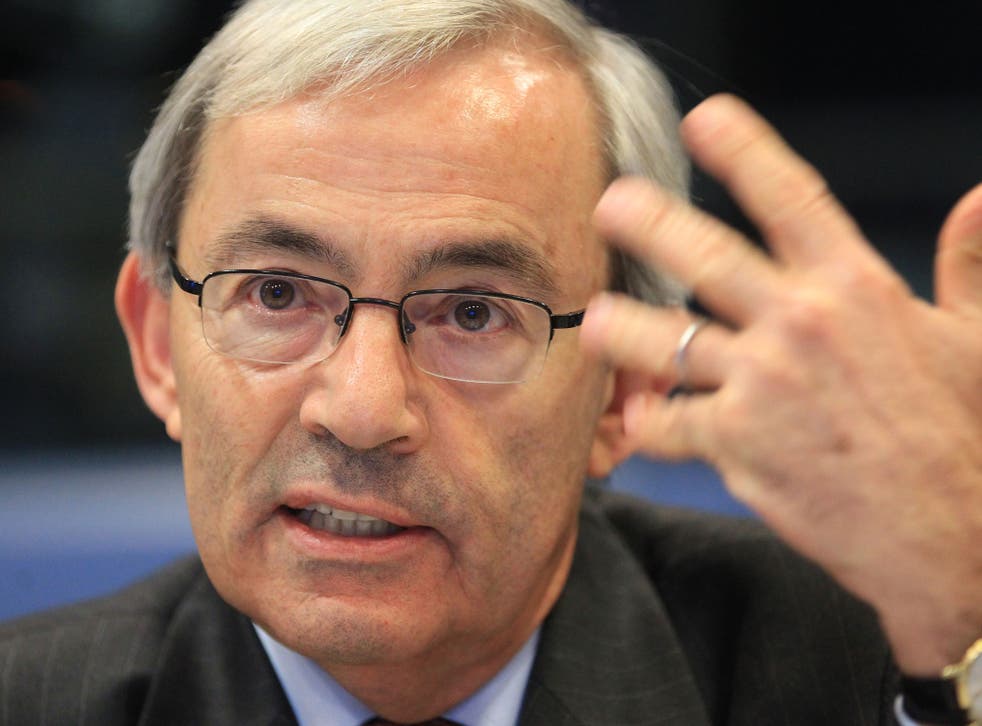 A Nobel prize-winning economist has urged the Bank of England to keep interest rates on hold and to carry on stimulating the economy, despite sharp falls in unemployment and strong economic growth.
Speaking to The Independent in Davos Sir Christopher Pissarides, who was awarded the Nobel in economics in 2010, warned it would be premature to put up the Bank's base rates from 0.5 per cent. "I'd like to see a bigger increase in demand before they start scaling back" he said. Sir Christopher added that the UK's level of economic output remained low, despite strong growth over the past year.
"You have to remember that we came down a long way" he said, referring to the 6.8 per cent contraction in GDP during the 2008-09 recession. "I wouldn't tighten on the basis of growth rates. I'd tighten on the basis of the level of output" he said.
According to the Office for National Statistics, GDP at the end of the third quarter of 2013 was 2 per cent below its level at the beginning of 2008, although it is expected this week to report growth of a further 0.7 to 0.8 per cent for the final quarter.
The Bank's Governor, Mark Carney, said last week in Davos that he did not anticipate an "immediate" rate hike, although the Bank's Monetary Policy Committee (MPC) will examine the case for a rate rise next month. The unemployment rate has fallen to 7.1 per cent, only slightly above the 7 per cent threshold at which the Bank said it would consider a rate increase under its forward guidance policy.
The MPC is divided over what explains the steep fall in labour productivity in the UK in recent years, with some members suggesting it indicates a fall in the supply capacity of the economy. That conclusion would support the case for an earlier rate rise in order to contain inflation. But Sir Christopher said that inflation, which has fallen to 2 per cent in the most recent figures, is "nowhere". He added that the UK's productivity weakness was temporary and caused by labour hoarding by firms, who anticipate strong economic growth ahead.
"Productivity will pick up" he said. "Maybe unemployment will not fall as fast. But it's not that everyone has suddenly forgotten how to do things, or that technology has become so obsolete."
Sir Christopher, a renowned labour market economist, said that the rate of unemployment that the UK could sustain without generating inflation was around 5.5 per cent, the same level as before the financial crisis. "I don't think the crisis has done anything to increase it. There might be a temporary increase because we neglected infrastructure. It might be much slower getting there. But there's no reason why we shouldn't be aiming for that" he said.
Sir Christopher, who is a Greek-Cyrpriot, however, sounded a downbeat note on the prospects for the weaker members of the eurozone, despite many official and financiers in Davos arguing that worst of the crisis is past. "Yes it's past the worst, but why is that good news for us?" he said. "It's past it by a tiny margin. Nothing will happen to unemployment. There is no guarantee that the future is bright for these countries"
Last month Sir Christopher called for a revolution in economic policy in the eurozone to assist struggling states and said that, if that could not be achieved, the bloc should be dismantled in an orderly way.
Register for free to continue reading
Registration is a free and easy way to support our truly independent journalism
By registering, you will also enjoy limited access to Premium articles, exclusive newsletters, commenting, and virtual events with our leading journalists
Already have an account? sign in
Register for free to continue reading
Registration is a free and easy way to support our truly independent journalism
By registering, you will also enjoy limited access to Premium articles, exclusive newsletters, commenting, and virtual events with our leading journalists
Already have an account? sign in
Join our new commenting forum
Join thought-provoking conversations, follow other Independent readers and see their replies