Banks' anti-fraud measures branded 'woefully insufficient' as customers scammed out of £500m in six months
Customers losing 'life-changing' amounts of money due to inadequate prevention methods, says consumer group Which?
Ben Chapman
Tuesday 25 September 2018 14:14 Comments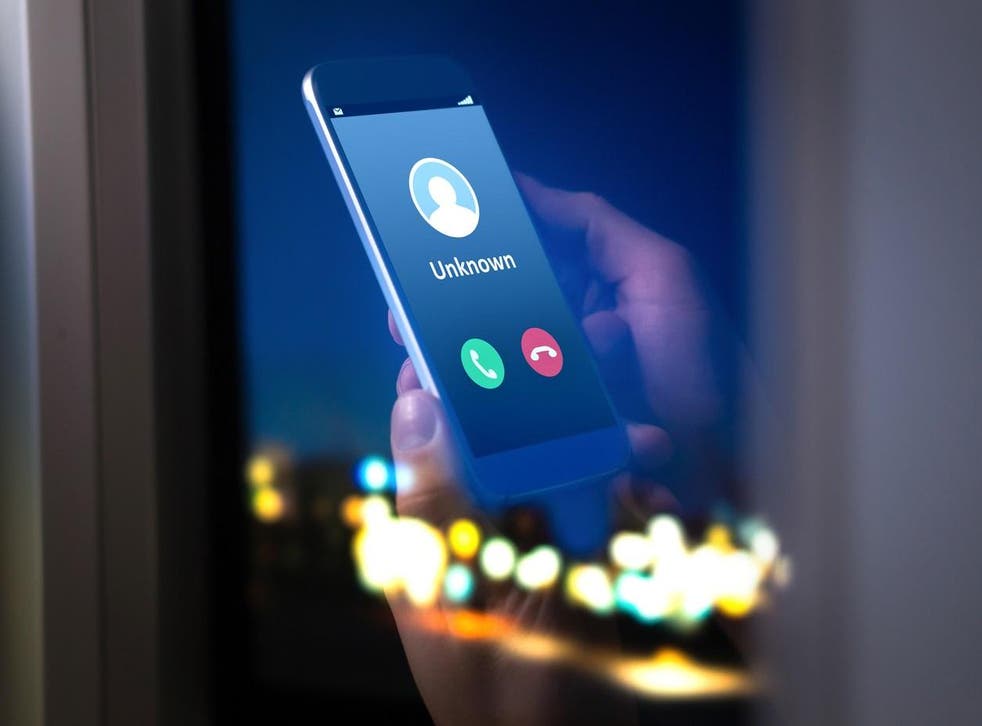 Banks' efforts to stop customers falling victim to fraud have been branded "woefully insufficient" after new figures revealed that criminals stole more than half a billion pounds through scams in just six months.
Customers were scammed out of £503.4m between January and June, according to the finance industry's own research, published on Tuesday.
Favoured methods include duping victims into paying in advance for a product or service that doesn't exist or impersonating a trusted organisation such as the police, UK Finance found.
The trade association for financial services firms warned people to be particularly vigilant for these scams on auction sites and social media.
Its research found that a total of 3,866 reported cases of impersonation scams in the first six months of 2018.
In these scams criminals purport to be from the police, bank or another organisation and trick victims into transferring money, often claiming there has been fraud on the account.
Sums involved can be significant, with an average loss in a police and bank impersonation scam of £11,402. This is known as authorised fraud because the victim has mistakenly given permission for the transfer.
The finance industry claims it prevented £705.7m of unauthorised fraud in the first half of 2018 but Which? said banks need to do much more. It submitted a "super-complaint" in 2016 highlighting the lack of protection for victims.
Gareth Shaw, a money expert at the consumer group, described the latest figures as "shocking".
"Banks' efforts to date have been woefully insufficient and they have not done enough to protect their customers, who continue to lose life-changing sums of money to ever-more sophisticated crooks," he said.
"The Payment Systems Regulator has rightly committed to introducing a reimbursement scheme for victims. It's about time that banks step up and properly compensate customers who have lost money through no fault of their own."
So-called authorised push payment (APP) scams caused total losses of £145.4m for 34,128 UK consumers over the six-month period. They represent a particular danger because victims currently have no legal protection allowing them to claim the money back.
In an APP scam, the account holder is duped into authorising a payment to be made to another account. UK Finance said it has been working with consumer groups and the Payment Systems Regulator on proposals to tackle these scams and to establish an industry code which clearly establishes the circumstances in which APP scam victims will be reimbursed.
Fraud and scams pose a "major threat" to the country, said Katy Worobec, managing director of economic crime at UK Finance.
"The criminals behind it target their victims indiscriminately and the proceeds go on to fund terrorism, people smuggling and drug trafficking, whether or not the individual is refunded.
Biggest business scandals in pictures

Show all 20
"Every part of society must help to stamp out this menace, especially by stopping the data breaches which increasingly are fuelling fraud.
"The finance industry is committed to fighting back, investing millions in security systems and cyber defences to protect customers.
"We have brought in new standards to ensure scam victims get the help they need from their payments provider; we are supporting law enforcement in disrupting the criminals and freezing stolen money; and we are assisting the government in improving intelligence sharing to extinguish the threat."
Register for free to continue reading
Registration is a free and easy way to support our truly independent journalism
By registering, you will also enjoy limited access to Premium articles, exclusive newsletters, commenting, and virtual events with our leading journalists
Already have an account? sign in
Join our new commenting forum
Join thought-provoking conversations, follow other Independent readers and see their replies