Barclays names John McFarlane new chairman
McFarlane will leave insurer Aviva to join the bank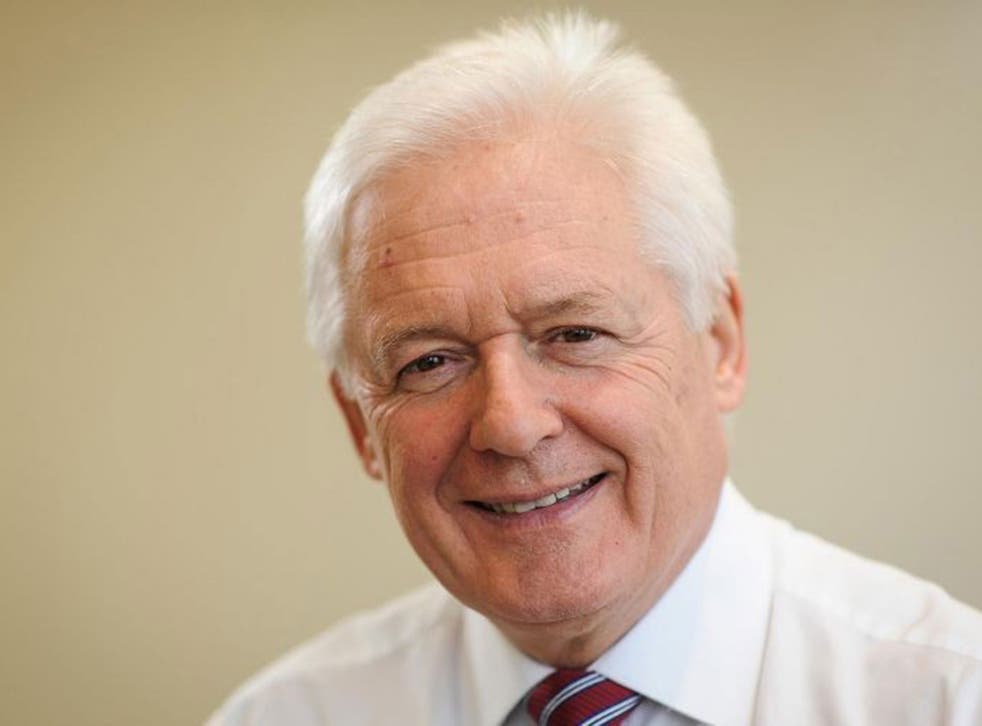 Barclays shares got a shot in the arm after the bank lured John McFarlane from Aviva to become its new chairman on a day of musical chairs at the top of Britain's financial services industry.
The move immediately led to speculation over what the Scot's appointment means for Barclays top executives – Mr McFarlane oversaw fully 20 board changes during just over two years overseeing a turnaround at the insurer.
On the same day, Aviva announced Sir Adrian Montague, the chairman of venture capitalist 3i and its senior independent director, would take on Mr McFarlane's old job while Virgin Money hired Glen Moreno to replace Sir David Clementi at the head of its board, although he won't join the board until next year. It is not yet clear what impact that move will have on the challenger bank's hotly-anticipated flotation plans. Virgin Money would only say that "market will dictate" its next move.
Mr McFarlane will replace Sir David Walker at Barclays, who had said he would serve for "up to three years" upon taking over from Marcus Agius with the bank in turmoil.
Unusually for a senior director, Sir David, now 74, took on no other directorships as he sought to stabilise a bank reeling from the firestorm created by the Libor interest rate fixing scandal.
He has worked closely with Antony Jenkins, hired as successor to Bob Diamond, who had like Mr Agius quit in the wake of the Libor affair.
But while they have stabilised the bank, it remains in tangled in a string of regulatory investigations with its shares having fallen by 16 per cent in the last year, as much thanks to its under-performing investment bank as its continuing difficulties with watchdogs.
The division has been struggling with a decline in revenues from the once lucrative fixed income, currencies and commodities businesses (FICC), although that is an industry- wide problem.
Mr McFarlane played an integral role in the departure of the unpopular Andrew Moss as chief executive of Aviva and ran the business himself for more than six months before appointing Mark Wilson as chief executive.
By contrast to the consensual Sir David, he has a reputation for ruthlessness with very clear ideas on how things ought to be at the businesses he has overseen. He is also planning to surrender his chairmanship of transport operator FirstGroup to devote himself to the job at Barclays, although he will keep on another couple of non-executive directorships.
Although he issued a statement expressing support for Mr Jenkins, he could still make life interesting at Barclays if things don't pick up soon, particularly with its highly-regarded finance director Tushar Morzaria having a strong following in the City.
Ian Gordon, analyst at Investec said: "I'm not AJ's greatest fan. Nothing against him but output so far has underwhelmed for him. Tushar seems very sensible, very smooth, much more 'in control' vis-à-vis the regulatory agenda etc, but even he isn't currently setting the world on fire in terms of magicking up some better FICC numbers. How could he?! But what would he do differently to AJ? Most people have good things to say about McFarlane."
That is not least because Aviva's shares came close to doubling from a low of 280p to nearly 530p yesterday under his tenure.
Announcing the hiring of Mr Moreno, who has been a senior independent director at Lloyds and was chairman of UKFI, which manages the state's stakes in banking, Virgin also said underling first-half profits before one-offs of £59.7m, up from £13.1m the year before. Income rose 28.3 percent to £210m.
Its chief executive Jayne-Anne Gadhia said the bank was close to announcing a partnership with an insurance provider to enable it to offer a full suite of financial products through branches.
Join our new commenting forum
Join thought-provoking conversations, follow other Independent readers and see their replies