Meet the 14 billionaires joining Warren Buffett and Bill Gates in pledge to give away fortunes
The Giving Pledge is an initiative set up by Bill and Melinda Gates and famed investor Warren Buffett in 2010 to persuade anyone with a billion dollars to fund good causes
Ben Chapman
Thursday 01 June 2017 14:19 Comments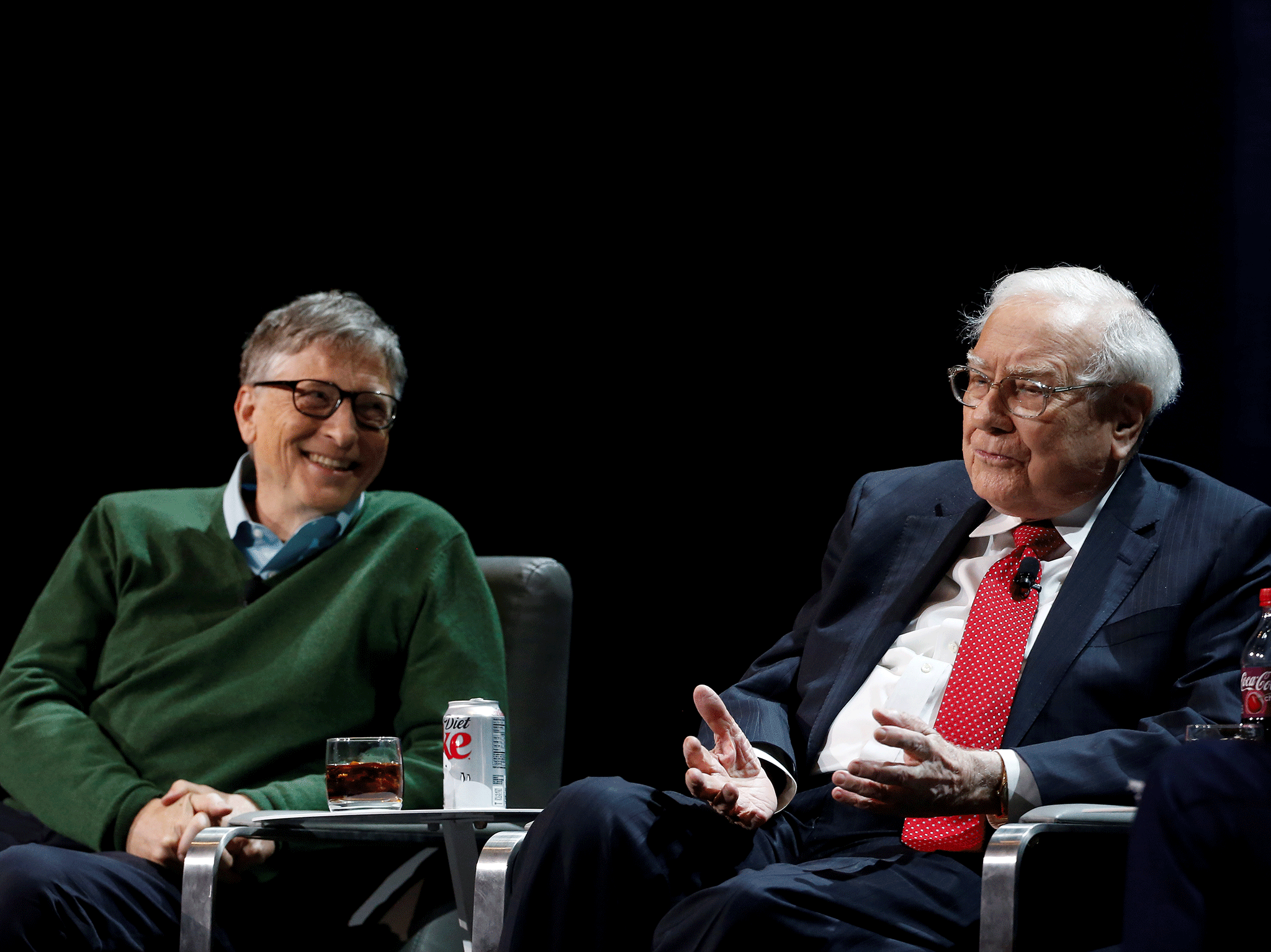 Fourteen billionaires have added their names to a growing list of the world's richest people who promise to give away their fortunes.
They have joined the Giving Pledge, an initiative set up by Bill and Melinda Gates and famed investor Warren Buffett in 2010 to persuade anyone with a billion dollars in net assets to use their wealth to fund good causes.
"Philanthropy is different around the world, but almost every culture has a long-standing tradition of giving back," said Melinda Gates, co-chair of the couple's foundation.
"Bill and Warren and I are excited to welcome the new, very international group of philanthropists joining the Giving Pledge, and we look forward to learning from their diverse experiences."
The Giving Pledge now has 168 signatories from 21 countries around the world.
Here's what you should know about some of the most recent additions:
Mohammed Dewji — Tanzania - $1.39bn
Mr Dewji is reported to be Tanzania's only billionaire. He inherited his father's conglomerate METL, which has interests in everything from textiles to drinks manufacturing. He has taken it from $26m revenues in 1999 to over $1bn last year, according to African Business magazine. That rapid rise has led him to become Africa's youngest billionaire.
Dong Fangjun — People's Republic of China
The Chinese billionaire is chairman of investment company Dongfang Huiquan Financial Holdings. He says he grew up on a farm in rural Shandong Province where he "deeply understood the taste of poverty".
Anne Grete Eidsvig and Kjell Inge Røkke — Norway - $2.7bn
The couple say their philanthropy focuses on three areas: local community, higher education and the environment, with a special focus on the oceans. The last of the three is especially appropriate as their joint $2.7bn fortune has been made in shipping and offshore oil drilling. Kjell Inge Røkke began building the couple's empire from a single 69-foot trawler which he bought in 1982.
Sir Stelios Haji-Ioannou — Monaco, Cyprus - $1.37bn
The flamboyant founder of easyJet is probably the best known in the list. He founded the budget airline in 1995, aged just 28, with help from his shipping magnate father. Mr Haji-Ioannou said he signed up to the Giving Pledge after being "inspired" by a phone call from Bill Gates, the world's richest person.
Dagmar Dolby — United States - $3.6 billion
The widow of the surround sound pioneer, Ray Dolby, German-born Ms Dolby said she and her husband agreed to give away the majority of their $3.6bn in wealth before he died in 2013.
Nick and Leslie Hanauer — United States
Venture capitalist Nick Hanauer made a good investment when he backed a promising startup called Amazon.com which is now one of the most valuable companies in the world. He also founded aQuantive, a digital advertising agency which he sold to Microsoft for $6.3bn. He and his wife Leslie set up a family foundation, which focuses on public education and the environment.
Len Ainsworth — Australia - net worth $1.21bn
The Australian entrepreneur founded Aristocrat Leisure in 1953 but stepped aside in 1994 after a cancer scare, according to Forbes. The company is the world's second-biggest gaming-machine company.
The full list:
Leonard H Ainsworth — Australia
Mohammed Dewji — Tanzania
Dagmar Dolby — United States
Dong Fangjun — People's Republic of China
Anne Grete Eidsvig and Kjell Inge Røkke — Norway
Sir Stelios Haji-Ioannou — Monaco, Cyprus
Nick and Leslie Hanauer — United States
Iza and Samo Login — Slovenia
Dean and Marianne Metropoulos — United States
Terry and Susan Ragon — United States
Nat Simons and Laura Baxter-Simons — United States
Robert Frederick Smith — United States
Harry H Stine — United States
You Zhonghui — People's Republic of China
Register for free to continue reading
Registration is a free and easy way to support our truly independent journalism
By registering, you will also enjoy limited access to Premium articles, exclusive newsletters, commenting, and virtual events with our leading journalists
Already have an account? sign in
Join our new commenting forum
Join thought-provoking conversations, follow other Independent readers and see their replies