Black Friday 2016 : 6 things shop workers will never tell you
Here are some Black Friday secrets that the shop assistants would never tell you: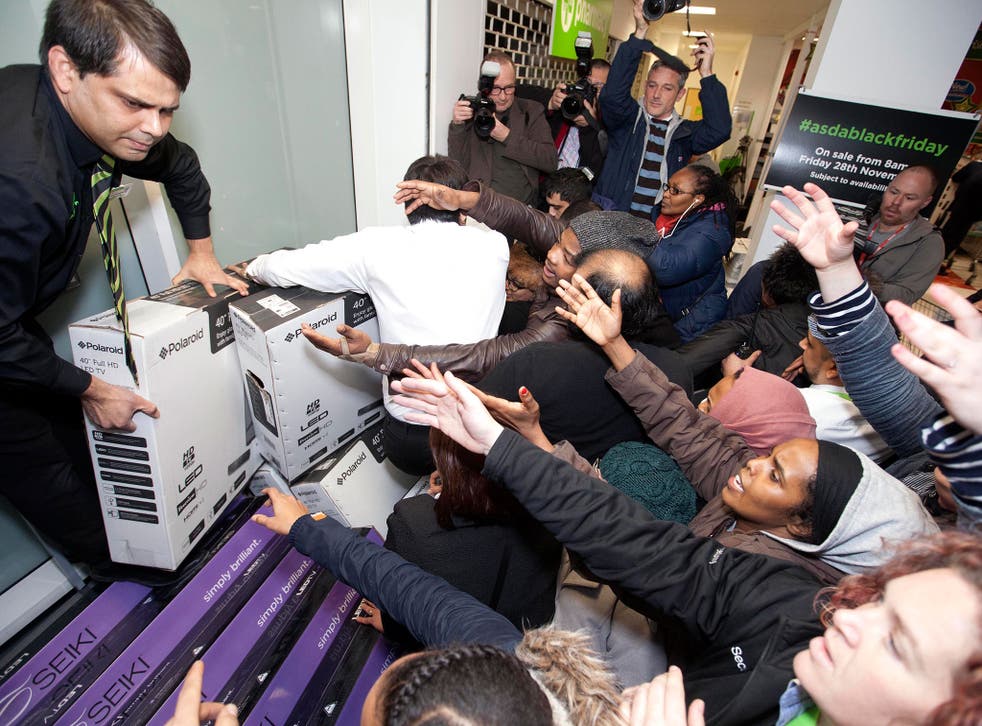 Black Friday, on November 25, has become one of the biggest shopping days of the year no matter which side of the Atlantic you're on.
From retailers' perspectives, being "in the black" is a good thing — it means profits. For many of them, Black Friday is the biggest sales day of the year.
But spare a thought for the poor sales assistants that have to deal with a 23 per cent increase in customers during the flash sales.
Here are some Black Friday secrets that the shop assistants would never tell you:
1. Wait until Christmas
Most deals will stay the same or get better by Christmas – so there's no rush. Research from Conlumino reveals that 75 per cent of consumers would rarely buy certain products at full price, and 62 per cent say they wait to buy until a product is on offer or discounted.
In the US the number of Thanksgiving weekend shoppers fell by nearly a third to 102 million in 2015, from 147 million in 2012, according to the National Retail Federation. Moreover, early holiday promotions and online shopping hurt in-store spending by more than 6 percent last year, it said.
2. Abuse often goes unreported
More than a fifth of shoperworkers in the UK have not reported a violent attack by a customer to their employer, according to the Union of Shop, Distributive and Allied Workers. "The last two years have seen unprecedented scenes of mayhem in some stores as bargain hunting turns into a frenzy. We have been talking to retailers about organising their events to maximise safety and security for staff and customers alike," John Hannett, Usdaw General Secretary said.
3. Stores are reorganised
This includes clearing paths to checkouts to get people there faster and drawing up maps to guide people around stores. One Walmart project manager said that as early as August, her team works with each store to create individual maps and plan techniques they can use to guide customer traffic efficiently around popular items.
4. Jobs are less secure
Amazon alone is hired 100,000 employees in the US for the holiday season last year – 25 per cent more than in 2014. Temporary staff will outnumber Amazon's 90,000 permanent staff over the winter as it racks up billions in revenue. Many working Black Friday will be on temporary contracts with fewer benefits and less job security.
5. Most people are at home
Retailers do the same discounts online as in stores, so customers can save themselves a lot of hassle by staying home and ordering online instead. Over 71 per cent of Argos customers ordered Black Friday goods on their phones in 2014.
Nic Wenn, chief marketing officer at Maple Syrup Media – the parent company of Quidco, an ecommerce retailer that specialises in cashbacks and rewards said: "Consumers don't expect their shopping experience to be affected just because they are picking up goods at a lower price. They want a smooth journey from start to finish, devoid of queues and 404 error messages.want a smooth journey from start to finish, devoid of queues and 404 error messages. Pressure is also put on the mobile channels as Black Friday traffic starts increasing from 6am. In 2015, a number of retailers failed this challenge."
The best Black Friday beauty deals

Show all 19
6. "New" products aren't always new
There have been reports of companies putting out "new" models of TVs just for big sales events. Because these items haven't been on the shelves before, they might be given a high "start price" to make it look like they have big reductions. One way to check is to look up the model number on a TV and if it doesn't have a history of reviews, ask questions.
Join our new commenting forum
Join thought-provoking conversations, follow other Independent readers and see their replies