Black Friday 2016: Patagonia to give 100% of clothing sales to climate charities
Company says it has already raised $74m for climate change by donating one per cent of everyday sales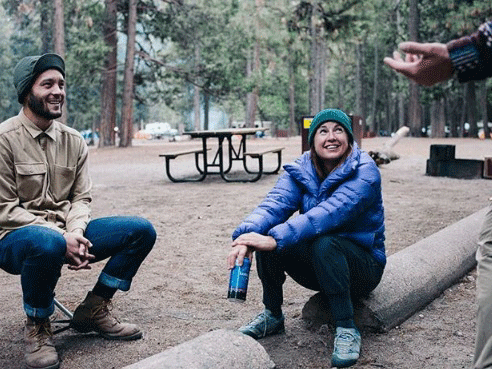 An outdoor American clothing company will donate 100 per cent of its Black Friday sales to grassroots climate change charities.
The California-based enterprise says it will hand over cash to organisations working in local communities to protect "our air, water and soil for future generations".
Black Friday, an American commercial craze that has crept into the UK, sees shops slash their prices
Black Friday explained: A brief history of the famous shopping day
Britons are expected to spend around £5bn, arguably provoked by Brexit fears, on a day that marks the day after Thanksgiving in the US.
Patagonia chief executive Rose Marcario said: "During a difficult and divisive time, we felt it was important to go further and connect more of our customers, who love wild places, with those who are fighting tirelessly to protect them.
"This we know: If we don't act boldly, severe changes in climate, water and air pollution, extinction of species and erosion of topsoil are certain outcomes.
Asda spoofs Black Friday with mannequin challenge
"The threats facing our planet affect people of every political stripe, of every demographic, in every part of the country.
"We all stand to benefit form a healthy environment – and our children and grandchildren do, too."
The company says it already donates 1 per cent of sales, amounting to $74m so far, to environmental organisations.
Black Friday has already prompted Google to launch a live tracking tool and a Black Friday watchdog investigation by Which?
Black Friday 2016: Opening hours for Walmart, Target, Best Buy and other nationwide stores
Register for free to continue reading
Registration is a free and easy way to support our truly independent journalism
By registering, you will also enjoy limited access to Premium articles, exclusive newsletters, commenting, and virtual events with our leading journalists
Already have an account? sign in
Register for free to continue reading
Registration is a free and easy way to support our truly independent journalism
By registering, you will also enjoy limited access to Premium articles, exclusive newsletters, commenting, and virtual events with our leading journalists
Already have an account? sign in
Join our new commenting forum
Join thought-provoking conversations, follow other Independent readers and see their replies