Boohoo employees risk being fired for smiling or checking the time, investigation reveals
Working conditions at Boohoo were exposed as part of an investigation conducted for Channel 4's Dispatches programme
Zlata Rodionova
Monday 30 January 2017 15:02 Comments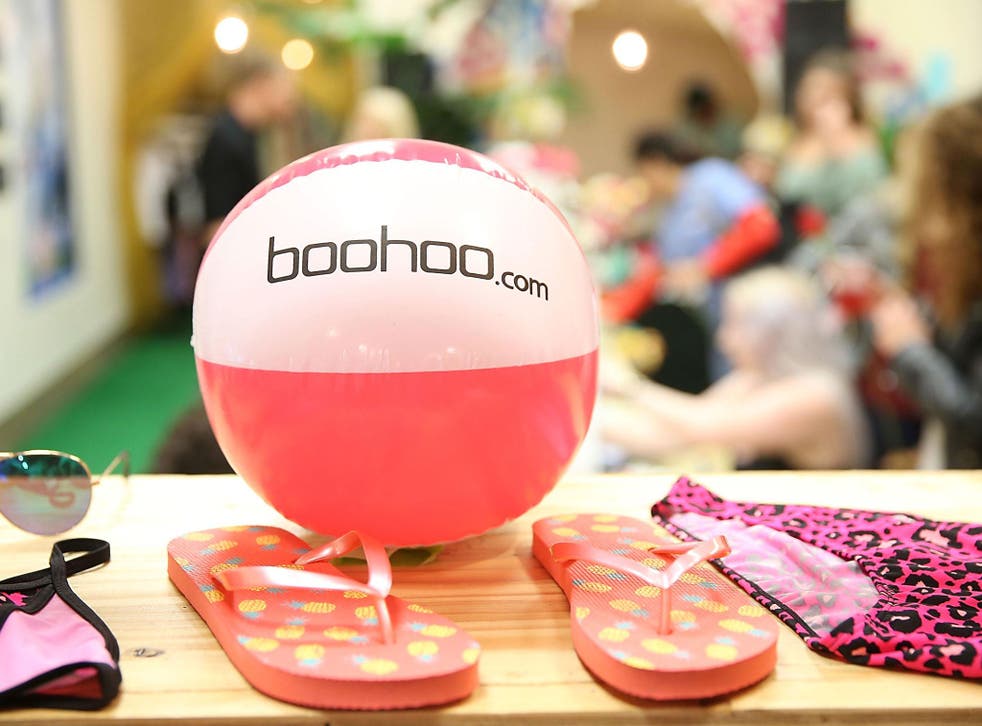 Employers working for online fashion retailer Boohoo.com risk getting fired for smiling or checking their mobile phones, an investigation by Channel 4 has found.
The investigation comes after online fashion retailer Asos was accused last year of exploitative working practises with staff reportedly unable to take regular water and toilet breaks for fears of missing targets. The company denied those allegations.
Working conditions at Boohoo, which posted a 55 per cent jump in sales to £114.3m over the four months to December, were exposed as part of an investigation conducted for Channel 4's Dispatches programme into Britain's cheap clothing industry.
The investigation suggests contracts can be terminated after three strikes – often for minor infringements.
Workers claimed they had been given a strike for things like checking the time on their mobile or showing up five minutes late for work.
Boohoo denied the claims and told Dispatches they don't operate a three strikes policy.
"We are disappointed some individuals may still refer to 'strikes'. This is not in line with our current policies," Boohoo said.
Boohoo said that all employees, including those working for an agency on behalf of the company, are paid at least the national minimum wage.
In the programme, broadcast on Monday night, Kieron Hardman a former Boohoo team leader says: "In one instance, I received an email to ask me if I could give ­somebody a strike because somebody was smiling."
Liana Wood, an employment lawyer, said of the undercover reporting: "If that individual is 1 minute late and they have to work 14 minutes unpaid, then that is potentially unauthorised deduction from wages."
Biggest business scandals in pictures

Show all 20
She said that if that person were on the national minimum wage, then cutting their hourly rate would take it below the minimum, which would be unlawful.
Employee practises are under growing scrutiny following the reports around the treatment of workers at British retailing group Sports Direct.
The Government's Business, Innovation and Skills Committee said last year in a 37-page-report that the retailer had treated workers as "commodities" rather than human beings.
Register for free to continue reading
Registration is a free and easy way to support our truly independent journalism
By registering, you will also enjoy limited access to Premium articles, exclusive newsletters, commenting, and virtual events with our leading journalists
Already have an account? sign in
Join our new commenting forum
Join thought-provoking conversations, follow other Independent readers and see their replies