BP berated as boss Bob Dudley earns 20% pay rise while thousands more jobs go
Nick Goodway
,
Simon Neville
Saturday 05 March 2016 02:24 Comments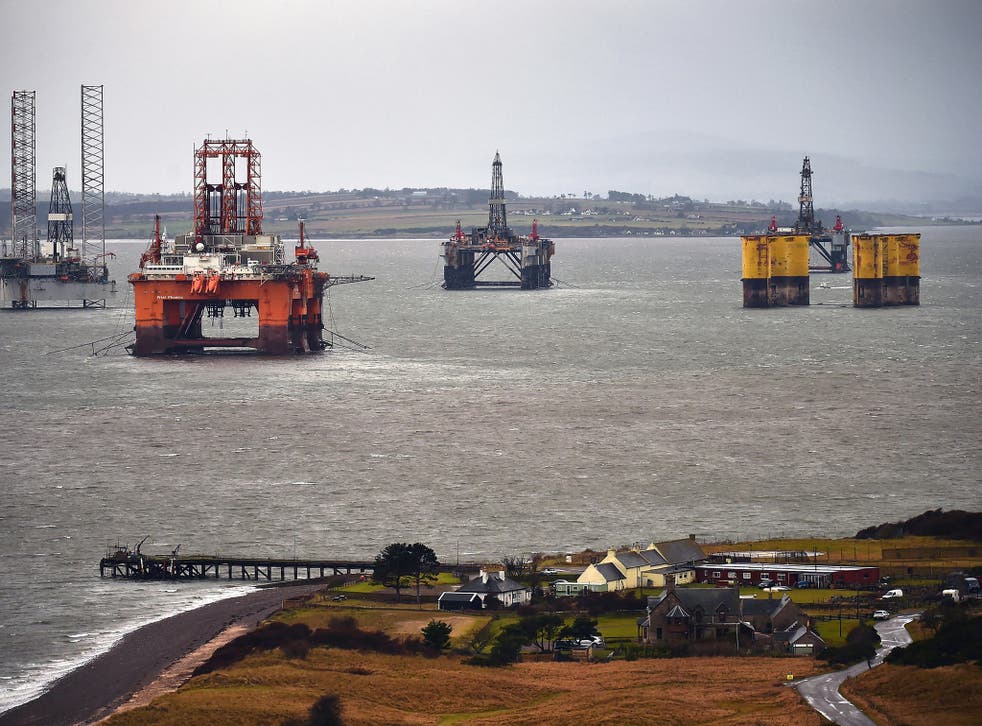 The pay package for BP chief executive Bob Dudley jumped by $3.2m (£2.1m) last year, despite profits plunging at the oil giant and thousands more staff facing the axe.
His total package rose by 20 per cent from $16.4m to $19.6m and was condemned by critics for being the latest example of a company losing "contact with reality" – after BP said a further 3,000 workers would lose their jobs on top of 4,000 gone in January.
A further 4,000 went last year, with BP predicting that the oil price downturn would be long-lasting. About 250,000 jobs have been cut in the sector in 18 months.
Mr Dudley's base salary was unchanged at $1.85m but his annual cash bonus rose by $300,000 to $1.3m. Pension contributions soared from $3m to $6.5m.
But the biggest contributor to his package was $7.1m worth of vested performance shares, which he will receive during the current year. BP said one third of this award was based on total shareholder returns, one third on "strategic imperatives", including safety and operational risk, and the final third on operating cashflow.
The company added that the executive directors had "responded early and decisively to the lower oil price environment" – and said Mr Dudley deserved his extra cash because of his performance in a difficult period.
"Despite the very challenging environment," it stated, "BP delivered strong operating and safety performance throughout 2015.
"The oil price is outside BP's control, but executives performed strongly in managing the things they could control and for which they are accountable. BP surpassed expectations on most measures ,and directors' remuneration reflects this."
The pay boost came as the falling oil price and continuing liabilities related to the Gulf of Mexico oil spill in 2010 led BP to report a record 2015 deficit of $6.5bn.
Business news: In pictures

Show all 13
Stefan Stern, a director at the High Pay Centre, which monitors executive earnings, said it was a terrible example to set at a time when 7,000 staff were losing their jobs.
"This is another example of where a company has lost contact with reality – as well as the English language. Talking about bonuses and performance-related pay at a time of crisis in the industry does not seem like the real world," he added. "This is why we need employee representatives involved in these kinds of decisions – as a reality check as to what is acceptable and defensible. Is the boss being given a performance-related reward for getting rid of other people? We just don't know. The sheer complexity of these pay packages is part of the problem. It means that only advisers and remuneration experts really understand what is going on. That can't be good for transparency."
Sarah Wilson, chief executive of the proxy voting agency Manifest, pointed out that some of the boost came from long-term share payouts, based on performance in previous years. But she added: "The timing is unfortunate to say the least. If the annual bonus is about cashflow, and part of that involves laying people off, then there is a wider question – could these people be redeployed to other projects?
"Shareholders would much rather prefer it if they are told how much people will be paid over the next three years, rather than see these fluctuations."
Register for free to continue reading
Registration is a free and easy way to support our truly independent journalism
By registering, you will also enjoy limited access to Premium articles, exclusive newsletters, commenting, and virtual events with our leading journalists
Already have an account? sign in
Join our new commenting forum
Join thought-provoking conversations, follow other Independent readers and see their replies