Brexit: UK construction activity slumps to 11-month low as political uncertainty weighs
Commercial work fell at its fastest pace in a year, according to the latest Purchasing Managers' Index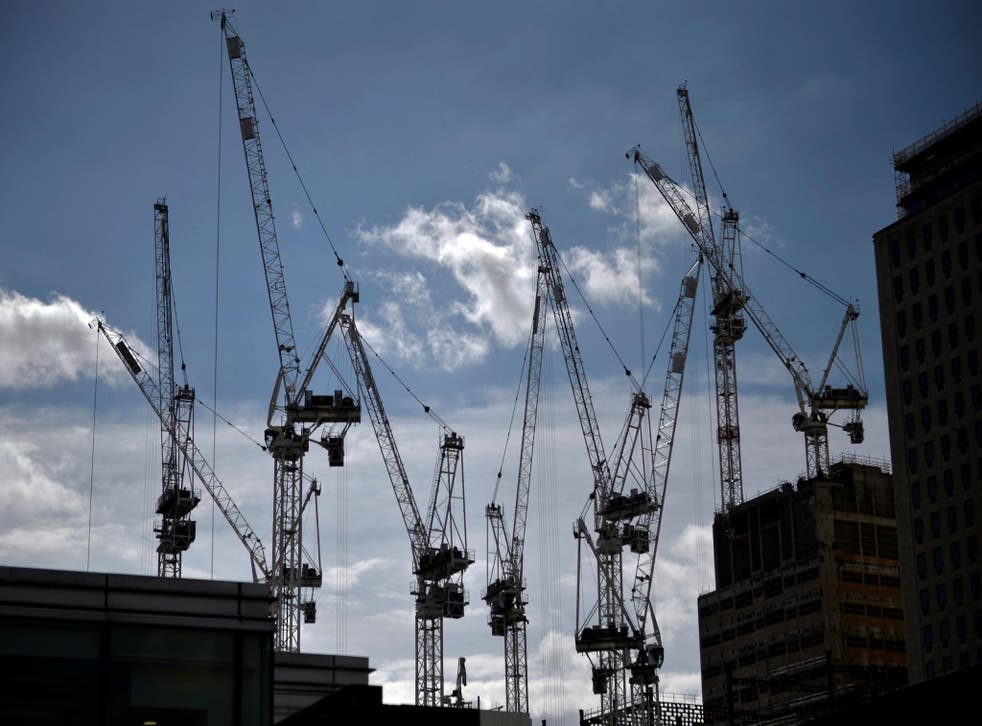 Construction activity slowed to an 11-month low in July on the back of political uncertainty and nervousness among businesses about Brexit, according to the latest survey snapshot of the sector.
The Purchasing Managers' Index came in at 51.9, the lowest since August 2016. It's down from 54.8 in June, and well below the 54.5 reading that City of London analysts had expected.
Any figure above 50 signals growth.
The commercial activity index slipped from 52.2 to 47.6, its lowest since the immediate aftermath of the Brexit referendum in June 2016.
Housing construction activity also moderated, although remained in positive territory.
"Worries about the economic outlook and heightened political uncertainty were key factors contributing to subdued demand. Construction firms reported that clients were more reluctant to spend and had opted to take longer in committing to new projects," said Tim Moore of IHS Markit, which compiles the PMI survey.
"Parallels with the darker days of Brexit, worries about the UK economy and post-election uncertainty can be seen across the construction sector," said Duncan Brock of the Chartered Institute of Procurement & Supply.
Weakest reading since August 2016
Construction accounts for around 6 per cent of the economy.
Last week, the Office for National Statistics estimated that the sector contracted by 0.9 per cent in the second quarter of 2017, helping to deliver lacklustre overall GDP growth of 0.3 per cent.
This followed a 1.1 per cent expansion for construction in the first quarter.
On Tuesday, the manufacturing PMI data for July beat expectations on the back of exceptionally strong exports.
The July PMI for services, which account for around 80 per cent of the UK economy, will be released on Thursday.
Register for free to continue reading
Registration is a free and easy way to support our truly independent journalism
By registering, you will also enjoy limited access to Premium articles, exclusive newsletters, commenting, and virtual events with our leading journalists
Already have an account? sign in
Register for free to continue reading
Registration is a free and easy way to support our truly independent journalism
By registering, you will also enjoy limited access to Premium articles, exclusive newsletters, commenting, and virtual events with our leading journalists
Already have an account? sign in
Join our new commenting forum
Join thought-provoking conversations, follow other Independent readers and see their replies