Brexit: Confidence in UK's economic future drops rapidly after pound value crash
Respected GfK Consumer Confidence Barometer records measure of –17 for outlook on the coming year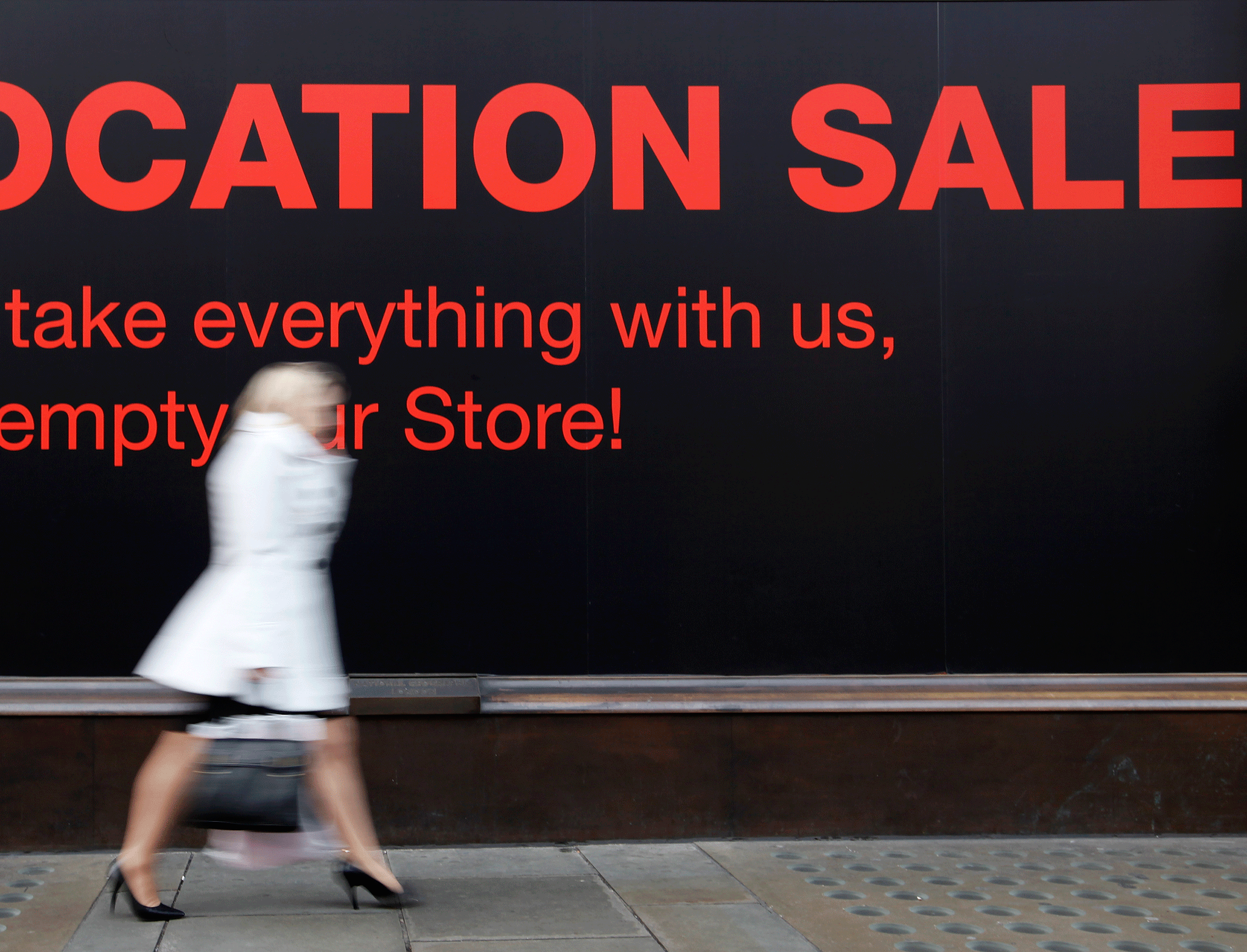 People's confidence in the UK's economic prospects dropped rapidly in October, reflecting concerns about higher inflation and the weakened pound.
The respected GfK Consumer Confidence Barometer, which surveys 2,000 people, recorded a measure of –17 for confidence in the economy over the next year. It had been –9 in September and has dropped a full 24 points from a year ago. A negative number means more people think things will get worse than vice versa.
The overall index score which measures a range of indicators, also dropped this month but remains above the levels reached after the EU referendum. It sank to -3, from a level of -1 in September. It had fallen as low as -7 in August.
People's confidence in their personal finances edged down only slightly from 7 to 6. But the Major Purchase Index jumped 5 points to 14, leading experts to suggest that consumers may borrow more to fund big items.
The survey also showed people are still reluctant so save – the savings index remained at –9. Fears of a debt bubble were stoked when consumer credit soared to an 11-year high earlier this year, partly fuelled by ultra-low borrowing rates.
Business news: In pictures

Show all 13
The pound has fallen dramatically this month as the currency markets grapple with the prospect of a hard Brexit, in which the UK has no access to the single market.
Joe Staton, head of market dynamics at GfK, said: "Despite the continuing feel-good factor arising from persistent low interest and inflation rates, sterling's sharp decline is arguably stoking fears that price rises will hit UK living standards hard next year.
Many consumers agree now is the right time for people to spend. So, with Black Friday approaching and Christmas trading already underway, will the remainder of 2016 see halcyon days for retailing? Are we gearing up to shop now and pay later amid concerns over rising high street prices?"
Register for free to continue reading
Registration is a free and easy way to support our truly independent journalism
By registering, you will also enjoy limited access to Premium articles, exclusive newsletters, commenting, and virtual events with our leading journalists
Already have an account? sign in
Register for free to continue reading
Registration is a free and easy way to support our truly independent journalism
By registering, you will also enjoy limited access to Premium articles, exclusive newsletters, commenting, and virtual events with our leading journalists
Already have an account? sign in
Join our new commenting forum
Join thought-provoking conversations, follow other Independent readers and see their replies