Butter, yoghurt and cheese could become 'occasional luxuries' after Brexit, dairy industry warns
Every extra seven minutes of port check times will cost a minimum of £111 extra per container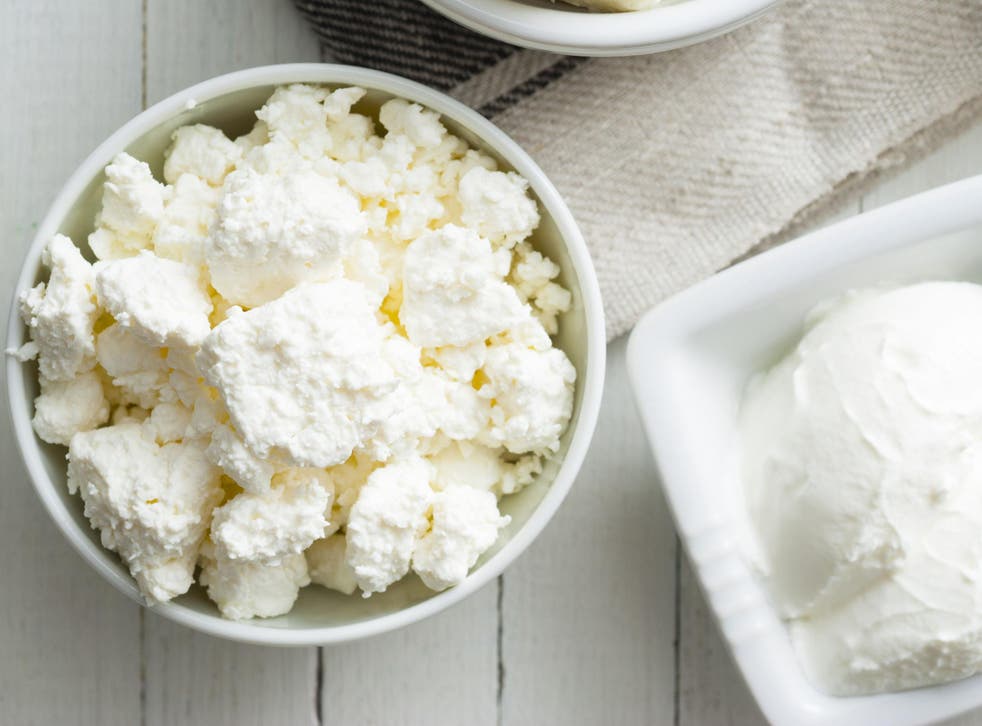 Everyday products such as butter, yoghurt, cheese and infant formula are likely to become "occasional luxuries" unless the UK secures a favourable Brexit settlement, the dairy industry has warned.
A study by London School of Economics Consulting, found the additional costs of trading dairy products with the EU were likely to be much higher than the 2 to 2.5 per cent previously estimated.
Arla, a co-operative of thousands of farmers across Europe which commissioned the research, said the findings meant UK consumers would either face higher prices, shortages of certain goods or lower standards after Brexit.
Every extra seven minutes of port check times will cost a minimum of £111 extra per container, the LSE research found. Additional fuel costs, lorry maintenance and a shortening of the available shelf life for products are likely to push that number higher, according to the study.
The report also warned of further costly delays as the UK customs system buckles under the weight of increased demand. The Customs Declaration System is designed to handle a maximum of 150 million declarations per year. After Brexit, it will need to deal with around 250 million.
This will increase uncertainty as well as costs and could push suppliers away from just-in-time delivery, meaning they will need to invest in additional storage facilities.
The additional costs related to building and maintaining such facilities are "unknown but likely substantial", the report said.
Remaining in the customs union – or securing truly frictionless trade – is crucial to dairy producers, according to the LSE study. The conclusion was delivered as Theresa May's government narrowly avoided an attempt by pro-EU Conservative MPs to make the UK join a customs union if it does not agree a free-trade deal with the EU by January.
Complying with rules of origin – which dictate the tariffs applied to goods depending on where they have been produced – will add further costs, though these are likely to be lower for dairy than for many other sectors, according to the report.
Products of animal origin face additional scrutiny, which could push costs higher unless the UK secures preferential treatment, similar to that which Switzerland and Norway benefit from.
Veterinary checks and certificates would mean additional costs of more than £50 per six-tonne consignment, with organic certification costing £45 per consignment, according to the report.
Some EU ports cannot handle animal product checks, meaning transportation routes may have to change, potentially extending wait times.
The problem could be compounded by a shortage of vets, the report warned. Around half of the UK's newly registered vets in 2016 were non-UK EU graduates, and the number of veterinary professionals immigrating from the EU is forecast to decrease, whilst the volume of UK goods requiring veterinary checks will increase more than fourfold.
"There can be no certainty that the system will continue to function adequately given these additional pressures," the LSE report said.
While the UK is expected to sign a free trade agreement (FTA) with the EU, this may not deliver the results the dairy industry needs. Most FTAs signed by the EU to date do not involve duty free access of dairy products.
Because of a "most favoured nation" clause in the EU's trade deal with Canada, the UK will not be able secure a better deal than that offered to the transatlantic trading partner, although both countries could be offered the same terms.
Brexit casualties

Show all 10
Ash Amirahmadi, UK managing director of Arla Foods UK, said there was no margin to play with on consumer prices.
"Any disruption means that if we don't get the practicalities of Brexit right we will face a choice between shortages, extra costs that will inevitably have to be passed on to the consumer or undermining the world class standards we have worked so hard to achieve.
"Our dependence on imported dairy products means that disruption to the supply chain will have a big impact.
"Most likely we would see shortages of products and a sharp rise in prices, turning everyday staples, like butter, yoghurts, cheese and infant formula, into occasional luxuries. Speciality cheeses, where there are currently limited options for production, may become very scarce.
"It is important to be clear about this: Brexit might bring opportunities to expand the UK industry in the long term, but in the short and medium term we cannot just switch milk production on and off.
"Increasing the UK's milk pool and building the infrastructure for us to be self-sufficient in dairy will take years."
Register for free to continue reading
Registration is a free and easy way to support our truly independent journalism
By registering, you will also enjoy limited access to Premium articles, exclusive newsletters, commenting, and virtual events with our leading journalists
Already have an account? sign in
Register for free to continue reading
Registration is a free and easy way to support our truly independent journalism
By registering, you will also enjoy limited access to Premium articles, exclusive newsletters, commenting, and virtual events with our leading journalists
Already have an account? sign in
Join our new commenting forum
Join thought-provoking conversations, follow other Independent readers and see their replies