Brexit job losses have already begun, recruiters say
The recruiting slowdown 'is having an impact right now'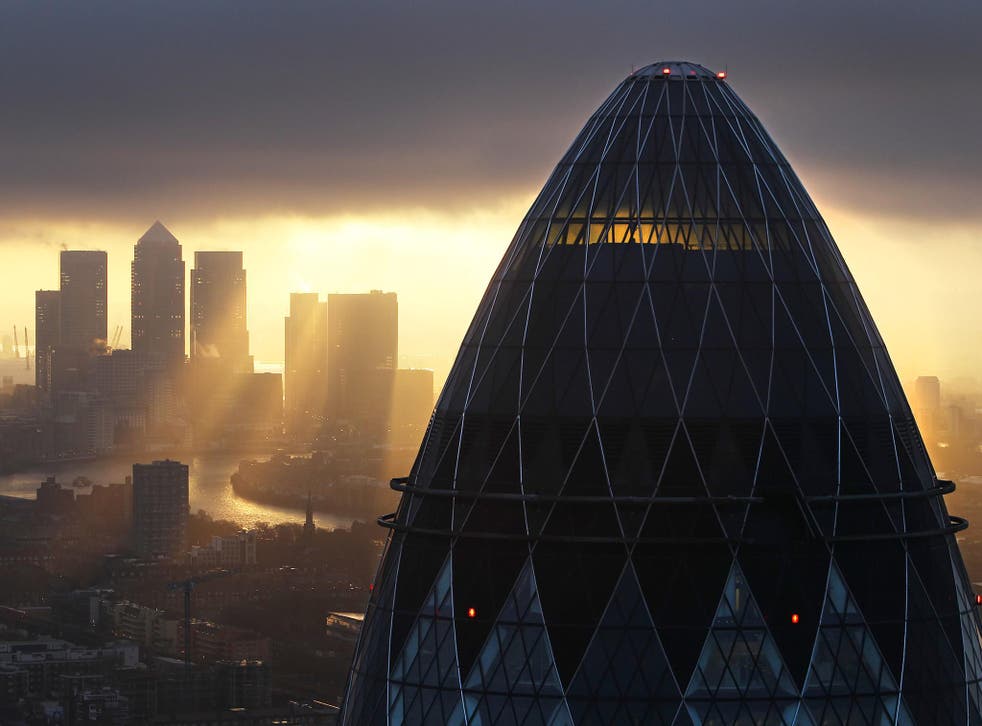 Pro-EU forces have warned that if Britain votes to exit the union on June 23, the country could lose almost a million jobs. Recruiters say the damage has already begun.
"Companies are pushing the pause button," said Kit Bingham, a partner at executive search firm Odgers Berndtson. An Odgers poll last month found that a quarter of directors at FTSE 350 companies would consider relocating at least part of their business if voters approve a Brexit.
Even with a vote to stay, some harm is inevitable, economists say. The slowdown in hiring during the months of uncertainty before the poll will "come up in the GDP numbers," said Swati Dhingra, an assistant professor at the London School of Economics. "
EU Referendum: Latest Poll
There's going to be a lag. It won't recover overnight."
Recruiter Randstad UK found that 17 per cent of 340 professionals polled in May had already frozen hiring, while 25 per cent were turning to short-term contracts to fill jobs.
The recruiting slowdown "is having an impact right now," said Sir Andrew Likierman, Dean of the London Business School.
In human resources, hiring was down by 28 per cent in the first five months of the year, according to Digby Morgan, the Randstad unit that focuses on that field. And polls predicting a close vote have contributed to the shift, according to Tom Forrest, Digby Morgan's managing director.
"In a way, it's a self-fulfilling prophecy," Forrest said. "The more everyone talks, the more everyone believes it. Our clients crave certainty."
A vote to leave would hit financial services particularly hard. About 340,000 EU citizens work in the British finance sector, roughly 18 percent of the Europeans employed in the UK, according to data from the University of Oxford.
Deutsche Bank and HSBC have said they are likely to move some employees to the Continent in the event of a vote to quit the union. JPMorgan, the largest US bank, said it might move a quarter of its 16,000 British workers to Europe.
"Brexit could mean fewer JPMorgan jobs in the UK and more jobs in Europe," said Jamie Dimon, the bank's chief executive officer.
Tech Exit
Tech companies are also putting projects on hold, which means a slowdown in hiring of software developers, IT architects and project managers, according to Robert Grimsey, director of Harvey Nash, a recruiter that specializes in the sector. One in six tech workers in London come from other EU countries, the company estimates.
"London is highly reliant on migration, especially EU migration, for technology innovation," Grimsey said. In the event of a Brexit, "at some companies, a quarter of their IT departments would disappear."
What's the European Parliament ever done for us?

Show all 5
While banks and tech companies fret over where to locate their top people if the UK were to quit the EU, retail, hospitality and food service would face bigger problems as Europeans make up a big share of unskilled workers in those sectors, according to Madeleine Sumption, director of the Migration Observatory, a research group at Oxford.
Most senior European managers and technology specialists would receive the skilled worker status that US, Canadian and Japanese nationals currently need to work in the UK, she said — though bureaucratic hurdles would increase.
"People in these executive roles qualify relatively easily" for work visas, Sumption said. The biggest impact would be felt "lower down the food chain."
© 2016 Bloomberg L.P
Register for free to continue reading
Registration is a free and easy way to support our truly independent journalism
By registering, you will also enjoy limited access to Premium articles, exclusive newsletters, commenting, and virtual events with our leading journalists
Already have an account? sign in
Register for free to continue reading
Registration is a free and easy way to support our truly independent journalism
By registering, you will also enjoy limited access to Premium articles, exclusive newsletters, commenting, and virtual events with our leading journalists
Already have an account? sign in
Join our new commenting forum
Join thought-provoking conversations, follow other Independent readers and see their replies