Brexit: Drop in EU workers contributes to labour shortage in UK, CIPD says
More than a quarter of employers also believe that the EU nationals they employ are considering leaving their jobs and possibly the country in 2017
Zlata Rodionova
Monday 13 February 2017 10:29 Comments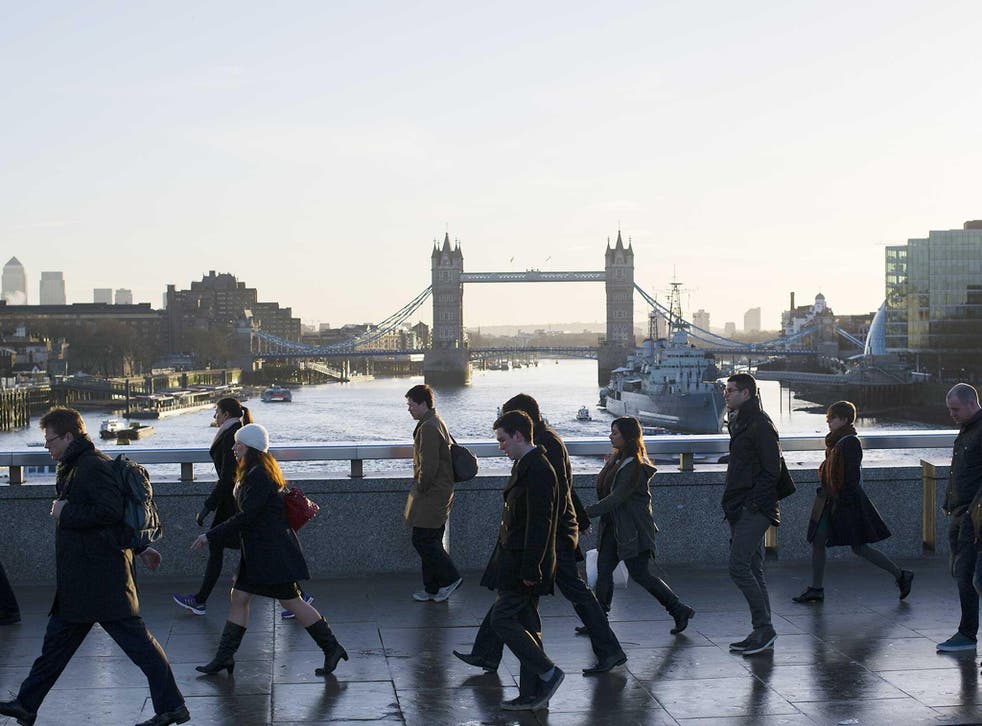 Sectors of the UK economy which are heavily reliant on EU nationals are starting to experience skills and labour shortages, with research suggesting that the squeeze could be down to fewer EU workers seeking jobs in Britain in the wake of last year's Brexit vote.
Despite a record number of national job vacancies - about 748,000 according to ONS data - UK bosses are finding it difficult to hire the right candidates due to a shortage of available workers, according to a survey by the Chartered Institute of Personnel and Development (CIPD) and the Adecco Group. The survey shows that almost half of all the vacancies are in the retail and wholesale, manufacturing, health and accommodation and food services industries.
The report, which was based on data from over 1,000 employers, also shows that more than a quarter of employers also believe that the EU nationals they employ are considering leaving their jobs and possibly the country in 2017.
"This is creating significant recruitment challenges in sectors that have historically relied on non-UK labour to fill roles," Gerwyn Davies, labour market adviser for the CIPD, said. He said that people who fill those role tend to be "particularly vulnerable to the prospect of future changes to EU immigration policy".
He said that "with skills and labour shortages set to continue", there's a risk that many positions will be left unfilled which in turn could "act as a brake on output growth in the UK in the years ahead".
The growth in the number of non-UK nationals from the EU working in the UK almost halved from an average of more than 60,000 per quarter in the nine months leading up to the June referendum to just 30,000 in the three months to September 2016, said CIPD, citing ONS data.
John Marshall, chief executive at The Adecco Group for the UK and Ireland, said the big decision that Britain took last year is beginning to show in the UK labour market.
"Whilst the outcome of Brexit negotiations is still uncertain, employers' access to EU migrant workers is likely to change. Investing in young people is a solid long-term strategy, but employers also need to face the facts and prepare for a situation where they might lose access to significant numbers of skilled EU workers in the near future," Mr Marshall said.
Last month, campaigners have urged Prime Minister Theresa May to end the uncertainty affecting millions of EU citizens living in the UK by guaranteeing their right to remain in the country after Brexit.
Brexit Concerns

Show all 26
A joint statement issued by the 3 million campaigners – whose aim it is to to preserve the rights of British citizens in Europe and Europeans in the UK after Brexit – and several migrant rights groups, called for a guarantee to be made before Article 50 is triggered.
Ms May has set a deadline of the end of March to begin renegotiating Britain's position in Europe.
Register for free to continue reading
Registration is a free and easy way to support our truly independent journalism
By registering, you will also enjoy limited access to Premium articles, exclusive newsletters, commenting, and virtual events with our leading journalists
Already have an account? sign in
Join our new commenting forum
Join thought-provoking conversations, follow other Independent readers and see their replies