Brexit funding gap is a threat to small business growth and productivity, report warns
Withdrawal of EU funding is a particular risk for businesses in less economically developed regions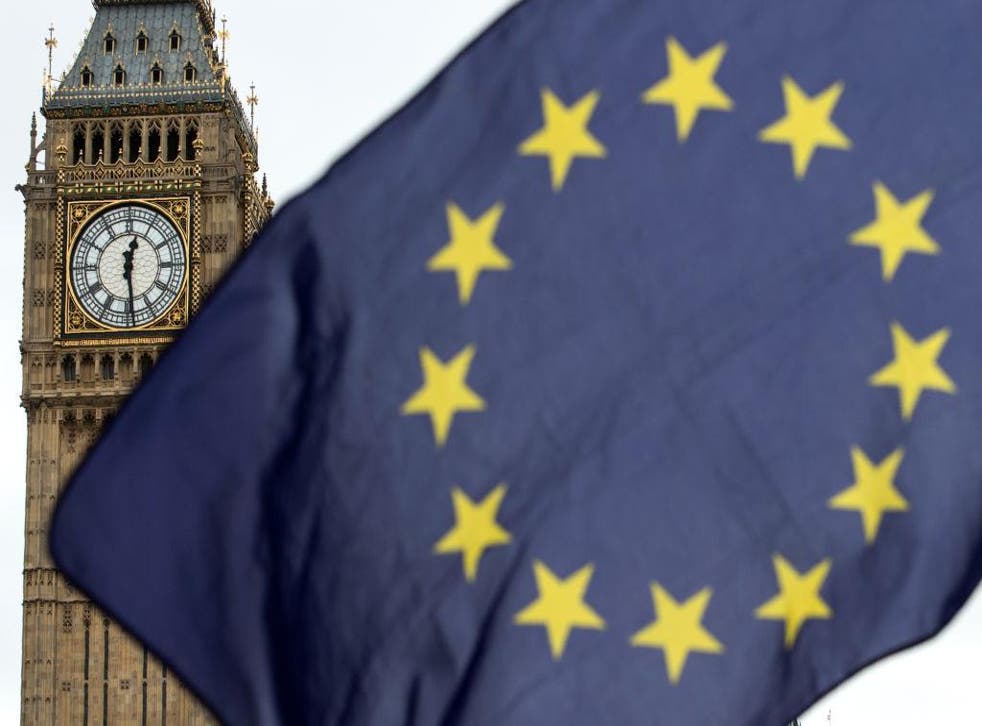 Small businesses will be "staring into a business support black hole" if the UK fails to replace billions of pounds in EU funding, a new report has warned.
The EU has dedicated £3.6bn to supporting small businesses in the UK between 2014 and 2020, but prospects for growth will be severely hampered if the Government fails to fill the shortfall after Brexit, according to the Federation of Small Businesses (FSB).
FSB chairman Mike Cherry described EU-funded support as "a vital lifeline" after the report found that eight in 10 SMEs had sought business support services over the past 12 months.
Mr Cherry said the withdrawal of EU funding was a "particularly pressing issue" for small firms with growth ambitions and "those in less economically developed regions".
"Small businesses across the country are staring into a business support black hole from 2021," said Mr Cherry.
"If the next Government is serious about developing an Industrial Strategy that delivers prosperity across all areas of England, it must replace EU funding dedicated to small business support and access to finance after we leave the EU."
Wednesday's report states that the Government's failure to budget for a regional development fund means businesses in comparatively disadvantaged areas of the UK, such as Wales, the North East and Cornwall, are most at risk from a potential black hole in financial support.
UK news in pictures

Show all 50
Businesses in Yorkshire (25 per cent), the North East (22 per cent) and North West (18 per cent) were most likely to apply for EU-funded schemes. Most applicants said that EU funding had a positive impact on their business (68 per cent) and local area (64 per cent), but the FSB believes that more small businesses have benefited from EU funds than research suggests, since a large proportion of the funding comes through intermediary sources.
The report also found a strong link between firms' growth ambitions and their decision to apply for funding. Of those that applied, 89 per cent were looking to grow the business by 20 per cent or more.
The report urges the Government to create a special growth fund, before the Brexit process is complete and recommends that the devolved governments of Scotland, Wales and Northern Ireland continue to control the allocation of funding in their respective regions after Brexit.
Mr Cherry said Brexit marked "an unprecedented opportunity for fundamental reform".
The FSB report included a survey of 1,659 FSB members in December 2016 and interviews and focus groups with FSB members across the UK.
The report comes after the Institute of Directors (IoD) urged the UK's political parties to commit support for entrepreneurs in their election manifestos in light of fears over a potential black hole in post-Brexit funding for startups.
Register for free to continue reading
Registration is a free and easy way to support our truly independent journalism
By registering, you will also enjoy limited access to Premium articles, exclusive newsletters, commenting, and virtual events with our leading journalists
Already have an account? sign in
Register for free to continue reading
Registration is a free and easy way to support our truly independent journalism
By registering, you will also enjoy limited access to Premium articles, exclusive newsletters, commenting, and virtual events with our leading journalists
Already have an account? sign in
Join our new commenting forum
Join thought-provoking conversations, follow other Independent readers and see their replies