Brexit: Goldman Sachs chief says City of London 'will stall' as a result of split
Speaking to the BBC, Lloyd Blankfein said that both sides of the negotiations were playing for very high economic stakes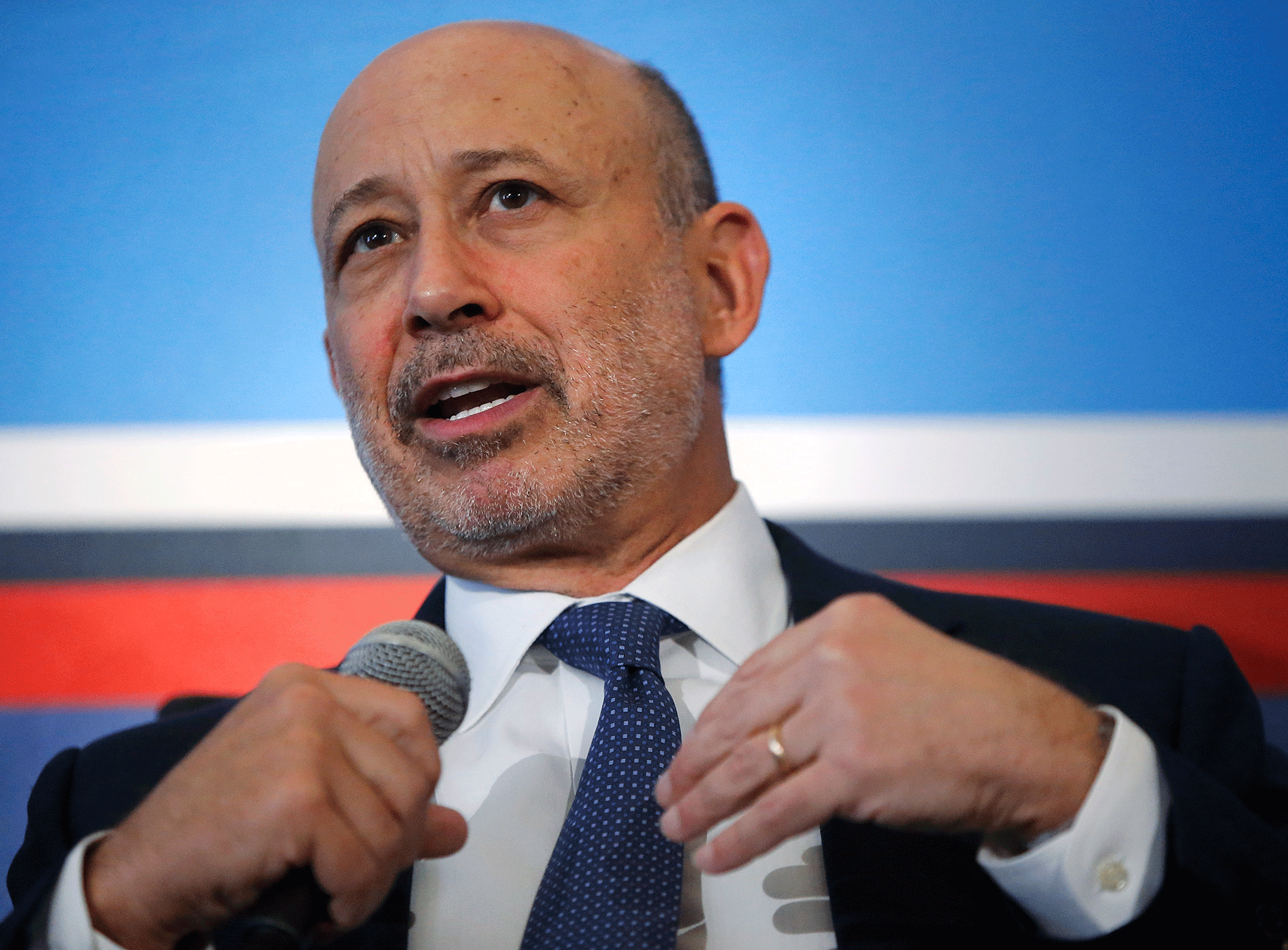 The chief executive of Goldman Sachs has issued another scathing warning on the effects of Brexit, saying that the City of London will "stall" because of the risks associated with the process of the split.
Speaking to the BBC, Lloyd Blankfein said that both sides of negotiations were playing for very high economic stakes and that there would have to be a period of implementation of at least "a couple of years" after a deal has been concluded, slated for the spring of 2019.
He said that if there was no such period, banks like Goldman Sachs would have to act "prematurely".
"We are talking about the long-term stability of huge economies with hundreds of millions of people and livelihoods at stake and huge gross domestic product," he told the broadcaster.
"So, if it takes a little while – I'd rather get it right than do things quickly."
Goldman employs about 6,500 people in the UK, and Mr Blankfein said that the lender has "contingency plans" to relocate people depending on the outcome of negotiations, though he hopes that this would not end up being necessary.
Asked whether London's rapid expansion as a global financial hub in recent years could reverse as a result of Brexit, Mr Blankfein said that it "would stall" and "might backtrack a bit" but that it was unlikely to "totally reverse".
"It just depends on a lot of things about which we are uncertain and I know there isn't certainty at the moment," he said.
Mr Blankfein's comments echo those made by the bank's Europe chief executive, Richard Gnodde, in March.
In an interview with CNBC, Mr Gnodde said that Goldman had started planning relocations even before Theresa May triggered Article 50 on 29 March.
The financial sector is crucial to the UK economy and contributed about £71bn to the Exchequer last year, according to professional services firm PwC.
Most banks have made clear that they will be forced to move some staff and are making contingency plans for a number of potential Brexit outcomes.
Earlier this week, JP Morgan confirmed that it would move hundreds of jobs from the UK to the EU because of Brexit.
In pictures: European parliament Brexit discussions

Show all 12
In January, Stuart Gulliver, chief executive of HSBC, said trading operations that generate about 20 per cent of revenue for the lender's investment bank in London may move to Paris.
Axel Weber, chairman of UBS, said in January that about 1,000 of the bank's 5,000 jobs in London could be at risk.
Jes Staley, chief executive of Barclays, has so far struck a slightly different tone to other bank bosses. Speaking at the World Economic Forum in Davos earlier this year, he said that it would be "very difficult" to dislodge a financial centre like London. If needed, Barclays may reassign its Frankfurt branch to its Irish subsidiary, he said.
Join our new commenting forum
Join thought-provoking conversations, follow other Independent readers and see their replies