Brexit: Global broadcasters with bases in UK look to Amsterdam as EU divorce talks stall
'No one running a business of any scale can wait to the end of negotiations before deciding what to do,' says Commercial Broadcasters Association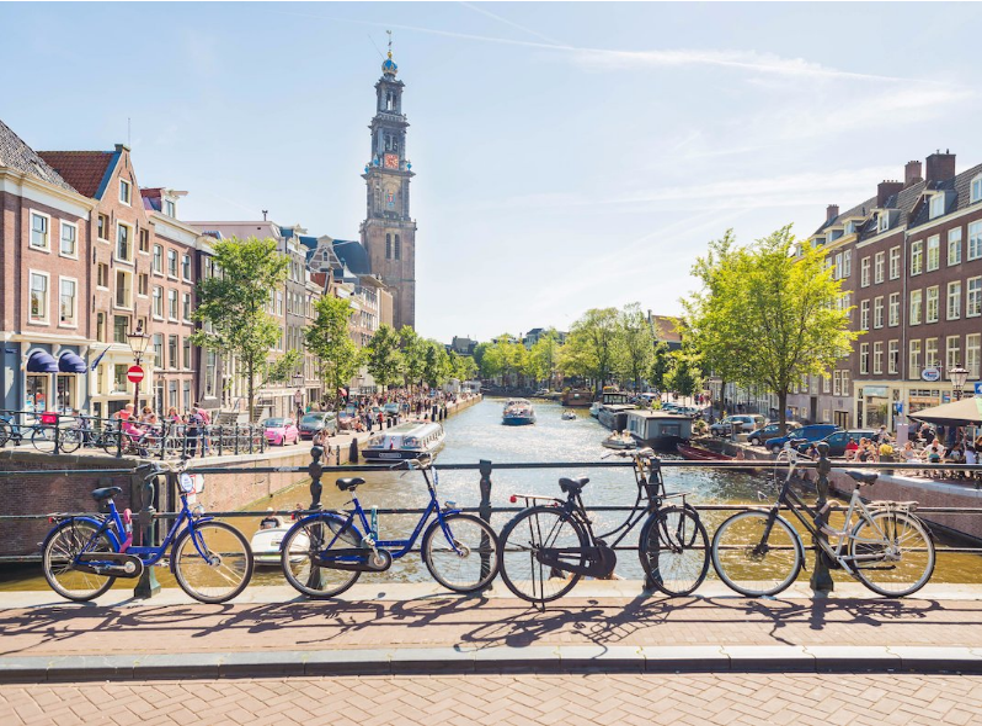 At a glass-wrapped industrial estate in London north of the River Thames, Brexit is giving global broadcasters a headache.
From a screen-packed, server-filled studio, Discovery Communications – home of channels including Animal Planet and Eurosport – transmits more than 120 TV feeds into Europe. Across the road, Walt Disney licences foreign-language versions of its popular kids channels beamed to the likes of Denmark, Greece and Norway.
Akin to global banks, international media companies like Discovery, Sweden's Modern Times Group and Time Warner's Turner International use UK licences to access the European Union and must fast decide whether to relocate some operations to preserve that access.
Delays to the start of substantive talks for Britain's EU exit don't help – the broadcasters risk having to make the call without knowing the full impact Brexit will have on their business.
Broadcasters will have to decide on relocation by as early as next spring, says Adam Minns, executive director of the Commercial Broadcasters Association, which represents international media networks in the UK.
"No one running a business of any scale can wait to the end of negotiations before deciding what to do," Minns says. The process of acquiring office space, moving staff and shifting technical support could all take up to a year, he says. Each of the media companies referred requests for comment to Minns.
The glacial pace of Brexit talks worsens the dilemma. The EU has said it won't discuss issues of trade until sufficient progress has been made on the topics of citizens' rights, the Irish border and the divorce bill. Discussions are on hold until the last week of August and the EU's chief Brexit negotiator Michel Barnier has described a situation of inertia in everything except citizens' rights.
Timely clarity on sector-specific issues such as broadcasting therefore looks unlikely, says Ed Hall, co-founder of Expert Media Partners, a media consultancy.
"We're not anticipating a dramatic positive development in 2017," Hall says. "Even if you are the biggest optimist about not having to move, you still have to make that decision in 2017 to put it into your 2018 budget."
Discovery, host of shows like River Monsters and The Crocodile Hunter on Animal Planet, is one of several media companies scouting alternative cities to use as their European hub given the uncertainty. Dublin and Amsterdam are among those looking to lure broadcasters.
Amsterdam's strong international flight connections, flexible regulator and existing pool of skilled English-speaking workers are a draw. Netflix opened its European headquarters there in 2015 and announced 400 more jobs in May, while Viacom's MTV also has a large presence in the city.
"I am holding talks with many companies, also with media companies," says Kajsa Ollongren, Amsterdam's deputy mayor in charge of economic affairs. "The creative industry in a broader sense is really strong, so that means that this is an interesting sector for us."
Ireland is also vying to draw broadcasters from London. The Broadcasting Authority of Ireland has held meetings with international media companies assessing their options, says Michael O'Keeffe, the body's chief executive.
"The inquiries got more intense after March when the formal Brexit process started," O'Keeffe says. The similarity of Ireland's regulatory regime to the UK's and its well-developed audiovisual sector make it attractive to broadcasters looking to move, he says.
The UK's problem is that broadcasting is one of the least liberalised sectors in global trade. Most countries limit what can be beamed in from overseas on cultural grounds and the EU generally excludes it from free-trade agreements, including from the recent accord with Canada. Thus after Brexit, a broadcaster with a hub in the UK but not elsewhere in the EU risks not being allowed to broadcast into the bloc.
"We did not identify any UK-licensed broadcasters who currently believe that audiovisual services are likely or very likely to be part of any free-trade deal with the EU when we leave in April 2019," Hall wrote in a report published in June, after meeting legal affairs teams in the broadcasting industry.
Obtaining a licence in another EU country would avert disruption, though companies would have to have a significant part of their workforce and editorial decision-making based in that country to qualify, according to the current rules. What "significant" means is an open question.
Business news: In pictures

Show all 13
Global broadcasters bring a direct benefit of £400m to the British economy each year, according to the Commercial Broadcasters Association, while also creating spillover benefits for areas like post-production and technical services that support channels. The UK's wider creative industries generated £84bn of value in 2014 and were identified by the Government as one of five priority sectors as part of its industrial strategy.
The Government said in a statement it will work "to get the right deal" for broadcasters in the Brexit negotiations to support their growth in the country.
"We are one of the world's most thriving and vibrant broadcasting markets," says John McVay, chief executive of Pact, a trade association for the UK's independent commercial production sector. "It's a world-class industry that others aspire to be part of or to emulate."
Bloomberg
Join our new commenting forum
Join thought-provoking conversations, follow other Independent readers and see their replies