Brexit: UK faces 'severe loss' from leaving EU, warns Angela Merkel's chief of staff
Peter Altmaier has been described as 'the most powerful man in Berlin'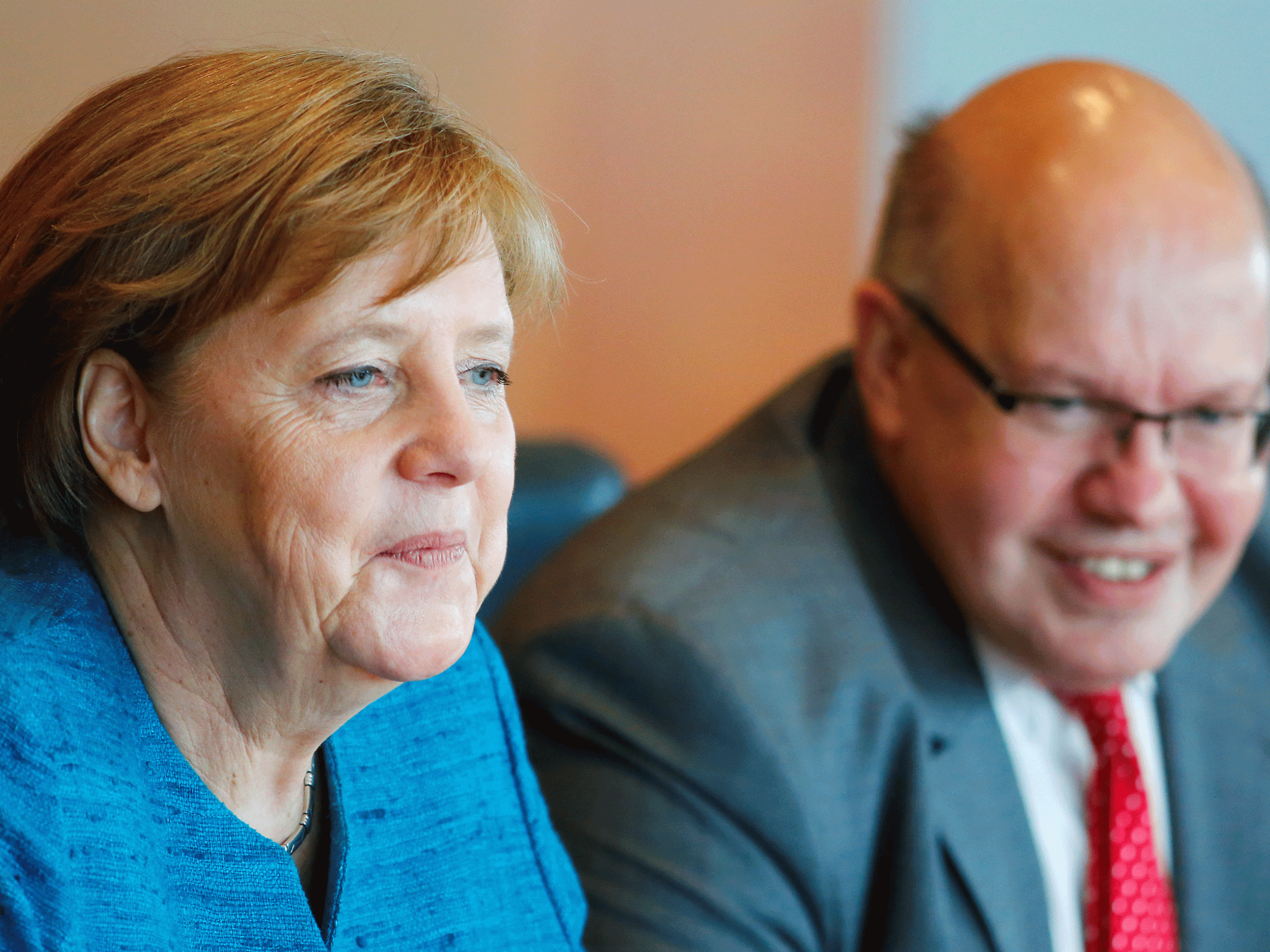 Angela Merkel's powerful chief of staff, Peter Altmaier, has warned that Brexit will be a "severe loss" for Britain and stressed that the best the UK can hope for from the negotiations with the European Union is to "limit the negative impact" of departure.
Speaking to the Lindau Nobel Laureates meeting in Germany, Mr Altmaier emphasised his personal affection for the UK and even said he would have chosen Britain to claim asylum if he had to.
But he also pointed to the apparent chaos on the British side since the general election failed to deliver a majority for the Conservatives.
"When we see the preparations for the Brexit talks in Brussels and we see how difficult it is for our friends in the UK to establish their national interest and their national negotiation papers then we can see this will mean a severe loss, not only for the UK but also for the EU," he said.
Mr Altmaier, who has been Ms Merkel's trusted chief of staff since 2013 and has been described as "the most powerful man in Berlin'' by The Economist, divulged that some British ministers had been privately describing Brexit as a possible "win-win" for the UK and the EU.
"When one of my colleagues from the British government went to Berlin in January and told me 'Peter, let's try to make a win-win situation out of this mess' I said 'yes, but can you imagine when you have a couple, man and wife, and two children, the house, the boat, the car, they are married for 30 years, and then they are going to divorce? Can you imagine how to make a win-win situation out of that mess?' It will be a win-win situation for the lawyers of course, but certainly not for the family concerned," he said.
Making it clear that the challenge of Brexit was damage limitation he added: "We have to ensure good co-operation after Brexit in order to limit the negative impact as good as we can."
Mr Altmaier warned that Britain was likely to end up as a relatively impotent rule-taker outside the EU if it wanted to enjoy the benefits of the single market.
"Of course there is life outside the European Union, look at Switzerland. But in Switzerland for many decades already [they are] transposing every economically important directive and regulation from Brussels into Swiss legislation in order to be… part of the single market… without any influence on the content of what is adopted in Brussels."
Over the past week the UK government has been releasing position papers on various aspects of Brexit including the customs union, standards checks on goods exports and the legal regulatory framework.
But the EU side has stressed that it will not even discuss post-2019 arrangements until sufficient progress has been made on the settlement of outstanding liabilities, the rights of EU citizens in the UK and the Irish border.
Register for free to continue reading
Registration is a free and easy way to support our truly independent journalism
By registering, you will also enjoy limited access to Premium articles, exclusive newsletters, commenting, and virtual events with our leading journalists
Already have an account? sign in
Join our new commenting forum
Join thought-provoking conversations, follow other Independent readers and see their replies