London's most expensive flat goes on sale near Buckingham Palace priced at £150m
Wetherell CEO said the potential sale shows London luxury property is still booming despite the uncertainty that has followed the UK's vote to leave the EU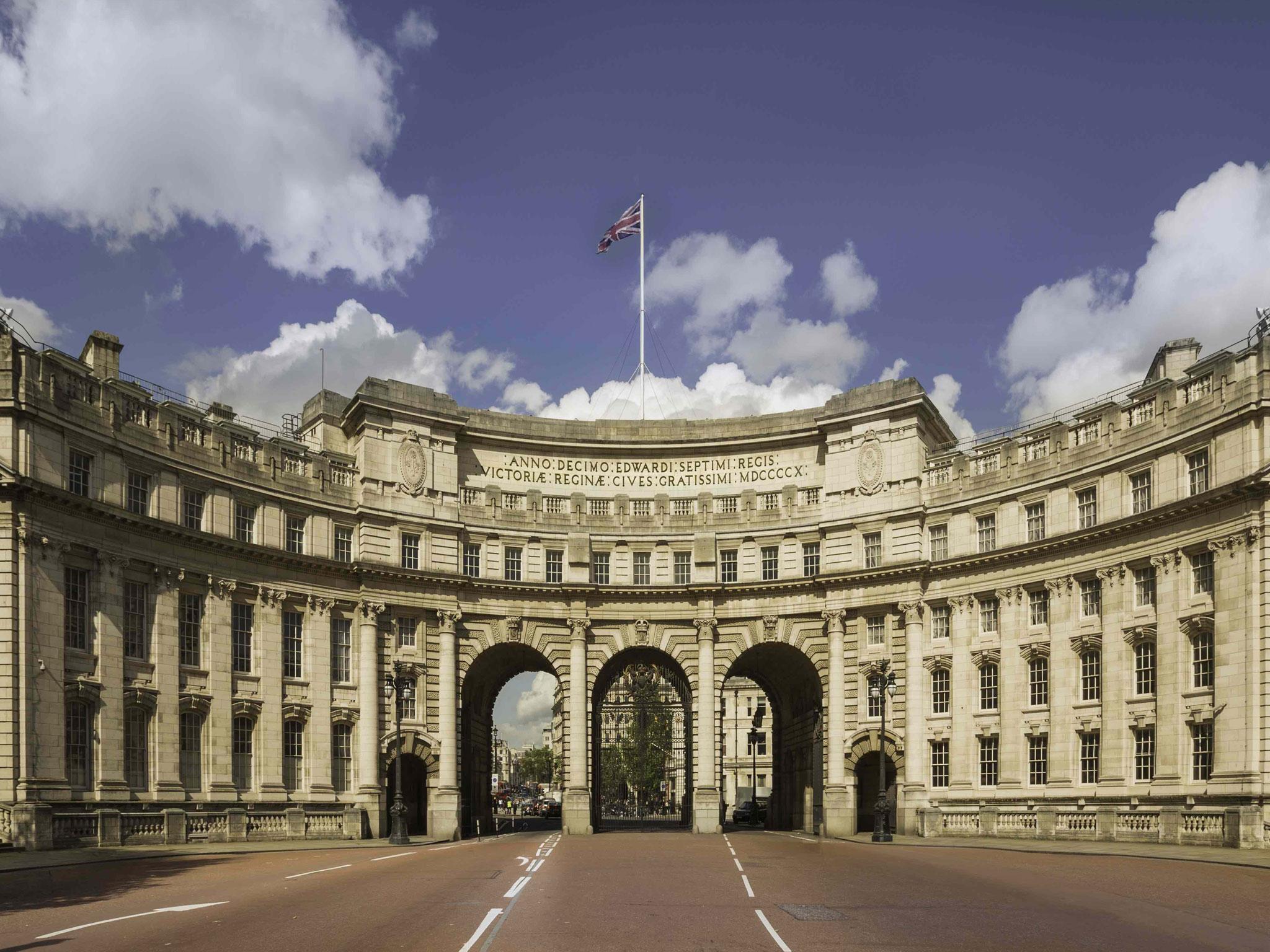 A luxury flat in London's historic Admiralty Arch, which overlooks Buckingham Palace, could sell for up to £150 million.
If sold for that price, the 15,000 sq ft apartment will become London's most expensive flat, topping One Hyde Park, a flat which sold for £140 million in 2014.
The Grade I listed property boasts 12 bedrooms and 12 bathrooms, the Evening Standard has reported.
Peter Wetherell, chief executive of Wetherell, said the potential sale shows London luxury property is still booming despite the uncertainty that has followed the UK's vote to leave the EU.
"What it shows clearly is that London is still in the luxury homes business and still the place hitting new price expectations. It shows clearly that despite all the fuss over Brexit that London remains the world centre for uber luxury homes and high values," he told the Independent.
"This property will appeal to a business tycoon from Asia or Europe, or to an oil Royal from the Middle East or Asia. It's a real trophy asset," he added.
Admiralty Arch: London most expensive £150m flat
Show all 7
On the day of the referendum results, estate agents in the UK said they were swamped with calls from Chinese, Middle Eastern, Italian and Spanish buyers looking for a bargain after the pound tumbled to more than 30-year lows, making the exchange rate very favourable for foreign buyers.
Admiralty's Arch potential buyer can choose between owning the property as one huge flat or splitting it into four smaller apartments.
Local estate agents estimate the property will fetch from £8,000 to £9000 per square foot and a stamp duty tax of over £16 million. The average estimate for Westminster is of £1,769 per square foot, according to Find Properly, a property portal powered by British property website Zoopla.
"Normally the best ultra-prime properties in the Trafalgar Square area sell for £5,000 per square foot and more standard flats sell for £3,500 per square foot," Wetherell, said.
"So this apartment if it hits the asking price will be a price record for the local area," he added.
Rafael Serrano, who owns a 250-year lease to the landmark building, has started marketing the flat to potential buyers
An Admiralty Arch spokesman declined to comment on the price estimates.
The residence saw political and naval leaders including Sir Winston Churchill and Lord Mountbatten, according to Admiralty's Arch website. Its famous visitors also included Queen Elizabeth II and the Queen Mother.
Outrageous property deals in pictures
Show all 15
"At the end of the day at this price level it's all about uniqueness, quality and desire. If a multimillionaire or billionaire buyer really wants the apartment they will be happy to pay a premium for it," Wetherell said.
The buyer can expect a 24-hour concierge service, round the clock security and private off-road valet parking, among other perks.
Join our commenting forum
Join thought-provoking conversations, follow other Independent readers and see their replies