Brexit: Thousands of Vauxhall jobs at risk as owner General Motors takes $400m loss from pound value crash
US car giant prepared to 'take whatever action is necessary' after taking $400m hit from the pound's value crash
Ben Chapman
Wednesday 26 October 2016 13:36 Comments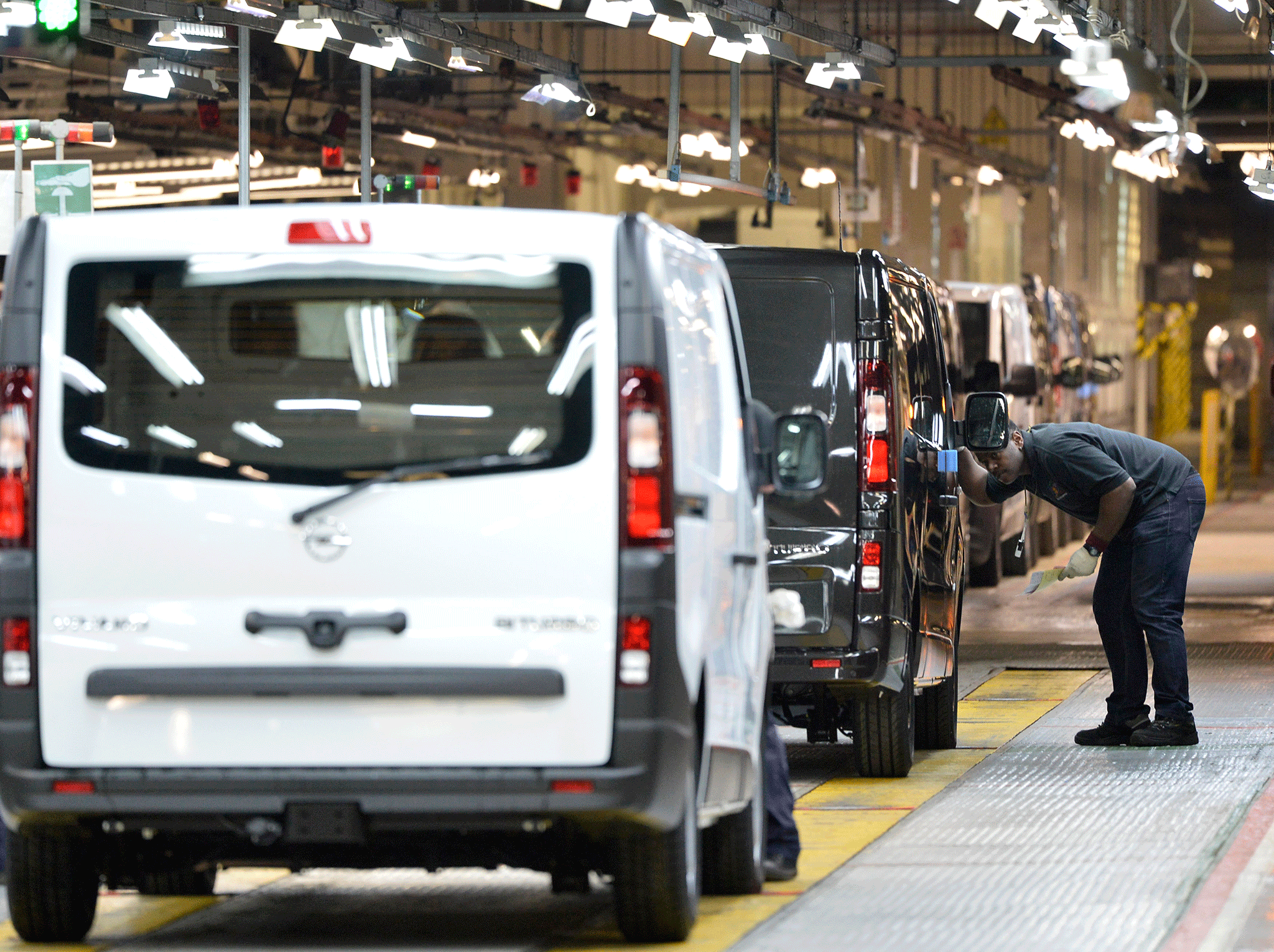 Thousands of jobs are at risk after Vauxhall's US owner warned it could cut production in Europe, after taking a $400m from the Brexit vote.
"We are prepared to take whatever action is necessary to put Europe on the path," GM's finance chief, Chuck Stevens said.
GM has already lost $100m dollars from the fall in the pound's value and expects a further Brexit-related hit of $300m in the fourth quarter. It said it had been on track to break even this year before the referendum.
How the pound has struggled since Brexit
The Detroit-based car maker will decide in the coming months whether to continue making Vauxhall Astras at Ellesmere Port in Cheshire. Vauxhall employs 4,500 people in total at its Ellesmere and Luton plants and its head office.
"The pound sterling has deteriorated further, which creates another headwind for us," Stevens said. "Breaking even this year is going to be very challenging."
GM already raised UK prices by 2.5 per cent on 1 October and is looking to cut costs, Stevens said.
Asked if the company was considering permanent restructuring measures in Europe, Mr Stevens said: "Yes. We've been spending a lot of time, obviously, with the team in Europe. And I look at the situation in the UK as, you know, a speed bump on our path to where we want to take the business."
The company said in July that the UK's plan to exit the European Union could cost it $400 million in this year's second half, as an expected drop in demand hits its Vauxhall brand.
So far British sales have held up "pretty well" since the referendum, Stevens said, adding that he expects future headwinds. "There is a lot of uncertainty on how (the impact of the Brexit vote) will play out over time", he said.
Brexit Concerns

Show all 26
GM has already cut working hours at German factories making Vauxhall Corsa hatchbacks and Insignia saloons, for which the UK is the biggest market.
GM announced record profits and sales worldwide after its US business performed well.
Nissan will announce next month whether it will produce one of its best-selling cars in the UK, after it had threatened to leave the country unless it received "compensation" for tariffs incurred to import cars into the EU.
The pound continued its slide last week as Prime Minister Theresa May faced tough opposition at the EU summit.
At her first EU summit, May reiterated her hope that Britain and the European Union would have a "mature and cooperative" relationship after Britain exits.
Register for free to continue reading
Registration is a free and easy way to support our truly independent journalism
By registering, you will also enjoy limited access to Premium articles, exclusive newsletters, commenting, and virtual events with our leading journalists
Already have an account? sign in
Join our new commenting forum
Join thought-provoking conversations, follow other Independent readers and see their replies