Britain's deficit soars to its highest for 24 years
But stronger-than-expected growth was seen over the past two years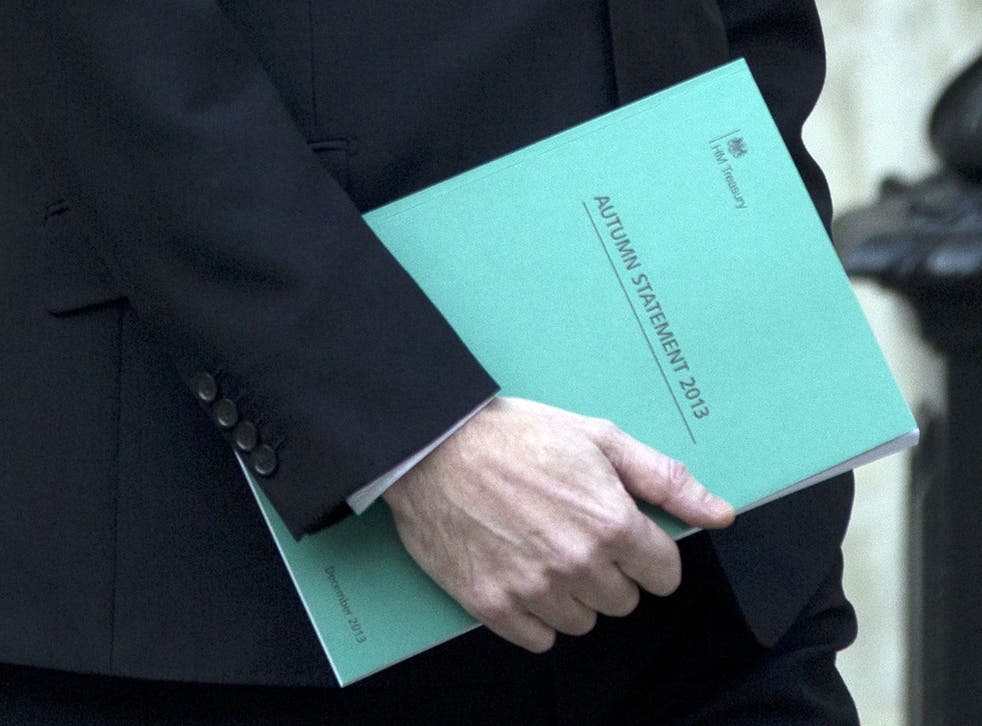 The UK's deficit with the rest of the world has ballooned to its worst for 24 years despite ambitions to rebalance the economy towards exports, official figures revealed on Friday.
The current account deficit, which includes the trade balance, earnings on foreign investments and cash transfers in and out of the country, widened to £20.7bn between July and September from £6.2 bn in the second quarter. This equals 5.1 per cent of the overall economy, its biggest share since the third quarter of 1989.
The figure, far higher than the £14bn expected by most economists, overshadowed better news from the Office for National Statistics showing stronger-than-expected growth in the past two years. Although overall growth was unchanged at 0.8 per cent between July and September, the economy is now only 2 per cent below its previous peak rather than the 2.5 per cent previously estimated.
The deepening of the current account deficit was caused by a much poorer export performance than previously thought – down 3 per cent in the latest quarter – as well as weaker investment income from abroad. The size of the trade deficit doubled to £10bn while income from overseas investments plunged by £6.9bn.
Carl Astorri, the senior economic adviser to the E&Y Item Club, said: "The trade data has been very poor, as shown by the goods deficit and current account deficit both hitting record highs. While some of this can be attributed to the strength of domestic demand, the performance of exporters remains very disappointing.
"We are sceptical as to the extent that the consumer can continue to drive growth, so it is imperative that exports begin to play their part. Recent survey data offers some hope in this respect, although the official export data has been tracking well below the surveys for some time now."
The UK posted higher construction output and business investment than previously thought although manufacturing was revised lower, and consumers are digging into their savings to fund spending as the household saving ratio fell from 6.2 per cent to 5.4 per cent. HSBC's chief UK economist Simon Wells said: "The composition of growth still looks unsustainable in the long term with trade dragging on activity and the household savings rate falling further."
Ratings agency Standard & Poor's sounded a warning over the sustainability of the recovery, and the Chancellor's efforts to boost the housing market, despite maintaining its AAA rating on the UK. It said: "Help to Buy remains in place and, in our view, could increase macroprudential risks in the economy by lowering households' buffers against any future house-price volatility."
The UK suffered a surprise rise in borrowing last month to £16.5bn although it was driven by the timing of payments to local authorities. Borrowing for the eight months of the financial year so far is running 2.2 per cent below last year at £84bn.
Register for free to continue reading
Registration is a free and easy way to support our truly independent journalism
By registering, you will also enjoy limited access to Premium articles, exclusive newsletters, commenting, and virtual events with our leading journalists
Already have an account? sign in
Register for free to continue reading
Registration is a free and easy way to support our truly independent journalism
By registering, you will also enjoy limited access to Premium articles, exclusive newsletters, commenting, and virtual events with our leading journalists
Already have an account? sign in
Join our new commenting forum
Join thought-provoking conversations, follow other Independent readers and see their replies