Business Secretary Sajid Javid admits Britain will probably miss target of £1trn exports by 2020
In his 2012 Budget, Chancellor George Osborne set a target of doubling exports within eight years, but the British Chambers of Commerce has warned that the country will not reach this figure until 2034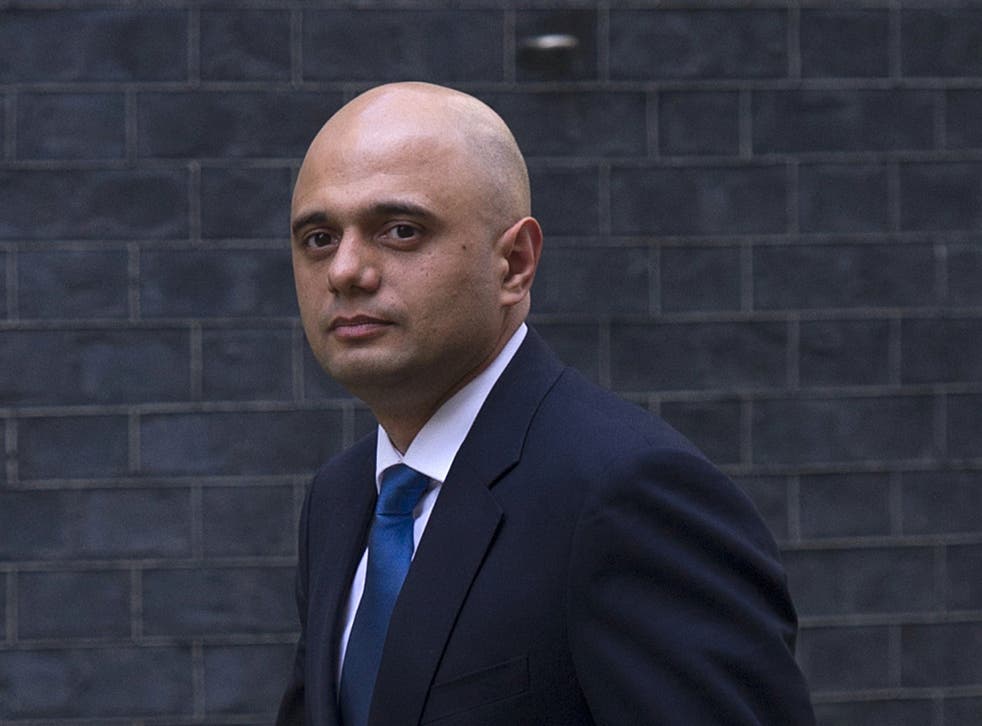 The Government will miss its target of exporting £1trn of goods and services annually by 2020 unless Britain breaks all known growth records, the Business Secretary, Sajid Javid, has admitted.
In his 2012 Budget, Chancellor George Osborne set a target of doubling exports within eight years, but the British Chambers of Commerce has warned that the country will not reach this figure until 2034.
Appearing before MPs on the Commons Business Select Committee, Mr Javid said: "[The £1trn figure] is still our ambition by 2020 but, frankly, it is hugely ambitious and to hit that target, it would be fair to say, would need annual growth never before seen in this country.
"I can't tell you where it [exports] will be versus the target, although obviously I want it to be as close as possible… It wouldn't be wise for me to guess."
Mr Javid told The Independent that he had "no plans" to break-up or shut down his department, despite fears that cuts imposed by the Treasury will make its work impossible. Mr Javid added: "I have no idea where this came from – probably people like you."
Earlier this year, The Independent revealed that the former chairman of the Business Select Committee, Adrian Bailey, was concerned that "looking at the scale of the cuts that are coming, it is difficult to see how the Department for Business, Innovation and Skills could survive in its current shape".
Vince Cable, the previous Business Secretary, fought off suggestions of redistributing his department's responsibilities elsewhere during the Coalition years. Mr Bailey's successor, Iain Wright, is also worried that departmental cuts of up to 40 per cent in the next spending review will leave the business ministry, which would lose about £350m of its budget, drained of resources.
It has already lost the powerful Shareholder Executive, which manages public-sector stakes in part or fully nationalised businesses such as Channel 4 and Ordnance Survey, to the Treasury since May's general election.
At the hearing, Mr Wright asked if all of the work of the Department for Business, Innovation and Skills, which includes universities and apprenticeships, could be moved to the Treasury and the Education department.
Business news: In pictures

Show all 13
"Some people have indeed suggested that, but I think that would be a step backwards," Mr Javid said. He revealed that some cuts would be made by reducing property portfolios, saying: "There are over 80 locations that my department operates in. Do we need 80 locations? I don't think so."
The Business Secretary also insisted that the In/Out referendum on Britain's EU membership, due by 2017, was not creating "uncertainty" among companies reliant on trade with the bloc. "There's no evidence of that at all," he argued.
Register for free to continue reading
Registration is a free and easy way to support our truly independent journalism
By registering, you will also enjoy limited access to Premium articles, exclusive newsletters, commenting, and virtual events with our leading journalists
Already have an account? sign in
Register for free to continue reading
Registration is a free and easy way to support our truly independent journalism
By registering, you will also enjoy limited access to Premium articles, exclusive newsletters, commenting, and virtual events with our leading journalists
Already have an account? sign in
Join our new commenting forum
Join thought-provoking conversations, follow other Independent readers and see their replies