British Gas owner Centrica launches legal challenge to energy price cap
Supplier seeks judicial review of Ofgem's ceiling cost for standard variable tariffs
Ben Chapman
Friday 21 December 2018 13:13 Comments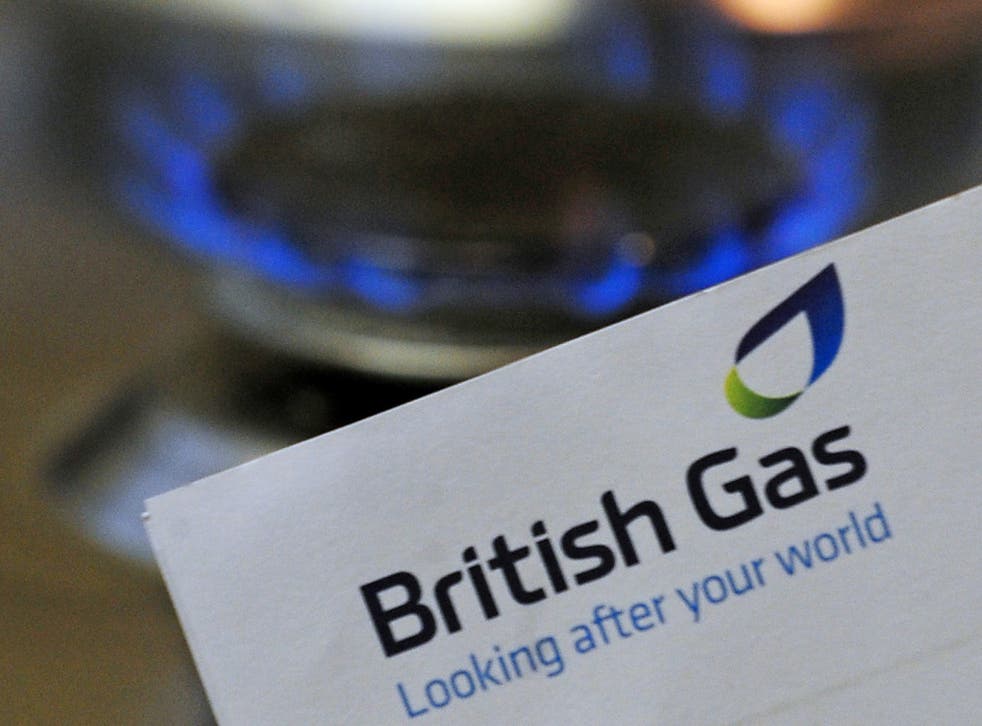 British Gas owner Centrica has launched a legal challenge against the government's energy price cap, which it says is too low.
The UK's largest gas and electricity company is seeking a judicial review of the cap on standard variable tariffs just days before it comes into force on 1 January.
Millions of households are expected to save £76 a year under the measure but energy companies, already facing higher wholesale costs, will be squeezed.
Centrica's boss Iain Conn, who has attracted criticism for his £4m pay packet, has been among the most strident critics of the price cap which the company estimates will cost it £70m.
"Through this action Centrica has no intention to delay implementation of the cap, and does not expect the cap to be deferred in any way," the company said in a statement.
Energy regulator Ofgem set the cap at £1,138 a year for a typical household, £68 lower than British Gas' standard variable tariff (SVT).
Centrica claims that Ofgem is wrong to base the cap on wholesale prices from February to July instead of April to September as had been planned. The supplier is seeking a judicial review of that change which was made without consultation.
The price of gas has soared this year meaning that the ceiling price will cut deeper into energy firms' profits.
A spokesperson for the regulator said an "extensive" consultation process was carried out when setting the price cap and that it offers consumers on poor value tariffs a fairer deal.
The cap comes into force after all of the Big Six suppliers have hiked prices on their standard tariffs this year and consumers face significantly higher bills this winter leaving millions in fuel poverty.
British Gas raised its SVT by 5.5 per cent in May and then by a further 4 per cent in October.
SVTs have proved controversial because they are often among the most expensive deals, but suppliers move customers onto them automatically when fixed deals expire meaning consumers are effectively punished for loyalty.
Suppliers argue that they are simply passing on rises to wholesale gas prices and that the rises are unavoidable.
The energy industry will be severely squeezed by the cap according to Mark Todd, co-founder of comparison site energyhelpline.com.
"The price cap value was much lower than expected and is putting many companies in trouble," he said.
"So far, eight suppliers have gone bankrupt this year, impacting around a million customers. More could follow, particularly if we get some cold weather and suppliers need to buy more energy to meet demand. Meanwhile, larger suppliers are preparing for severely impacted profits in January.
"But the vice-like squeeze from the January price cap is expected only to be temporary, as it is forecast to rise by around £115 a year from April.
News of the legal challenge comes days after the competition regulator backed a super-complaint by Citizens Advice over the £4.1bn "loyalty penalty" paid by customers who stick with their utility suppliers for a number of years.
Register for free to continue reading
Registration is a free and easy way to support our truly independent journalism
By registering, you will also enjoy limited access to Premium articles, exclusive newsletters, commenting, and virtual events with our leading journalists
Already have an account? sign in
Join our new commenting forum
Join thought-provoking conversations, follow other Independent readers and see their replies