BT slapped with record £42m Ofcom fine for regulatory breaches at Openreach
The fine is the largest ever to be imposed on a telecoms provider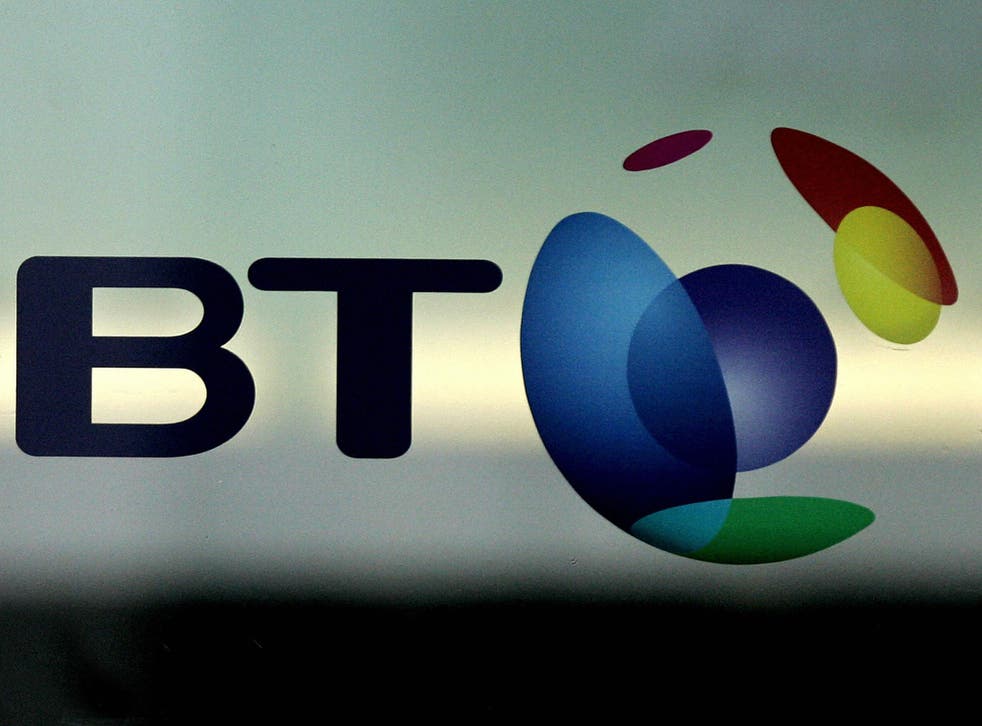 BT has been slapped with a record fine of £42m by regulator Ofcom and has additionally agreed to pay rivals in the market as much as £300m after it admitted to breaching rules by failing to compensate other operators over delays to installing Ethernet lines.
The fine is the largest ever to be imposed on a telecoms provider and the failings were committed by the company's Openreach arm, which is used by providers such as TalkTalk and Vodafone to develop and maintain their networks across the UK.
Through its investigation, Ofcom found that between January 2013 and December 2014, BT misused the terms of its contracts to cut compensation payments owed to those telecoms providers for failing to deliver Ethernet services on time.
Ethernet services are high-speed cables used by large businesses, and mobile and broadband providers, to transmit data. The lines also provide high-capacity links for hospitals, schools and libraries.
"These high-speed lines are a vital part of this country's digital backbone. Millions of people rely on BT's network for the phone and broadband services they use every day," said Gaucho Rasmussen, Ofcom's investigations director.
"We found BT broke our rules by failing to pay other telecoms companies proper compensation when these services were not provided on time. The size of our fine reflects how important these rules are to protect competition and, ultimately, consumers and businesses," he said.
"Our message is clear – we will not tolerate this sort of behaviour."
The penalty imposed also includes a £300,000 fine which Ofcom says is because BT failed to provide accurate and complete information to the regulator during the investigation.
Clive Selley, the chief executive of Openreach, in a statement said that the company apologises "wholeheartedly for the mistakes."
"This issue is unrepresentative of the vast majority of work conducted by Openreach and we are committed to delivering outstanding service for our customers," he said.
"We take this issue very seriously and we have put in place measures, controls and people to prevent it happening again," added Gavin Patterson, chief executive of BT Group.
The penalty and the compensation payment to other providers, which BT said it estimated would be around £300m, will deal a massive blow to the group at an already challenging time.
In January, the company was forced to slash its earnings forecast for this year and next, citing accounting errors in its Italian business that the company said were "far greater" than previously expected.
Biggest business scandals in pictures

Show all 20
That move sent shares tumbling, wiping more close to £8bn off the company's market capitalisation, and prompting the resignation of the group's head of continental Europe.
Openreach on Sunday said that it had "changed fundamentally" and had "implemented a number of major governance enhancements in recent months to make it a more transparent and autonomous business."
Shares in BT were trading around 1 per cent lower on Monday and Polo Tang, head of telecom research, at UBS wrote in a note that while the material damage to cash flow might be limited, this could impact investor sentiment towards the stock in the longer term.
Register for free to continue reading
Registration is a free and easy way to support our truly independent journalism
By registering, you will also enjoy limited access to Premium articles, exclusive newsletters, commenting, and virtual events with our leading journalists
Already have an account? sign in
Register for free to continue reading
Registration is a free and easy way to support our truly independent journalism
By registering, you will also enjoy limited access to Premium articles, exclusive newsletters, commenting, and virtual events with our leading journalists
Already have an account? sign in
Join our new commenting forum
Join thought-provoking conversations, follow other Independent readers and see their replies