Capita faces second inquiry into £1.5bn Whitehall jobs contract
Whitehall officials confirm they were "looking into" concerns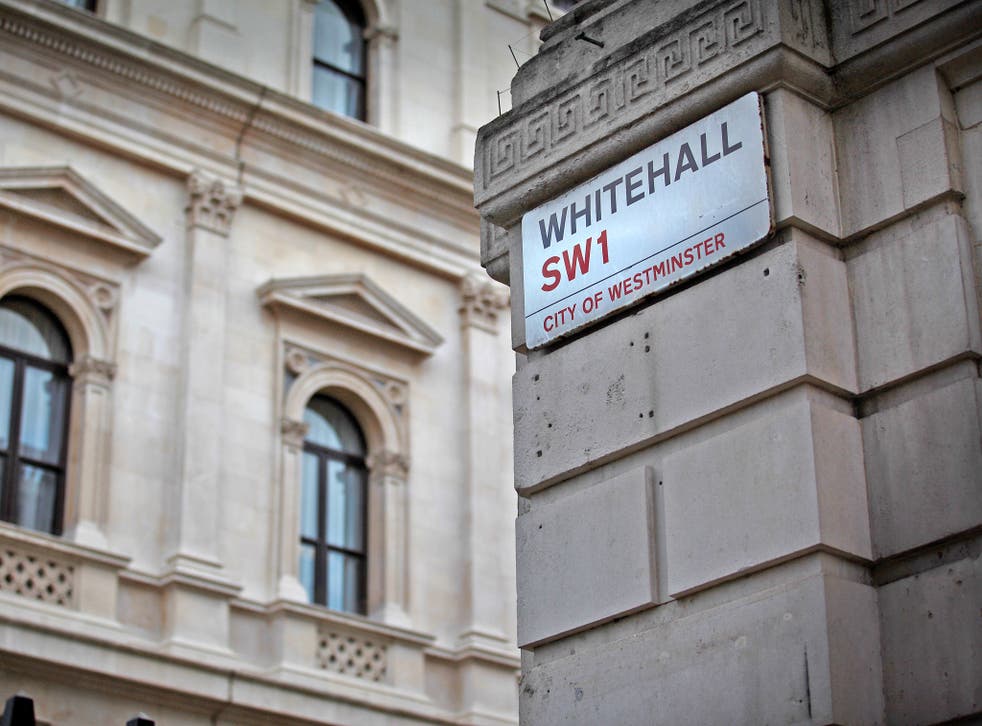 Capita is facing a second investigation into its handling of a major government contract after the controversial outsourcing giant was accused of imposing "absolutely appalling" terms on small businesses.
Dozens of companies have complained about a £1.5bn contract between the Cabinet Office and Capita, which allows the firm to control the recruitment of specialist contractors and temporary staff across government, and are now refusing to take part at all.
Whitehall officials confirmed they were "looking into" the concerns raised by the small firms, the second investigation to be launched into Capita's operations in two weeks.
The new row comes after The Independent revealed that the outsourcing giant has been accused of using a different £250m contract to short-change small firms, resulting in some going out of business. Francis Maude, the Cabinet Office minister, has described the situation as "not acceptable".
The second contract, known as Contingent Labour 1 (CL1), was drawn up by Crown Commercial Services, the arm of the Cabinet Office charged with buying in billions of pounds' worth of services for government.
The Small and Medium Enterprises (SMEs) involved, who requested to remain anonymous, claim that they are being marginalised by the terms of the contract, which they say allows their contractors to work directly for Capita – cutting them out of the chain.
Some of the companies are boycotting the contract entirely, a decision that they say has cost them tens of millions of pounds in lost revenue. "The architecture of the contract is absolutely appalling and provides scope for Capita to slam SMEs to the wall long-term," one firm told the PoliticsHome website.
Like the previous contract, under which Capita agreed to provide civil service learning and development training, the terms of CL1 allows it a 20 per cent cut of the value of all the contracts.
The firms are also angry that Capita has banned them from signing "restrictive covenants", employment clauses that prevent staff from going directly to work for competitors. They say this leaves Capita free to bypass them and deal directly with their contractors.
A spokesperson for the Cabinet Office said: "Since 2010 this Government has introduced a radical programme of commercial reform as part of our long-term economic plan. Our reforms helped contribute to savings of £14.3bn last year alone, while dramatically increasing the proportion of business won by SMEs.
"However, we know there's more to do. We always take concerns from suppliers very seriously, have introduced new ways for concerns to be raised, and are looking at the issues highlighted."
In a statement, Capita said it had "an excellent track record" of working with SMEs. "More than 60 per cent of the work under CL1 has been awarded to SMEs. The framework has been designed, and is run, in the manner required by Government to ensure a level playing field and best value for money.
Register for free to continue reading
Registration is a free and easy way to support our truly independent journalism
By registering, you will also enjoy limited access to Premium articles, exclusive newsletters, commenting, and virtual events with our leading journalists
Already have an account? sign in
Register for free to continue reading
Registration is a free and easy way to support our truly independent journalism
By registering, you will also enjoy limited access to Premium articles, exclusive newsletters, commenting, and virtual events with our leading journalists
Already have an account? sign in
Join our new commenting forum
Join thought-provoking conversations, follow other Independent readers and see their replies