Car insurance claims surge 50% as drivers battle snow and ice
The number of accidents and collisions recorded increased by 42 per cent on Sunday when compared to the previous week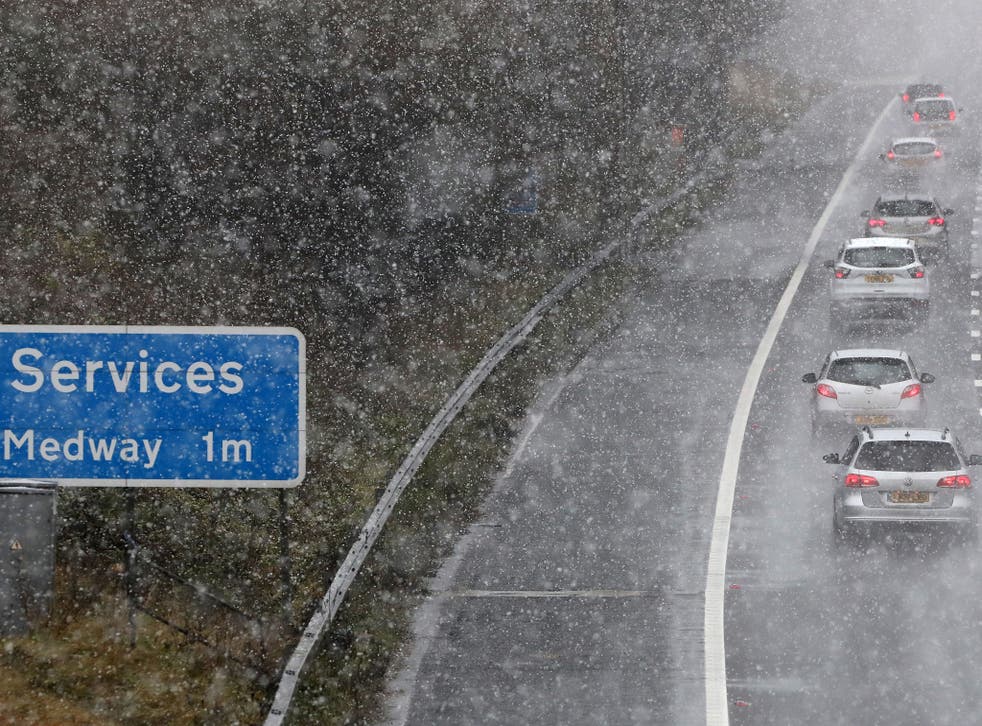 Businesses suffered a 50 per cent increase in motor insurance claims over the weekend as snow blanketed large parts of the UK forcing drivers to contest with poor visibility and icy roads.
Figures from the Co-op also show that accidents and collisions increased by 42 per cent on Sunday when compared to the Sunday of the previous week.
"As this cold and icy weather is set to continue we're urging drivers to take extra care by allowing additional time for journeys and checking car lights and tyres before setting off," said Nick Ansley, head of motor insurance at the Co-op.
The Co-op's insurance business also urged drivers to increase the gap between their vehicle and the vehicle in front of them, to drive with care even when roads have been treated, to watch weather reports before planning a journey and to ensure that tyres have ample tread depth.
It also cautioned drivers to use brakes with caution to avoid skidding.
National Rail said that poor conditions due to ice and snow had affected travel across England and Wales over the weekend and into Monday.
Dozens of flights were cancelled, affecting thousands of passengers and Western Power Distribution said that more than 7,800 homes across the Midlands, Wales and south-west England were still without power on Monday, after tens of thousands suffered outages over the weekend.
Join our new commenting forum
Join thought-provoking conversations, follow other Independent readers and see their replies