MPs blast Carillion bosses and Big Four accountancy firms for part in outsourcer's collapse
Report singles out executives and calls on regulators to take action on auditing market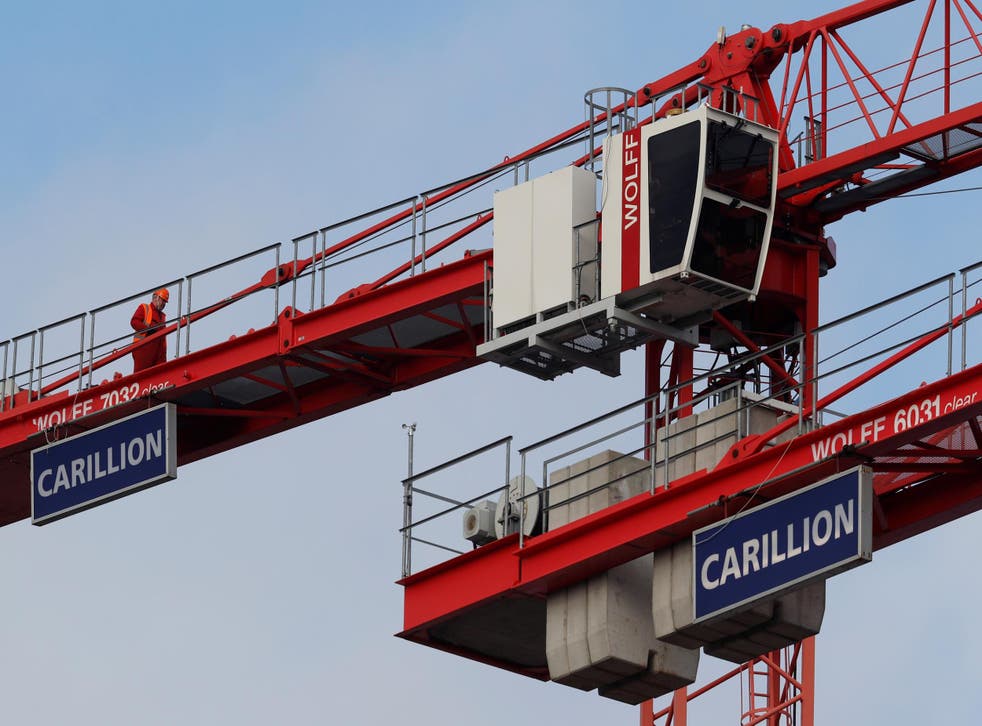 The collapse of Carillion has been branded a "story of recklessness, hubris and greed" by a group of MPs, who have slammed the company's "relentless dash for cash, driven by acquisitions, rising debt, expansion into new markets and exploitation of suppliers".
The business, energy and industrial strategy (Beis) and work and pension committees published the findings of their inquiries into the failure of the outsourcing group, which went into liquidation in January after struggling to deal with problematic contracts and a growing debt pile. The failure of the company put 20,000 UK jobs at risk - 2,301 of those roles have now been made redundant, with 11,618 saved and the rest hanging in the balance.
The scathing report by the MPs singles out three former directors as playing a particularly important role in the company's demise, and said the Insolvency Service should consider disqualifying them as directors.
The committees said they were "particularly critical of three key figures": Richard Adam, who was Carillion's finance director for 10 years; Richard Howson, who was CEO from 2012 to 2017; and Philip Green, who joined the board in 2011 and became chairman in 2014.
Mr Adam, the MPS said, was "the architect of Carillion's aggressive accounting policies and resolutely refused to make adequate contributions to the company's pension schemes, which he considered a 'waste of money'".
"His voluntary departure at the end of 2016 and subsequent sale of all his shares were the actions of a man who knew where the company was heading," the report states.
Meanwhile, Mr Howson is criticised for his "misguidedly self-assured leadership, while Mr Green is described as being "an unquestioning optimist when his role was to challenge".
The report also recommends that the government refer the statutory audit market to the competition regulator, and urged the watchdog to consider breaking up the Big Four accountancy firms (PwC, EY, Deloitte and KPMG). All four firms were connected with Carillion in some way: KPMG was external auditor, Deloitte was internal auditor and EY was tasked with turning the company around, while PwC had acted as an adviser to the firm.
Meanwhile, the committees said the government "was correct not to bail out Carillion": "Taxpayer money should not be used to prop up companies run by such negligent directors."
Roger Barker, head of corporate governance at the Institute of Directors, said: "The Joint Committee report today confirms that far from being a natural market failure, the demise of Carillion came about as a result of individual failings by the company's board and other actors in the governance chain.
"What makes this all the more painful is that many of those who bore the brunt of its collapse – its employees, suppliers and other stakeholders - were among those who helped keep company on its feet for as long as it did."
Register for free to continue reading
Registration is a free and easy way to support our truly independent journalism
By registering, you will also enjoy limited access to Premium articles, exclusive newsletters, commenting, and virtual events with our leading journalists
Already have an account? sign in
Register for free to continue reading
Registration is a free and easy way to support our truly independent journalism
By registering, you will also enjoy limited access to Premium articles, exclusive newsletters, commenting, and virtual events with our leading journalists
Already have an account? sign in
Join our new commenting forum
Join thought-provoking conversations, follow other Independent readers and see their replies