Brexit sees business optimism fall at the fastest pace since the 2009 recession, CBI survey shows
The CBI quarterly industry survey showed that businesses were losing confidence despite growth in manufacturing output and domestic orders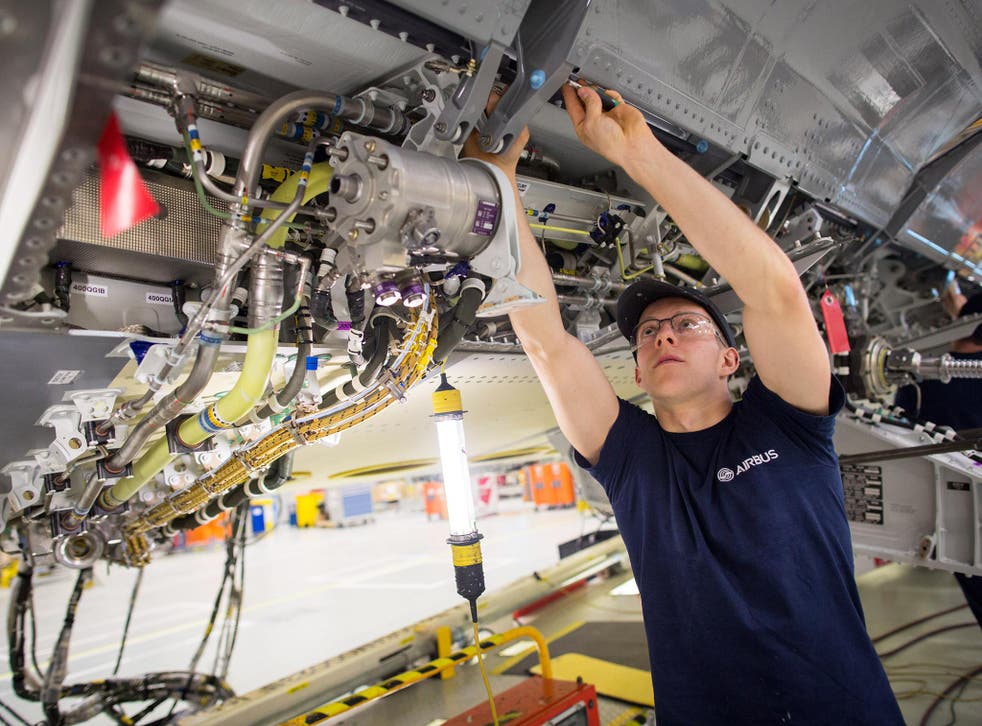 Optimism among British businesses about the UK economy has fallen at the fastest rate since the 2009 recession, according to a quarterly business survey by the Confederation of British Industry.
The survey showed that businesses were losing confidence despite growth in manufacturing output and domestic orders. More than half (52 per cent) of businesses said they were less optimistic about the general business situation than three months earlier, giving a balance of -47 per cent. This was the lowest figure since January 2009 (-64 per cent).
Output rose at its fastest in two years in the three months to July, while domestic orders and employment also improved.
Angela Merkel insists Article 50 must be triggered before Brexit talks
However output growth is expected to ease and some people may lose their jobs as growth slows.
Rain Newton-Smith, CBI chief economist, said that the weaker pound was helping exports.
"We're also seeing encouraging signs of a boost to export competitiveness from a weaker sterling," Newton Smith said. "But it's clear that a cloud of uncertainty is hovering over industry, post-Brexit."
The survey is the first time since the EU referendum that members of the CBI have been questioned on their current sales and orders and their expectations for the business environment ahead. The CBI is made up of 190,000 businesses of all sizes and sectors. Together the corporate members employ nearly 7 million people, or about one-third of private sector employees.
The pound made gains on Monday morning ahead of the release of the surveys.
Business news: In pictures

Show all 13
Sterling was up 0.2 per cent at $1.3240. It had fallen on Friday after the Markit/CIPs survey showed that the fallout from the UK's shock decision to leave the EU had given the economy a "good kicking". The UK economy was shown to be contracting at its fastest rate since the 2009 recession.
"July saw a dramatic deterioration in the economy, with business activity slumping at the fastest rate since the height of the global financial crisis in early-2009" said Chris Williamson, chief economist at Markit.
Click here to download your free guide on Brexit ideas and action plans, from Independent Partner, Hargreaves Lansdown​
Join our new commenting forum
Join thought-provoking conversations, follow other Independent readers and see their replies