China's Red Dragon slowdown puts growth target in jeopardy
Red Dragon economy is heading for slowest advance in over two decades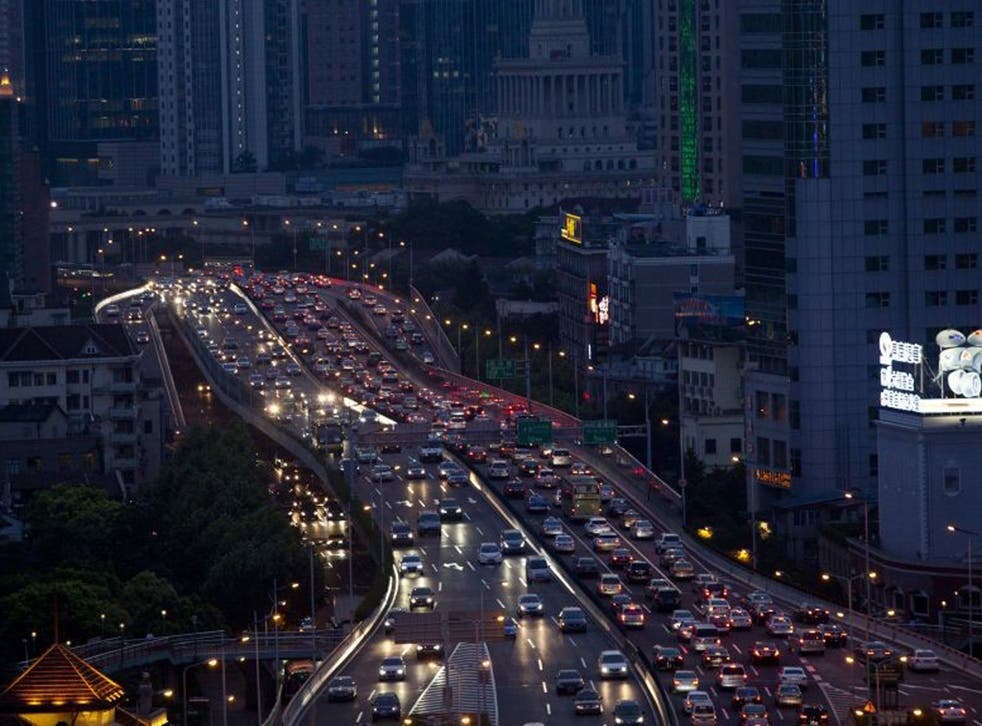 China's Red Dragon economy was on course for its slowest advance in more than two decades today as exports faltered and politicians get to grips with a credit boom.
The world's second biggest economy suffered a second quarter in a row of slowing growth — down from 7.7 per cent to 7.5 per cent — between April and June. The powerhouse is also in danger of missing Beijing's official 7.5 per cent growth target for the overall year amid warnings that growth will slow further in the second half of 2013, leaving China facing its weakest growth for 23 years.
A Chinese slowdown also has implications for Britain, which runs a huge £21 billion annual trade gap with the nation but has worked to grow its exports to China since the financial crisis five years ago.
China's growth has now slowed for nine of the last 10 quarters. ING Bank economist Rob Carnell said: "There are question-marks for the Chinese authorities over whether they have any kind of wriggle room for more stimulus given sticky inflation and a property boom. This is something we are going to have to get used to: China not having the global pulling power that it once did."
President Xi Jinping, left, is attempting to shift China's economy away from its rapid investment- and export-driven growth and has taken a hard line to rein in exuberant lending, sending interbank lending rates soaring last month and pushing up loan costs. Experts said this would cause a deeper slowdown in the second half of the year.
Exports meanwhile suffered a shocking collapse in June, down 3.1 per cent year on year, while China's manufacturing machine also faltered last month with slowing growth. The IMF cut its annual growth forecast for China last week and its chief economist, Olivier Blanchard, said the country was at the greatest risk of a "large decrease in growth".
Société Générale's economist Wei Yao said: "The new leaders' tough love stance will not be easily swayed, at least not by this latest set of data. We continue to see limited chance of any significant monetary easing or infrastructure stimulus from Beijing in the near term, and so economic growth is expected to step down further."
Shares in London rose today as the quarterly figure of 7.5 per cent was in line with City expectations.
China's finance minister Lou Jiwei appeared to try to lower expectations last week when he told reporters in Washington that growth as low as 6.5 per cent this year would be "tolerable".
CMC Markets analyst Michael Hewson said: "The markets are higher, but on relief more than anything else, given the finance minister's comments. There's been more than a touch of expectations management around these figures."
Join our new commenting forum
Join thought-provoking conversations, follow other Independent readers and see their replies