Shoppers turn to payday loans to get through January after Christmas overspend, poll suggests
One in seven say they will take out high-cost, short-term debt to cover festive shortfall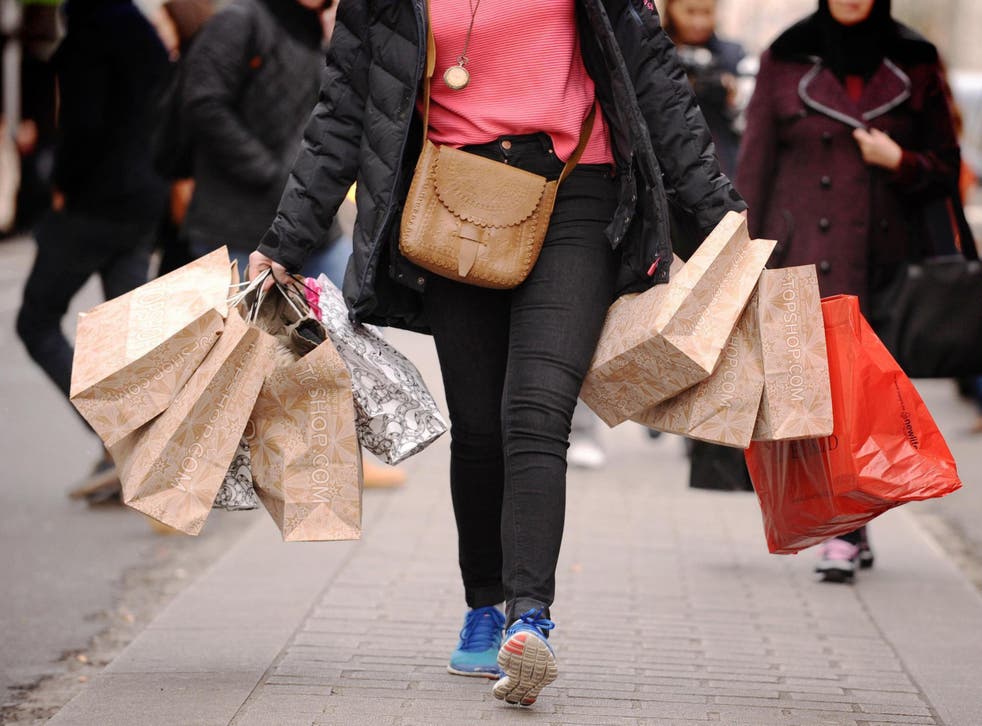 UK shoppers expect their Christmas spending to catch up with them today, as they go into the red to cover last month's festive outlays, according to a poll.
The survey of 2,000 people by Censuswide found that one in three consumers spent beyond their means over Christmas, with 22 January named as the day when people expect this month's pay cheque to run out, on average.
A quarter of those polled plan to use a "buy now, pay later" offer to manage costs this January and one in seven said they will use payday loans to get through the month.
Among those who said they think they will be in debt by payday, the average amount was expected to be £624, which respondents predicted would take them around three months to pay off.
It comes at a tricky time for thousands of credit card borrowers who have recently received letters informing them of tighter rules for people in persistent debt.
UK news in pictures

Show all 50
All banks are currently responding to rule changes by the City watchdog designed to help those who are paying more in interest and charges than the debt they initially took out.
But campaigners have warned that "inconsistent" communication about the changes could leave consumers with an unexpected request to make larger payments.
The FCA introduced rules in September 2018 requiring lenders to identify customers in persistent debt for 18 months. After the initial 18-month period comes to an end – which for many people will be next month – those who have not brought down their balances could be put on to a payment plan or face more severe options.
Akansha Nath, credit expert at Credit Karma, which commissioned the survey, said: "It's daunting to think that we might be well into April before we're consistently back in the black, but rather than using 'quick fixes' to free up some extra cash, there are lots of simple ways to get back in control of our finances, from creating a new budget to reviewing all outgoings or transferring debts to a 0 per cent balance transfer card."
Borrowers seeking a zero per cent credit card now have less choice available to them as banks have withdrawn some cards from the market and reduced the interest-free periods.
This month, Bank of England research showed that the length of balance transfer deals reduced markedly and the availability of unsecured debt decreased towards the end of 2019 as lenders became more nervous about the UK economy.
Financial website Moneyfacts says the number of cards that allow balance transfers has dropped by more than a third in the past three years to reach a record low.
Register for free to continue reading
Registration is a free and easy way to support our truly independent journalism
By registering, you will also enjoy limited access to Premium articles, exclusive newsletters, commenting, and virtual events with our leading journalists
Already have an account? sign in
Register for free to continue reading
Registration is a free and easy way to support our truly independent journalism
By registering, you will also enjoy limited access to Premium articles, exclusive newsletters, commenting, and virtual events with our leading journalists
Already have an account? sign in
Join our new commenting forum
Join thought-provoking conversations, follow other Independent readers and see their replies