Church of England severs its links with payday lender Wonga
Last summer the Archbishop of Canterbury, Justin Welby, admitted it was 'very embarrassing' that Church money had been invested in the business
Ian Johnston
Thursday 10 July 2014 23:45 Comments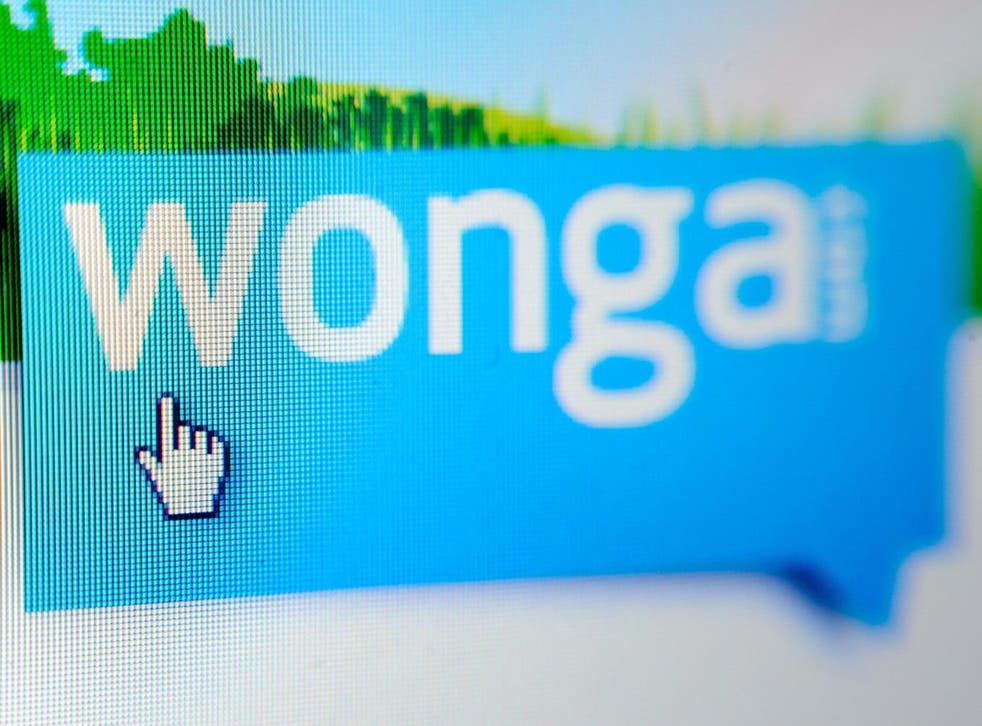 The Church of England has finally severed its financial ties with the pay-day loan company Wonga, which was condemned last year by Archbishop of Canterbury Justin Welby for pushing vulnerable borrowers into debt.
The Church Commissioners for England said in a statement late on Wednesday that they were "pleased to announce that their indirect investment exposure to Wonga in their venture capital portfolio has been removed".
"The Church Commissioners no longer have any financial or any other interest in Wonga," they said.
"The terms ensure that the Church Commissioners have not made any profit from their investment exposure to Wonga."
The Commissioners stressed that they had never invested directly in Wonga "or in other pay day lenders" and that their indirect exposure through pooled funds was less than £100,000 and represented "considerably less than 0.01 per cent of the value of Wonga".
The Church has taken an active stance against the company to the extent that it was dubbed the "War on Wonga".
Last summer Archbishop Welby said he wanted to put Wonga out of business by competing against them with a Church of England-operated credit union. Two days later he was forced to admit it was "very embarrassing" that Church money had been invested in the business.
The Commissioners said on Wednesday that if they had sold their all their venture capital holdings to rid them of the stake in Wonga they could have lost £3m to £9m.
"The Commissioners are pleased that another way forward has been agreed given their fiduciary duties to clergy pensioners and to all the parts of the Church they support financially," the statement said. "The Commissioners believe venture capital to be a good and useful instrument with significant potential to serve the common good. It gets new businesses up and running and supports the economy and jobs."
They added that the church had made "a number of ethical investment changes" and would announce new controls on indirect investments later this year.
The Churches' Mutual Credit Union (CMCU), which will be launched on 1 October, will initially be aimed at members of the clergy but will eventually be available to all of the "active members" of the Church of England, the Methodist Church and Church of Scotland.
Last month Mark Lyonette, chief executive of the Association of British Credit Union Ltd, said he was "delighted" that the CMCU was being set up. And Russell Hamblin-Boone, chief executive of the Consumer Finance Association, which represents many short-term lenders, said: "Credit unions are not direct substitutes for short-term credit. We share the Archbishop's view that effective regulation is the best way to protect people from loan sharks."
Wonga did not immediately respond to requests for comment.
Register for free to continue reading
Registration is a free and easy way to support our truly independent journalism
By registering, you will also enjoy limited access to Premium articles, exclusive newsletters, commenting, and virtual events with our leading journalists
Already have an account? sign in
Join our new commenting forum
Join thought-provoking conversations, follow other Independent readers and see their replies