City bonuses to fall as Deutsche Bank posts €6bn
The bank is already looking at cutting around 8,000 staff and will shed the full 15,000-strong workforce at Deutsche Postbank when it sells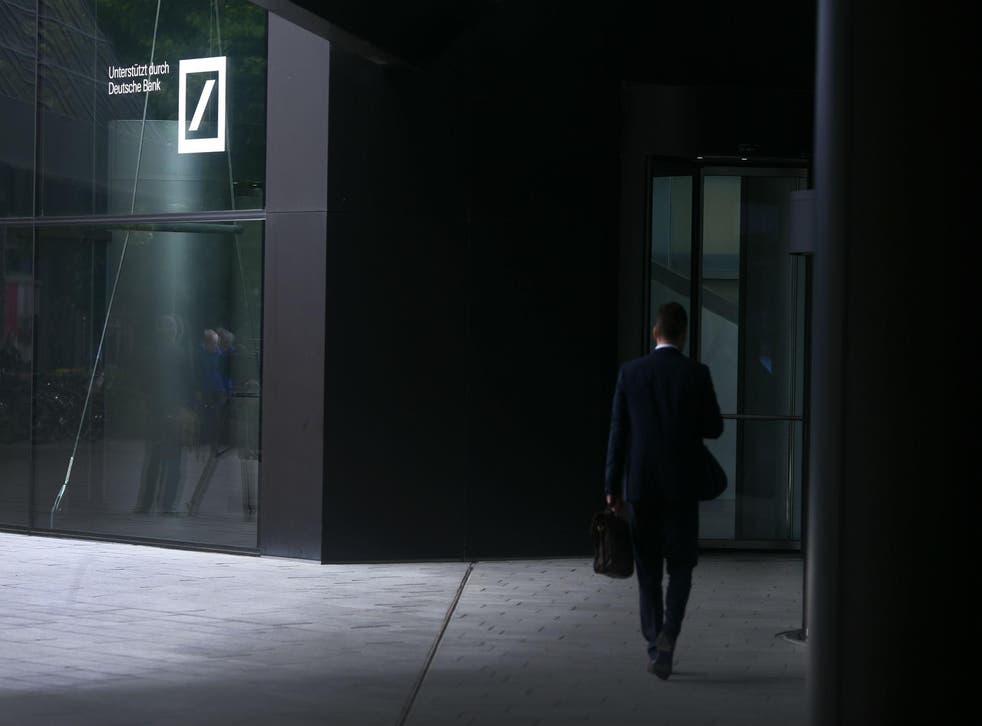 Deutsche Bank staff, including more than 8,000 in the City, are facing lower bonuses this year after its new chief executive said it would make a loss of more than €6bn (£4.4bn) during the third quarter after massive writedowns.
John Cryan told staff in a memo: "The news is not good and I expect a number of you will be disappointed about it. While compensation considerations are not based on this year's financial results alone, our shareholders will rightly expect employees to share something of the burden."
The bank is already looking at cutting around 8,000 staff and will shed the full 15,000-strong workforce at Deutsche Postbank when it sells it. Combined, that accounts for 25 per cent of the group's workforce. Deutsche is one of the largest employers in the City, with the bulk of its investment banking operations based in London.
Investors were also warned that the bank could cut or even scrap its final dividend, which was €0.75 last year. Deutsche said: "As part of the planning for the implementation of Strategy 2020 [its five-year reorganisation initiative], the board will recommend a reduction or possible elimination of the dividend for 2015."
Mr Cryan told staff: "You have my personal commitment to try to achieve a fair balance between staff and shareholder interests."
One London employee said: "For those of us who keep our jobs, it was pretty inevitable we would get much lower bonuses this year. That's been pretty clear since John took over."
Deutsche said it was taking huge writedowns on the value of its investment bank, Deutsche Postbank, and its stake in China's Hua Xia Bank, which is also up for sale. Together these charges will be €6.4bn.
A further €1.2bn has been set aside for legal costs, which could include Libor rigging and trading with Iran.
All in all, that means the bank is set to post a quarterly loss of €6.2bn when most analysts had forecast profits of around €1bn. Analysts at Goldman Sachs said: "Overall, this development confirms our view that the task facing new management is very demanding… We expect [litigation issues] to persist for a multi-year period."
Mr Cryan will set out his strategy at the end of this month.
Register for free to continue reading
Registration is a free and easy way to support our truly independent journalism
By registering, you will also enjoy limited access to Premium articles, exclusive newsletters, commenting, and virtual events with our leading journalists
Already have an account? sign in
Register for free to continue reading
Registration is a free and easy way to support our truly independent journalism
By registering, you will also enjoy limited access to Premium articles, exclusive newsletters, commenting, and virtual events with our leading journalists
Already have an account? sign in
Join our new commenting forum
Join thought-provoking conversations, follow other Independent readers and see their replies