City 'scourge' warns UK over resisting cap on bankers' bonuses
Michel Barnier says EU needs 'regulation that is intelligent and smart'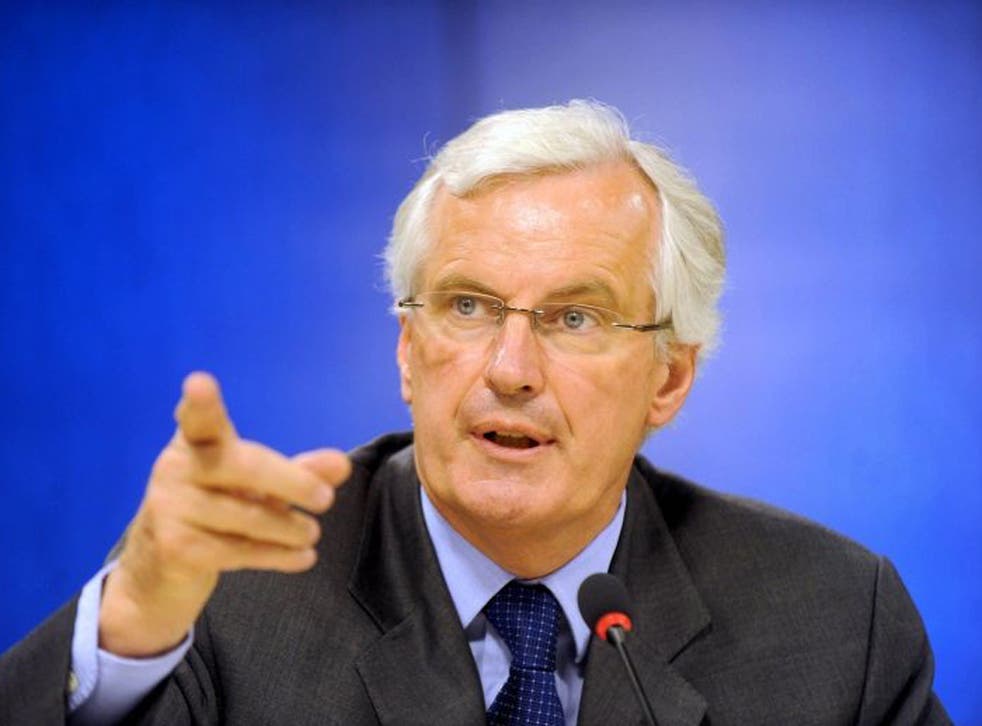 The politician once dubbed "the scourge of the City" today warned that the UK is becoming "isolated" from the rest of Europe by objecting to a cap on bankers' bonuses.
Michel Barnier, the European Union's Commissioner for Financial Services, said he regretted Chancellor George Osborne's decision to contest the policy in the European Court.
The cap will be the world's toughest curb on pay when it is implemented across Europe next year, and will limit bonuses to no more than a banker's fixed salary - or twice that level with shareholder approval.
The rules will apply to all banks based in Europe - regardless of whether they are American, Asian, Russian or European - and have led to fears that London will lose out to other financial centres like Singapore and New York.
The Chancellor filed his case in the European Court of Justice late last month amid claims that the reforms will simply push up fixed pay and make banks riskier rather than safer.
"The issue of bankers' pay is the only one on which the UK has been outvoted on since I have been in charge of financial regulation," Barnier told the Evening Standard. "I regret the fact that the UK has ended up in a minority. It's not necessarily the best subject to be isolated on when you consider the excessive risk-taking that took part in the lead-up to the crisis. We don't want taxpayers bailing out the banks."
He added: "I remain confident the measures are balanced, reasonable and in the interests of financial stability. Our legal basis is the right one."
Since taking up his post in 2010, Barnier has championed reforms, such as the financial transactions tax, which have been fiercely contested in Britain.
With a potential referendum on the UK's membership of the EU on the horizon, he accepts that the 28-member bloc needs reforming, but insists Britain should not leave.
"My first vote as a young French citizen was to say yes to the UK joining the Common Market and I have never regretted that choice," he added. "Rest assured, we have no interest in undermining the UK and no interest in threatening London's place as the largest European financial centre – we want to make sure that the UK and other non-euro countries have the safeguards they need.
"Taxpayers ended up bearing the cost of the excessive deregulation of the Eighties … what we need is regulation that is intelligent and smart."
Register for free to continue reading
Registration is a free and easy way to support our truly independent journalism
By registering, you will also enjoy limited access to Premium articles, exclusive newsletters, commenting, and virtual events with our leading journalists
Already have an account? sign in
Register for free to continue reading
Registration is a free and easy way to support our truly independent journalism
By registering, you will also enjoy limited access to Premium articles, exclusive newsletters, commenting, and virtual events with our leading journalists
Already have an account? sign in
Join our new commenting forum
Join thought-provoking conversations, follow other Independent readers and see their replies