Claire's reportedly on brink of filing for bankruptcy as massive debt deadline looms
More than $1.4bn of its debt is due next year and on 13 March it faces a $60m interest payment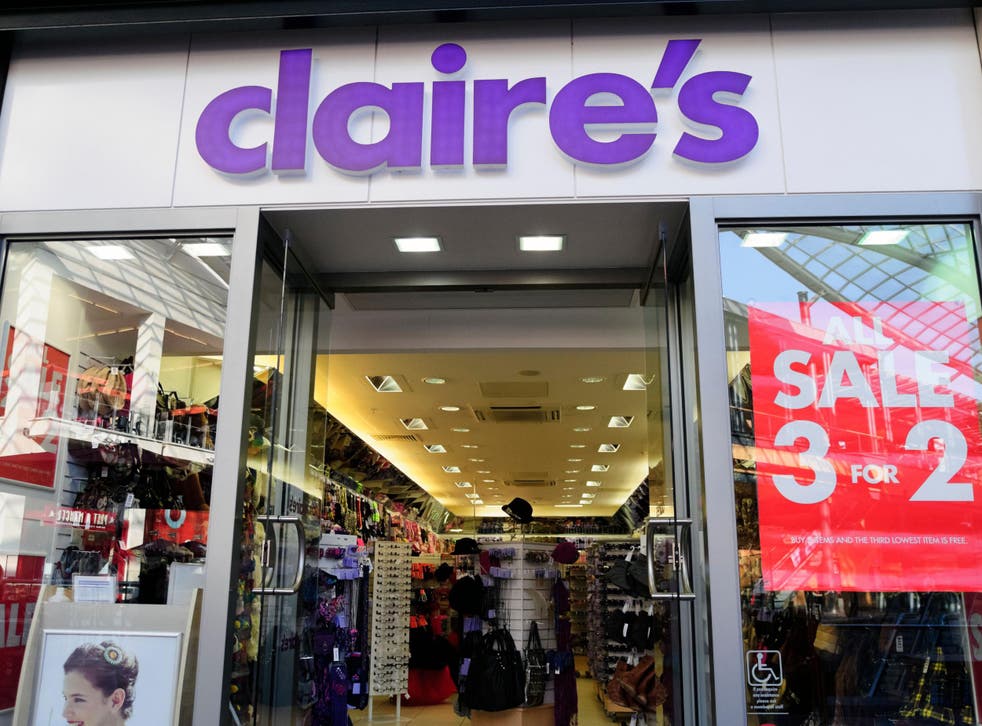 Claire's, the low-cost chain of accessory shops particularly popular with pre-teen girls, is preparing to file for bankruptcy according to a report.
Citing people with knowledge of the matter, Bloomberg reported that the company is getting close to a deal under which control would pass from private equity firm Apollo Global Management to lenders including Elliott Capital Management and Monarch Alternative Capital.
The agency said that the company's debt load is currently more than 10 times a key measure of its annual earnings. More than $1.4bn (£1.01bn) of its debt is due next year and on 13 March it faces a $60m interest payment.
Like other retailers with a bricks-and-mortar presence on the high street, Claire's has had to battle rising online competition.
Toys R Us filed for bankruptcy in the US in 2017 before going into administration in the UK last week. The increasing popularity of e-commerce, coupled with climbing business rates, a hike in minimum wages and inflation at a multi-year high has led retailers and food outlets to slash staff numbers and close stores.
Apollo bought Claire's back in 2007 after which the group grew rapidly. According to Bloomberg, it added about 350 stores between 2010 and 2013. It had planned to go public but abandoned that target in 2017 when it started to struggle financially.
Earlier this year Claire's announced that it had hired investment bank Lazard to advise it on ways to address its debt burden. It sells its products in around 4,220 locations in 45 countries. It also claims to be the world's largest ear piercer, piercing on average 3 million ears a year.
Register for free to continue reading
Registration is a free and easy way to support our truly independent journalism
By registering, you will also enjoy limited access to Premium articles, exclusive newsletters, commenting, and virtual events with our leading journalists
Already have an account? sign in
Join our new commenting forum
Join thought-provoking conversations, follow other Independent readers and see their replies