Coca-Cola 'increases production of plastic bottles by a billion'
Soft drinks company accused of 'refusing to take responsibility for its role in the plastic pollution crisis'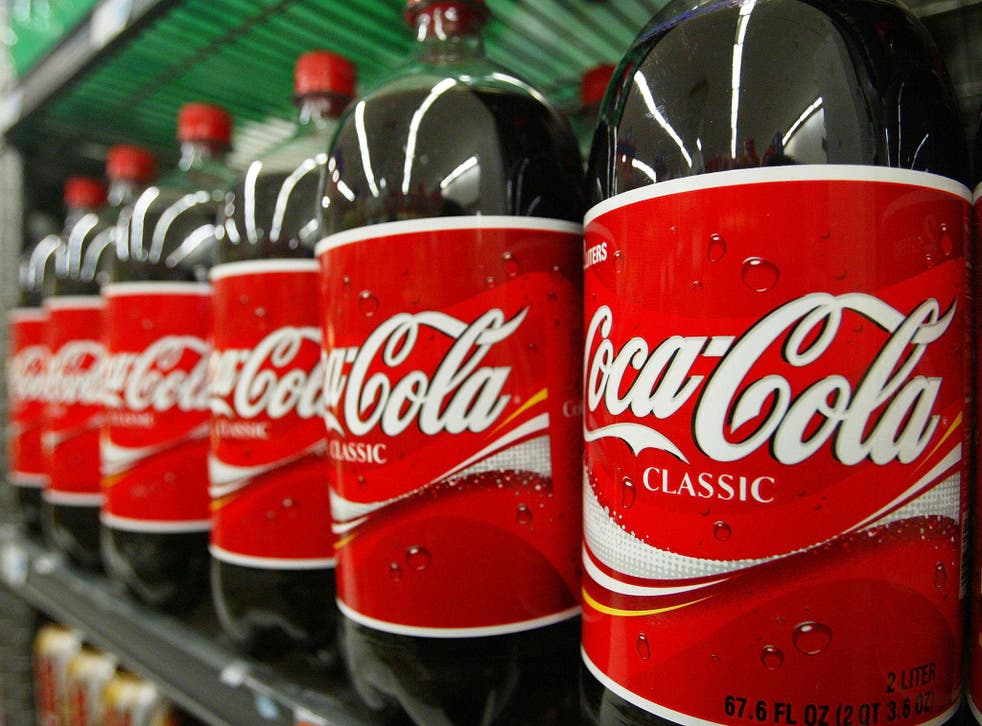 Coca-Cola produced a billion more plastic bottles last year compared to the previous 12 months, according to new analysis.
The company does not publish data on the production of its bottles, but a study by Greenpeace found the amount of plastic being used by the soft drinks company has increased.
The environmental campaign group said Coca-Cola is now producing more than 110 billion plastic bottles each year.
Coca-Cola confirmed there has been an increase in the proportion of its packaging that is plastic bottles. The company says all of its bottles sold in the UK are completely recyclable.
Environmental campaigners, however, point out that only a tiny fraction of plastic bottles are actually recycled. In the UK, 43 per cent of bottles are reused – a figure likely to be much lower in less developed countries.
Louise Edge, oceans campaigner at Greenpeace, told The Guardian: "Coca-Cola talks the talk on sustainability but the astonishing rate at which it is pumping out single-use plastic bottles is still growing.
"We have calculated it produced over 110 billion throwaway plastic bottles every year – an astounding 3,400 a second – while refusing to take responsibility for its role in the plastic pollution crisis facing our oceans.
"We would love Coke to provide detailed breakdowns of what it produces – so we would welcome any clarifications they have to offer on our estimates."
Britain the loser as Coca-Cola triumphs in battle of the brands

Show all 30
In addition to the fossil fuels used in the production of bottles, up to 13 million tonnes of plastic ends up in the world's oceans each year, where it is often ingested by birds and fish.
Scientists have previously said that, by 2015, oceans will contain more plastic than fish, when measured by weight.
The number of plastic bottles being produced globally currently stands at 480 million each year and is set to continue to rise; figures suggest it will reach half a trillion annually by 2021.
While all Coca-Cola bottles sold in the UK are made from recyclable plastic, the company has so far refused to implement a similar policy for those sold elsewhere.
Currently the firm bottles are made from just 25 per cent recycled plastic – a figure the company has committed to increasing to 50 per cent by 2020.
A spokesperson for Coca-Cola, whose brands include Fanta, Sprite, Oasis, Lilt and Schweppes in addition to its traditional cola drink, said: "Our global PET bottle usage number for 2016 is 59 per cent, an increase of 1 per cent from 58 per cent in 2015. We continue to review and adjust our packaging strategy as part of our overall business plan.
"In the UK, all of our bottles and cans are 100 per cent recyclable and have been since 2012. Our plastic bottles contain 25 per cent recycled material and we have recently pledged to double this amount to 50 per cent by 2020."
Coca-Cola has also backed calls for a bottle deposit scheme and is working with government ministers on how this could be implemented.
Register for free to continue reading
Registration is a free and easy way to support our truly independent journalism
By registering, you will also enjoy limited access to Premium articles, exclusive newsletters, commenting, and virtual events with our leading journalists
Already have an account? sign in
Register for free to continue reading
Registration is a free and easy way to support our truly independent journalism
By registering, you will also enjoy limited access to Premium articles, exclusive newsletters, commenting, and virtual events with our leading journalists
Already have an account? sign in
Join our new commenting forum
Join thought-provoking conversations, follow other Independent readers and see their replies