Brits spend £144,000 on 'impulse buys' during lifetime, research finds
Confectionery, clothes and takeaways among items most commonly bought on a whim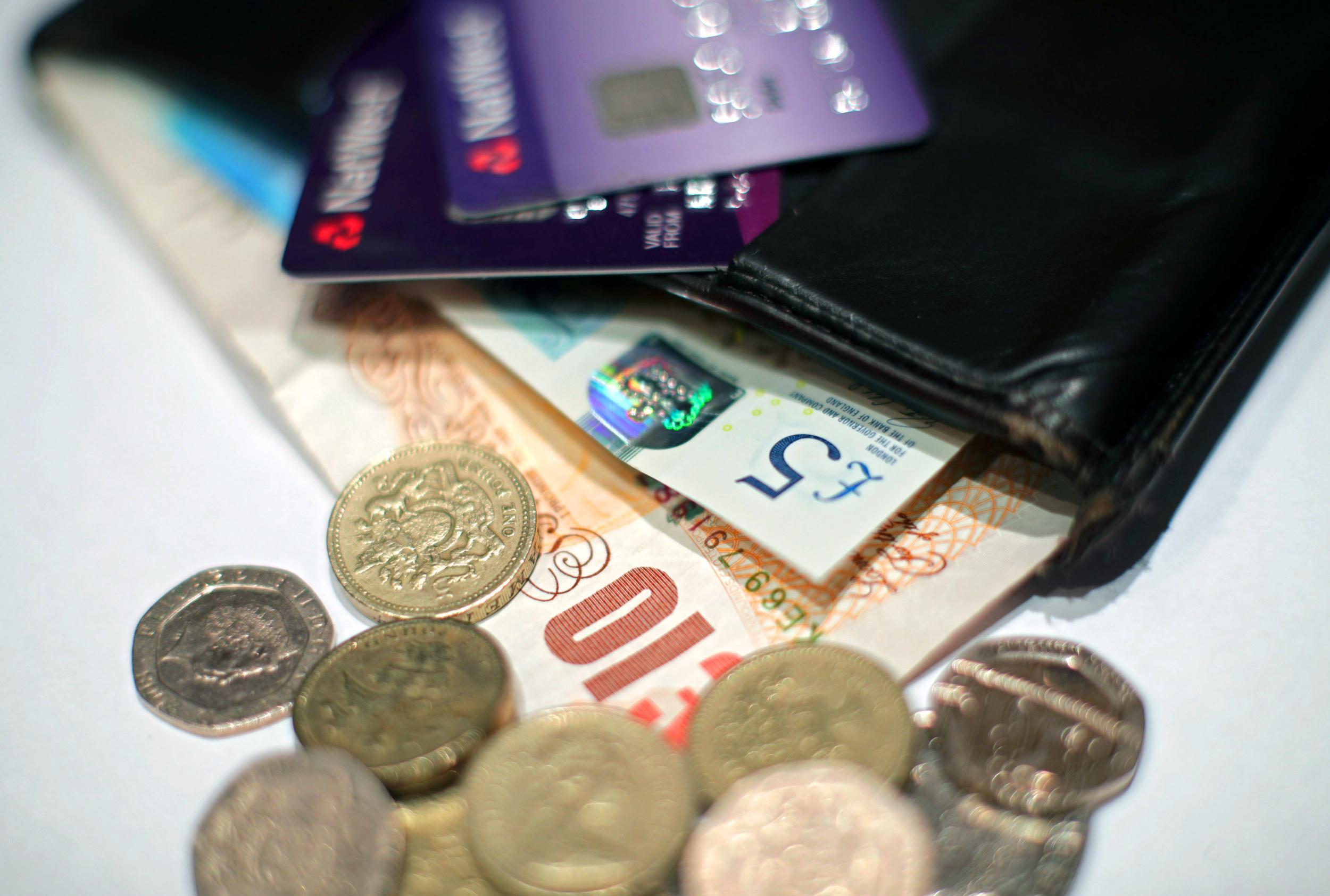 Brits spend close to £144,000 on 'impulse buys' over their lifetime, according to research.
The study found the typical adult blows almost £200.00 a month on everything from chocolate and sweets to new sofas, clothes and takeaways.
The estimated £143,902 lifetime bill - or £198.87 a month - includes £18,393.91 on fashion items and £17.807.80 on food.
A spokesman for leading online lender MYJAR.com, which commissioned the study among 2,000 adults, said: "These impulse buys may seem innocent at the time.
''But this survey exposes how the accumulation of unplanned purchases can add up and be devastating to your budget and savings over time.
"If this money went into savings instead of being spent needlessly, we would all be £143,902.33 better off over our lifetimes.
''This would leave people more money to invest into things like education, our homes and a more ambitious retirement fund."
The research also revealed Brits splurge an average of £19,204.34 on impulse purchases on tech, with toiletries and beauty product purchases adding another £10,029.10.
And a whopping £9,544.28 is spent on treats and toys for pets over a lifetime.
Every month, we make an average of nine impulse buys equating to 6,512 poorly-planned purchases during a lifetime.
Unsurprisingly, payday is the day we are most likely to make an impulsive purchase according to one in three who took part in the study.
Brits also admitted they are more likely to part with their pounds in-store than online.
One in five admitted caving in to a spur of the moment desire when items are by the till or within reach while queueing.
Thirteen per cent succumb to marketing, admitting they buy on a whim after seeing an advert, and seven in 10 admitted they are more likely to make an impulse purchase when something is reduced in price.
Saturday lunchtimes are when we experience the biggest urge to splurge, with Sundays being the day of the week we are least likely to buy on impulse.
More than one in five confess to buying a holiday spontaneously, with nearly one in 10 compulsively forking out on a new car.
Food gets plenty of people purchasing without thought, with over half popping a cheeky chocolate bar in their shopping trolley that they weren't planning on getting, and 38 per cent of people purchasing unplanned takeaways or fast food.
The study revealed one quarter of Brits will have arguments with their partner over things they've bought without a second thought.
Four in 10 admitted turning to retail therapy, buying spontaneous items to cheer themselves up.
As a result, nearly one third will experience 'purchase regret' when buying something they didn't plan to.
The spokesman for MYJAR added: "We believe that it's imperative that people fully understand and comprehend any financial decision they make.
As a responsible lender, we aim to help people learn how to manage their money more effectively through our money-saving content on our blog www.myjar.com/news."
Top 25 items we buy on impulse
Chocolate bars/sweets
Clothes
Takeaways/fast food
Fizzy drinks/coffee or similar
Lunch/dinner
Books
Beauty products such as hair care, make up etc.
Shoes
Magazines/newspapers
Underwear/socks
Plants/flowers
Toys for the kids/young family relative
Knick knacks for friends/family
Accessories such as bags or jewellery
Stationery
Treats/toys for your pet
Home items such as new laundry basket or bed linen
Kitchen items such as plates, pots etc.
New gadgets
Home décor such as paintings, rugs etc.
Holiday
Kitchen gadgets such as a blender
TV/laptop
Mobile phone
Furniture
SWNS
Join our commenting forum
Join thought-provoking conversations, follow other Independent readers and see their replies